Spent 29-Lakhs on a car audio upgrade for my Kia Sonet
I have always believed and treated my car as my solace, my own space, my escape and my quick vacation from the mundane – my absolute inner sanctum.
BHPian flipflop recently shared this with other enthusiasts.
In Car Entertainment has always been a non-negotiable upgrade for me. Right from early 2004 till date, every car that I have owned has had an aftermarket music system installed in it. Let me state here that I don't change my wheels often. When it comes to buying a car, I do my own research, analysis and even if my decision on what car may not go well with my immediate others, I stick with it. This time, I chose to buy a Kia Sonet. I do wonder if the name "Sonet" hooked me.
I have always believed and treated my car as my solace, my own space, my escape and my quick vacation from the mundane – my absolute inner sanctum. And for me, the quality of music in my inner sanctum takes precedence and priorities over everything else. No matter the cost of the vehicle itself.
Having known Mr Karthik of SpeedFreaks, Chennai for well over a decade, and having had him do my previous installations, the moment I took delivery of my Kia Sonet, I went straight to their new showroom in Ambattur to have a discussion regarding my set-up. Allow me to state here since high end audio has always been a priority for me, I have searched high and low for the best installers in India – having personally visited many teams across many states and cities – Mumbai, Delhi, Kolkatta, Pune, Bangalore, Kochi – there is no question that Karthik and Speedfreaks are the best of the best in India, and I am fortunate that they are in the same city as I am.
I was very clear as to what I was expecting. I wanted a musical sounding system. I did not want it to be analytical or bright or whatever else, but I wanted to get fully immersed in the musicality of the genre I listen to, which is primarily ARR songs.
I always have had the habit of choosing my speakers first and decide on the other components to tailor or compliment the choice of speakers. At that point there were four options that Mr Karthik gave me.
SPEAKERS
Audiocircle pro line: Mr Karthik was even kind enough to hook a new set for me to try it out and have a demo. I did like them a lot.
Audison Thesis: Since I had already used them in my older car, I wanted to try out something different. Also the new thesis range has undergone a major cosmetic change, and I was not sure how they would sound.
Brax: There was a Brax Demo vehicle that was built and I had the opportunity to listen to it. I liked it quite a bit.
Focal Utopia M: I had not listened to them. But Mr Karthik had really high words of praise for these.
I wanted to read more upon them and informed Mr Karthik that I would need sometime to get back on the same.
After a few days, after doing extensive research on online, and with a sheer leap of faith in Mr Karthik, I took the plunge and placed the order for the Focal Utopia M
The decision on the DSP was already made. I wanted a Brax DSP. And the same was ordered, but since the waiting period was about two months we decided to use a brand new helix ultra which I already had as an interim option. I will elaborate on the difference between these two DSPs in a later reply to this thread.
The choosing of the Amplifiers was done in a jiffy. The sheer SQ quality of the Groundzero Reference Amps output is a joy to behold. And they can be run as a class A biased too. So we decided on one 4Xs and 2 2Xs Groundzeros.
The 4XS is running on fully biased class A setup and powers the Focal Beriliyum Tweeters and the Midrange. One 2XS powers the Mid Bass and the other one Powers the Utopia Sub.
The car was fully damped and the noise levels inside the cabin is now very low, with absolutely no rattles or anything else whatsoever. I'd like to add here that sound proofing and dampening in car is based on science, not on the amount of material used and areas covered. Many installers will try to dampen the entire car wherever there is space to do so. This is not the correct way. Over dampening does have a detrimental effect on audio output and must be done with precision and only where needed.
There was very minimal but very effective fabrication that was done on the door pads where we installed the Mid-bass. As such the door is the worst possible place to install a midbass. Most high end installs prefer them to be installed in the Kicks – on the floor where you see the hump near the accelerator. However, that was not an option on the Sonet. So the mid bass grill that came with the car was cut. The door was reinforced to be stronger and the actual magic was in the angling of the Mid-bass. The picture may not do any justice behind the science, the measurements and the effort that went into this particular fabrication. But the result is amazing and it feels as if the sound staging went to a whole new level of perfection.
I am really happy with what was achieved and know for sure that none can match the quality, output and the perfection of this install but Speedfreaks. At the end, its not merely the quality of products that count, but the installation and tuning, angling and the science behind the positioning and achieving precision audio output.
A big shout out to Mr Karthik and his team for their absolute dedication to perfection. A heartfelt thank you and shout out to you, sir!
What I have in my car is truly an experience and cannot be expressed in words or by pictures. I would love to share this experience with any serious connoisseurs of audio on this esteemed forum and invite those teambhpians to have a listen.
Pictures courtesy of the ace photographer at Speedfreaks. I am really bad at taking pictures.
Products: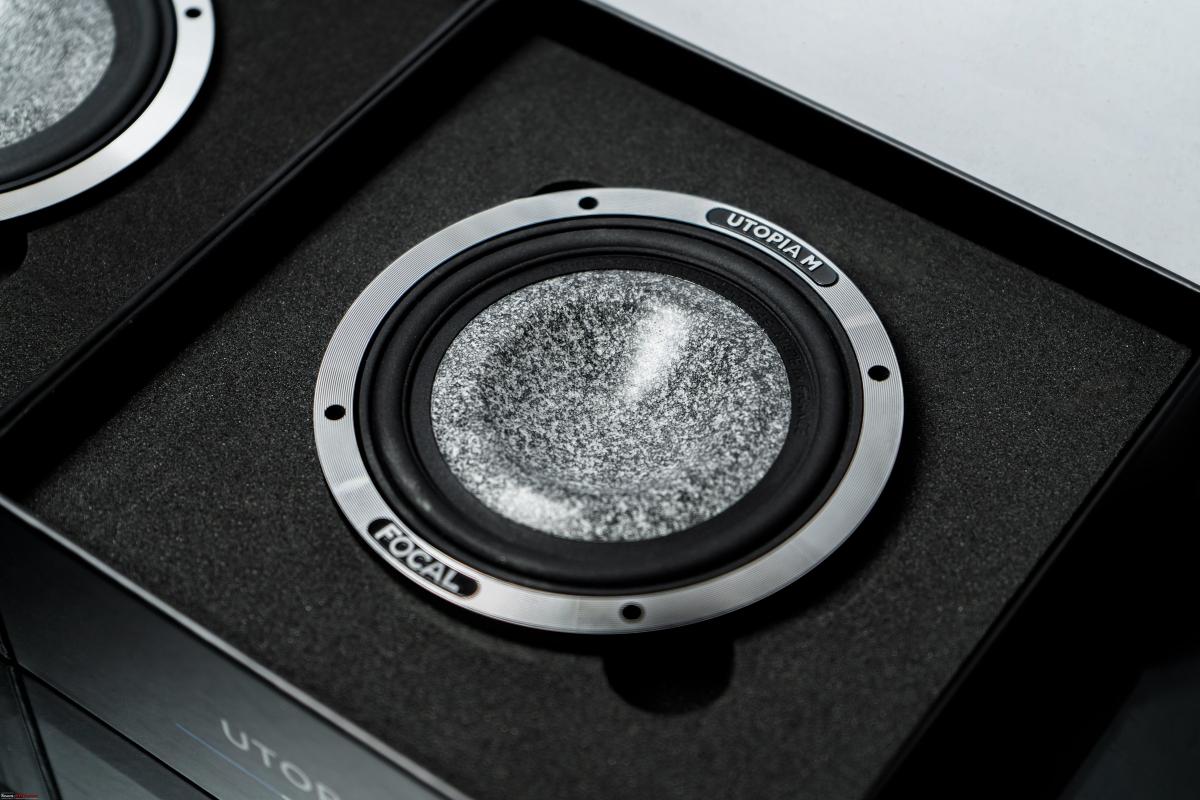 Sound Dampening and Sound Proofing
Post Installation
Read BHPian comments for more insights and information.
Source: Read Full Article