Checked out the Honda Elevate in person: 2 accessories I liked
If I was in the market 10 years ago, I would have gone for this for sure, maybe even with the Duster around.
BHPian Evyas recently shared this with other enthusiasts.
Took a TD of the Elevate today.
It strengthens my initial impression on seeing and reading about it – it's a staid, no-nonsense family car.
It is quite imposing in stance and even when I sat inside it felt like a really large car to drive.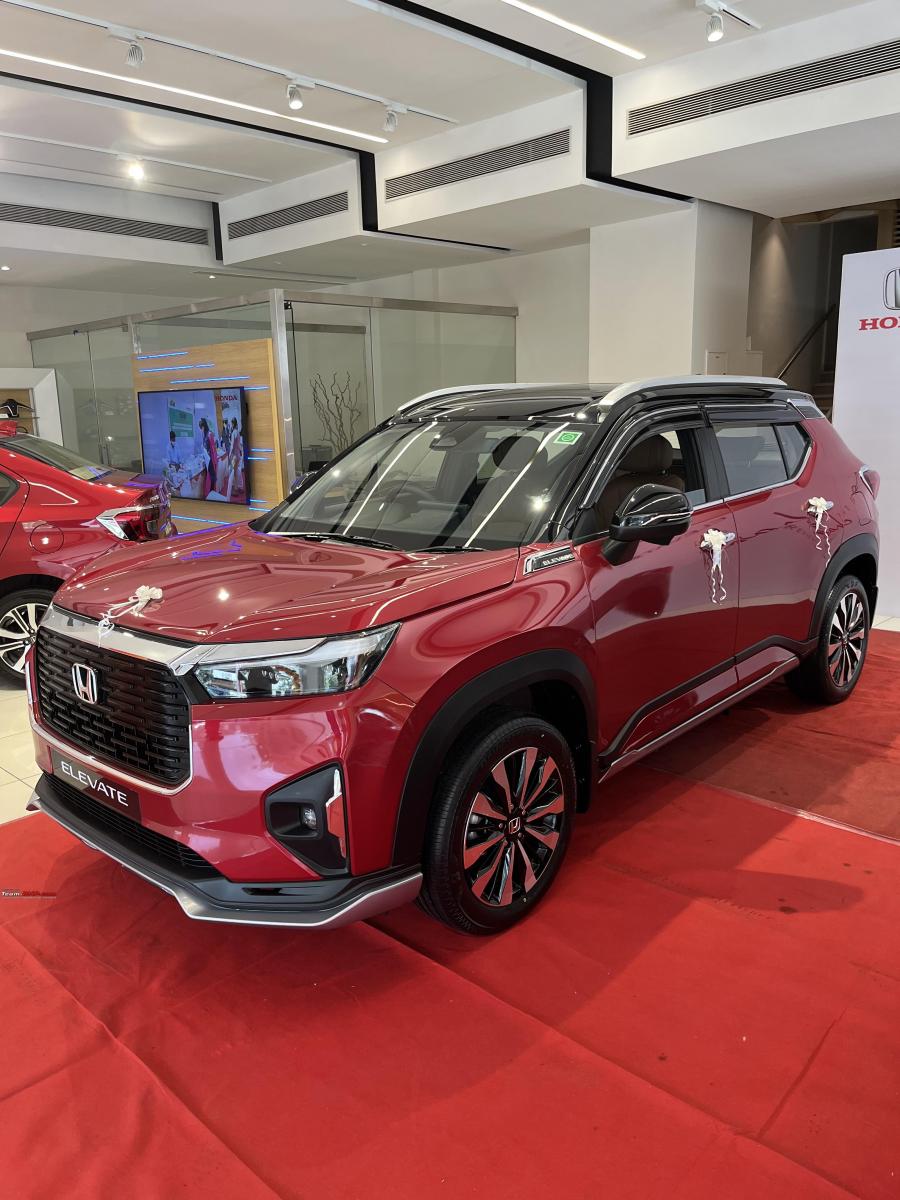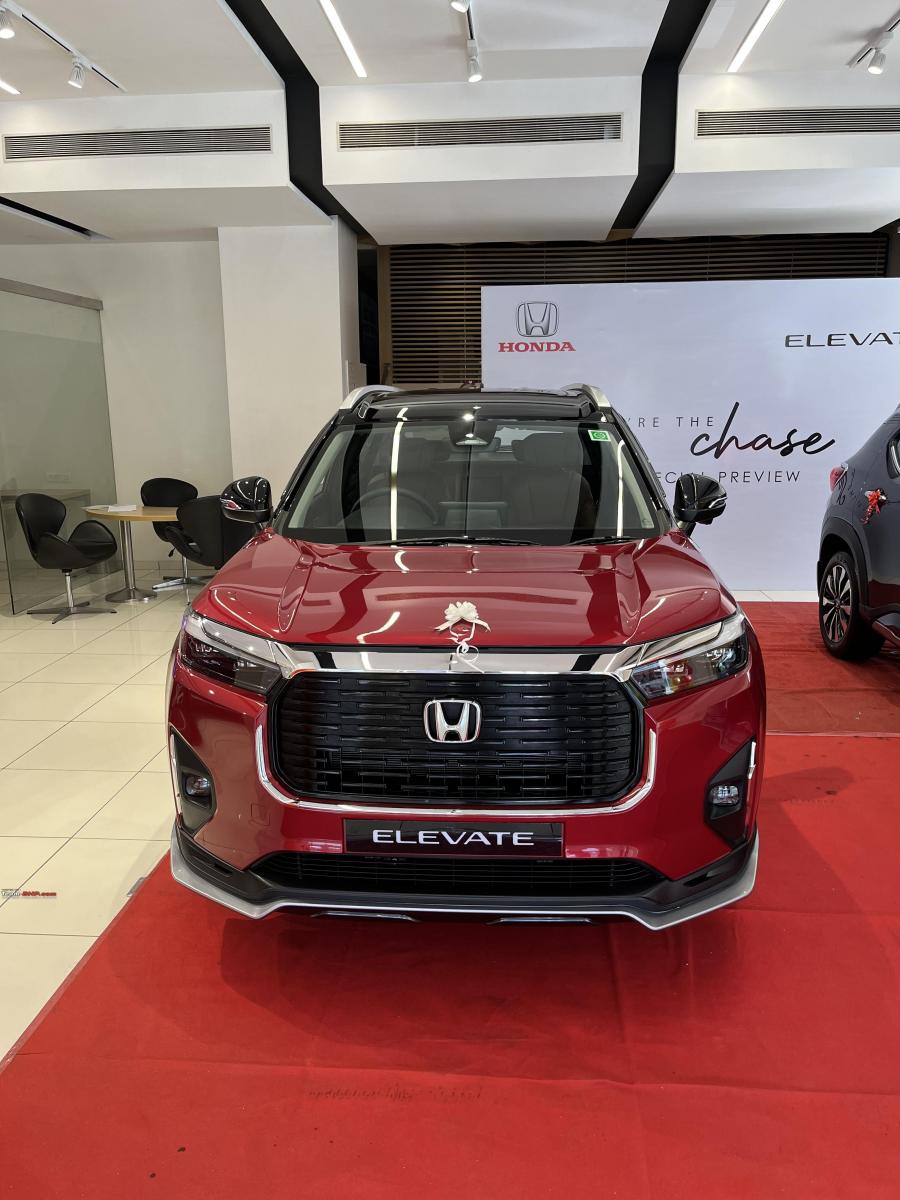 The TD path we took was quite full of potholes and bad roads. The car drove over them with gentle swaying movements, but didn't let the bumps filter into the cabin to a large extent. My reference is my old Duster but I feel I should give up on trying to find that ride quality (though the Nexon EV Max came REALLY close)
The interiors are nice and solid nothing fancy – they get the job done.
Two things I was told wrt 'official' Honda accessories :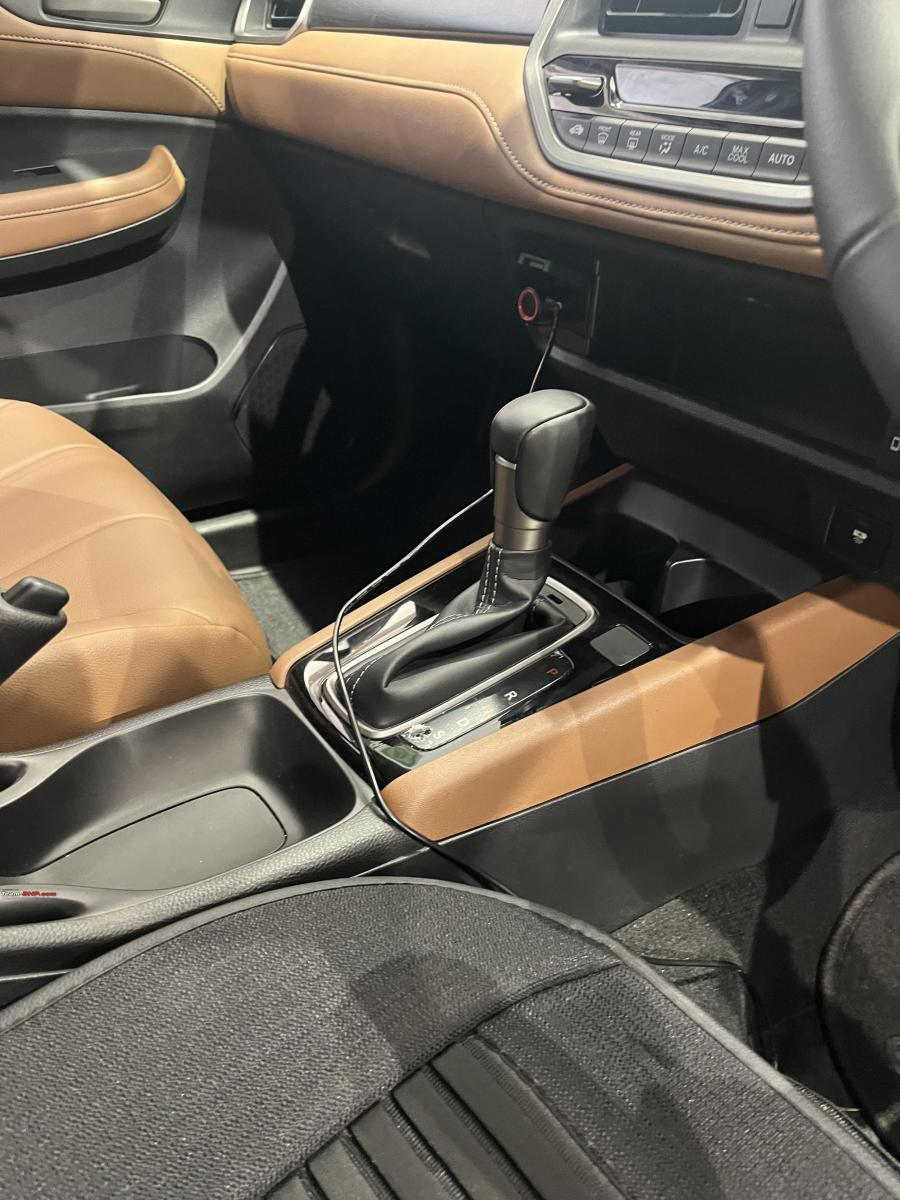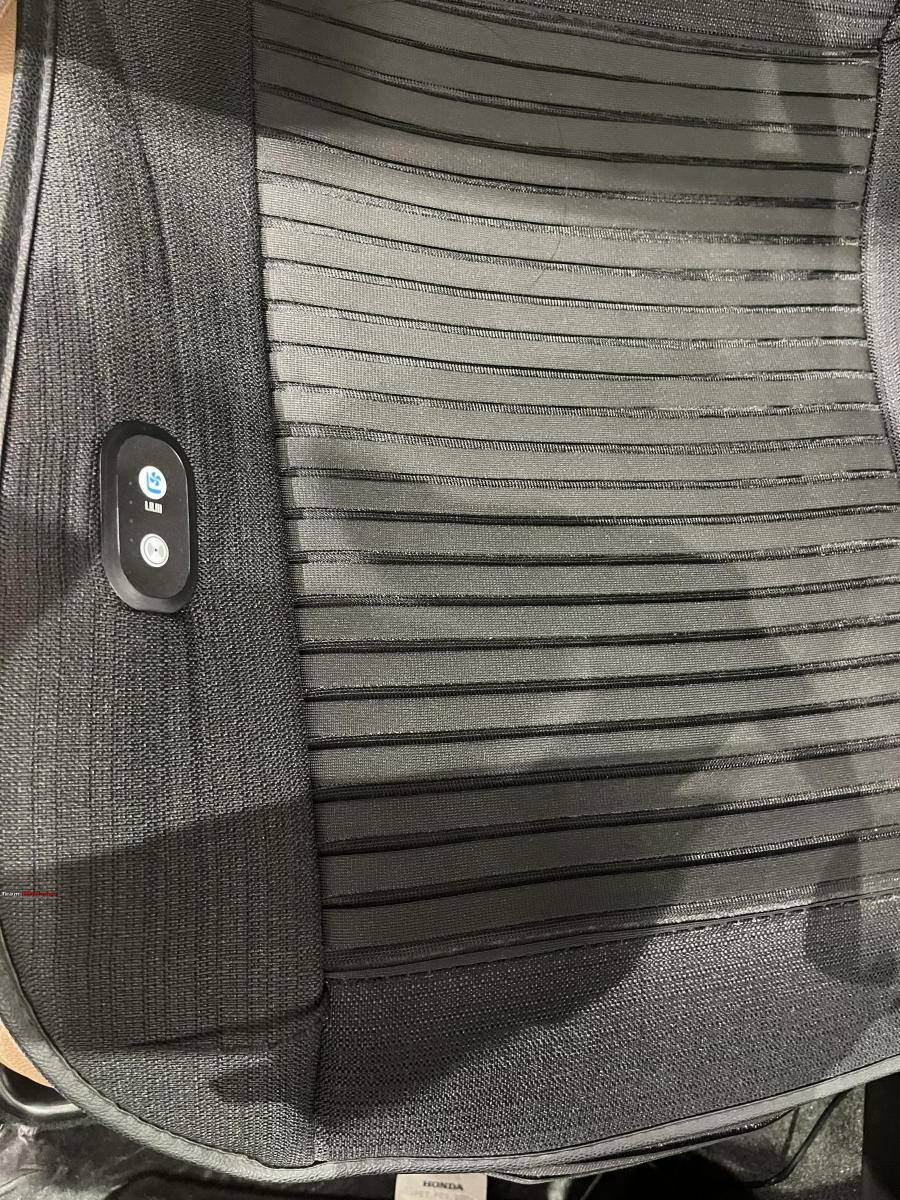 They also said these 'seat ventilation attachments' are customised for all their models so they have ones for the City and Amaze also. Guess retrofitting is also an option now!
I'm 6.2" and the drivers seat pushed back quite enough for me to find a comfortable driving position. With my driving position set I could sit quite comfortably in the back seat, so space is huge!
AC was a chiller but then it was rainy and overcast today so can't really judge the effectiveness.
The steering was a bit iffy, and tbh I didn't really feel connected to the car.
The paddle shifters were quite smooth but the car automatically downshifts as soon as the speed drops so you have pretty much only up-shifting in your control.
In the short stretches of open road I could push it only so far, and only got to a top speed of 60kmph. I felt the engine was probably not grunty enough for the car's weight and dimensions. Or maybe it's my bias against automatics & I couldn't really push it hard enough.
The SA was very kind and polite and suggested maybe I try the manual as I'm not really fond of automatics and he could see I wasn't really enjoying myself in the TD.
It's a brilliant car, but not for me. Maybe as my second car but right now it doesn't feel like enough of an upgrade for me for the price. If I was in the market 10 years ago, I would have gone for this for sure, maybe even with the Duster around who knows.
If I was to find the right metaphor – initially due to the heaving movement on some bad roads, it felt like a riding a whale but then I realised it was like riding an elephant  Very ponderous and slow but a smooth and good natured beast, gives you a commanding high position of the road as well.
Read BHPian comments for more insights and information.
Source: Read Full Article