2 car enthusiasts, a Porsche Boxster S and 650 km of scenic roads
The Cascade Loop has it all – a landscape of lakes, rivers, forests, and mountains. It is a testament to the varied landscapes of America's Upper Left.
BHPian mobike008 recently shared this with other enthusiasts.
Introduction
There's nothing like hitting the open road, cranking up the engine of a sports car, feeling the wind in your hair and taking a big old gulp of fresh air. And there's nothing like doing this on the Cascade Loop!
Washington's Cascade Loop paints a dramatic picture of the Pacific Northwest's raw and wild scenery. The pictures you see in this photoblog are of summer and just imagine this entire loop will be covered with snow-clad mountains from December-April which is the exact opposite of what you see in this photoblog.
We plan to do the loop again (probably in the BMW next time when it's snow all around).
This loop has it all – the road trip reveals a landscape of lakes, rivers, forests, and mountains. With twisting scenic byways and opportunities for jaunts into untamed wilderness, the 440 mile loop is a testament to the varied landscapes of America's Upper Left.
While many stops along the Cascade Loop are must-sees on their own, together they form an unforgettable road trip itinerary.
The Cascade Loop does not have definitive start and end locations. Many folks do the loop counter clock or anti-clock wise depending on where you live or stay (for non-locals).
As a bare minimum, recommended by many that driving the Cascade Loop requires 2-full days and some of the hardcore outdoor lovers even do this loop in 4-5 days where they camp outdoors or stay in hotels along this route to sink in the true experience of this beautiful loop.
But, we, IT workers don't have the luxury so me and BHP'ian Crackhead planned this on a Friday evening and embarked on this 400 mile loop the next morning in his beautiful Porsche Boxster S.
North Cascades Loop
Here is a short summary of the key places that we touched when we drove this popular road-trip loop.
INDEX, WASHINGTON
This beautiful town is not too far from home. I normally head here post work to enjoy some beautiful sunsets and is also a haven for outdoor trails where we did a few hikes in the past.
STEVENS PASS GREENWAY, WASHINGTON
This place is about 50 miles from home and is one of the most gorgeous places in Washington. It's a mountain/ghat road with huge mountains looming on one side and greenery on the other side. This place becomes a winter fairyland from November to April as Stevens Pass gets just too much snow.
LEAVENWORTH, WASHINGTON
This city is 100 miles from Seattle and is touted as the "Best Christmas" town in entire America. We spent a weekend here last winters and it's truly a fairy tale land in winters as everything in this town turns "WHITE" and Christmas festivities have to be experienced once in a lifetime for sure.
THE WENATCHEE VALLEY, WASHINGTON
Wenatchee Valley is famous for the popular term you may have heard " Washington Apples". The majority of the apples grown in the US are from Washington. This place also due to its fertile land is the second largest wine growing area in Washington (Yakima Valley tops the list.)
Anecdote
Do you know the split of wine grown in the US?
California produces 80% of the wine produced in the US
Washington Produces 14% of the wine produced in the US
Rest of the 48 states (Each and every state grows wine) constitute 6%
Crazy statistic…Huh??
LAKE CHELAN, WASHINGTON
Lake Chelan is the largest lake in Washington and is about 50 miles in total and is the 3rd deepest lake in the US at 1500 feet depth falling behind Crater Lake in Oregon and Lake Tahoe in Colorado.
THE METHOW VALLEY, WASHINGTON
This entire area during winters is snow clad mountains and there are plenty of places for the world's best cross-country skiing, hiking and mountain biking.
NORTH CASCADES NATIONAL PARK (JEWEL OF THE CASCADE LOOP)
This is the main section with 70+ miles of winding roads through tall fir trees and passing through two fabulous lakes- Lake Diablo and Lake Ross
SKAGIT VALLEY, WASHINGTON
We all know about the famous and never-ending fields of tulips in the Netherlands. Well, we too have it here in the US but, not to the extent of our European cousin.
Another interesting anecdote
Tulips are grown only in 3 areas in the USA and I have lived and been to two of them.
Skagit Valley, Washington
Holland, Michigan
New Jersey (Don't know the city name)
Been to #1 and #2 and Skagit Valley is just gorgeous as the tulip fields are nestled between mountains which adds to the overall charm.
WHIDBY ISLAND, WASHINGTON
We skipped this place as it entailed taking a ferry. This is just 30 miles from home and I am yet to visit. I didn't know that it was part of this famous loop.
Route- North Cascades Loop, Washington
Car- Porsche Boxster S
Distance Covered in 11 Hours- 402.4 Miles (650kms)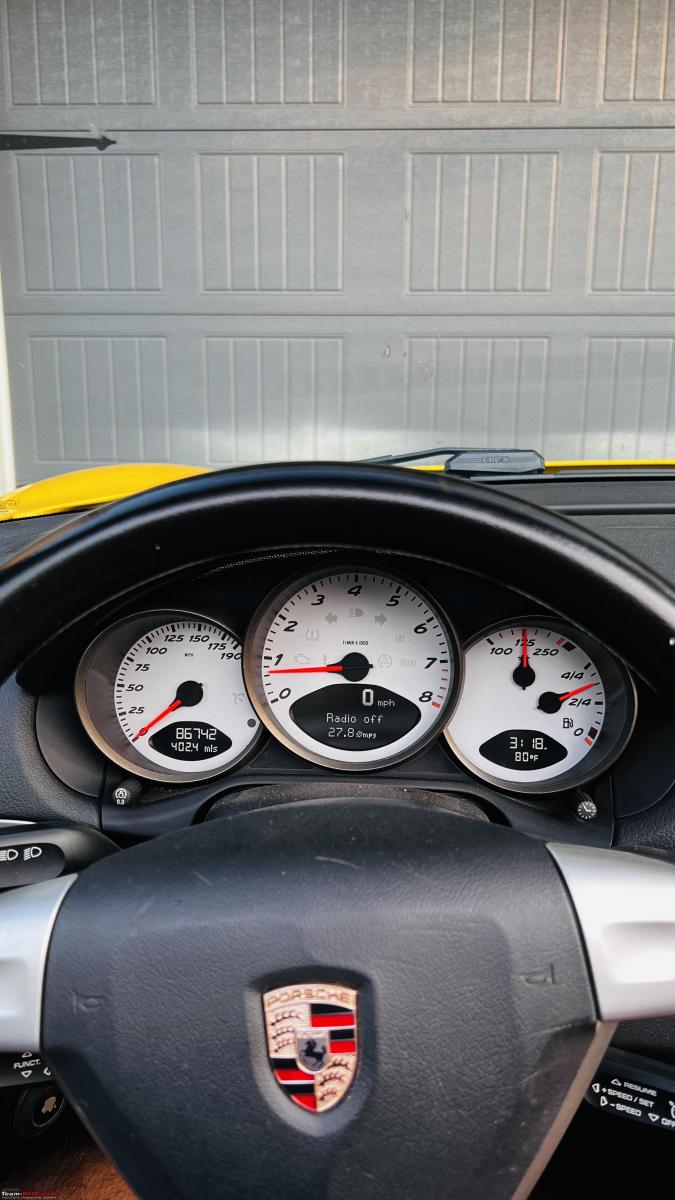 Mobike008
Crackhead
Enjoyed driving the Porsche Boxster S (Video)
Lake Diablo > North Cascades National Park
As the plan was to just drive, we kept driving on the route that we chose and wanted to stop for a few minutes at scenic locations that we encountered on the way.
When we we were approaching Lake Diablo where we stopped briefly, we could see the weather and air change considerably as we encountered "Forest Fires". It was an oversight from our end that we missed this piece of information. I was aware there was a forest fire going on but, it just slipped my mind.
For almost 20 miles, the air was thick with smoke, visibility dropped and our eyes were burning from the smoke. Forest Fires are a real hazard and are mostly started by human beings rather than by nature.
More details of this fire are on this link
The good thing is that the loop was open but whenever we stopped on this stretch, we were approached by forest patrol guys patrolling in trucks who approached us and asked us to continue and not stop for safety reasons.
We kept driving and stopped wherever it was possible to sink in the beautiful sights of this wonderful loop.
Lake Diablo. This is another beautiful lake in the mountains. We love going back to this place both during Winters and Summers.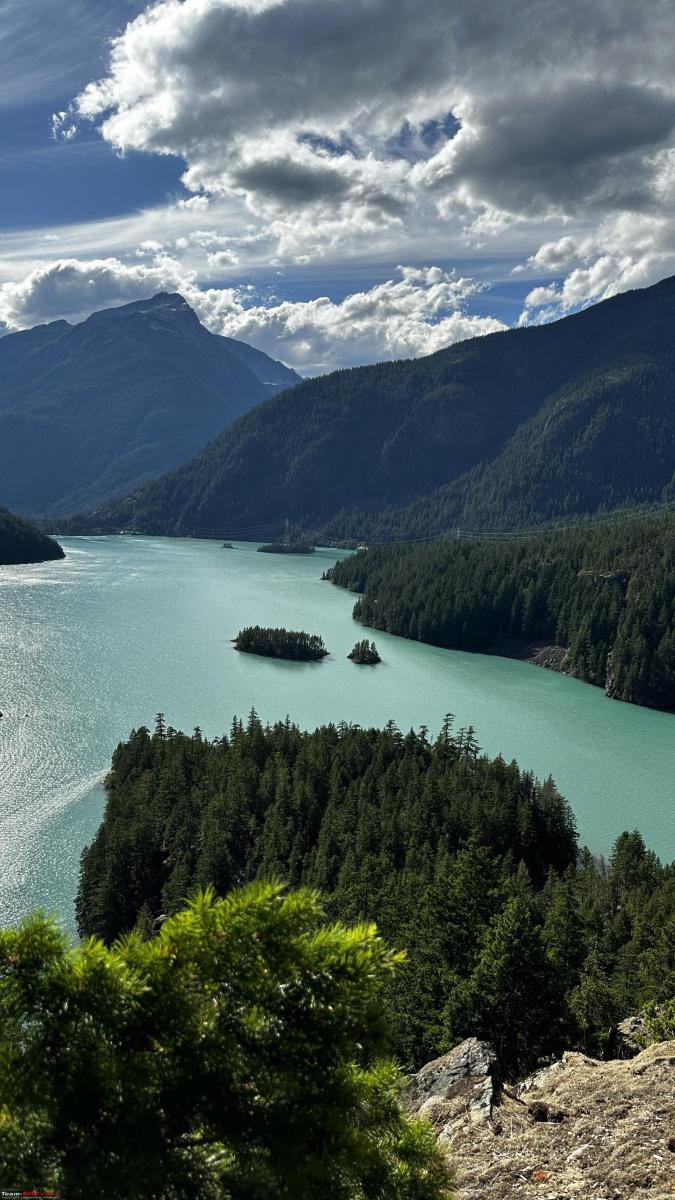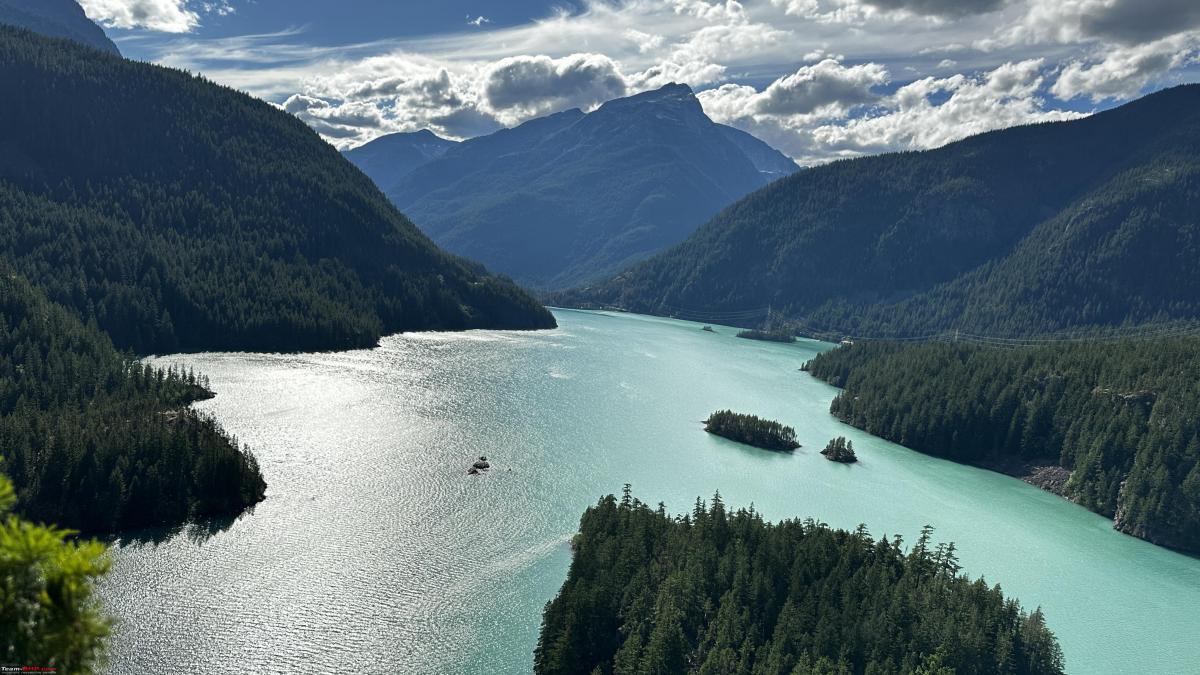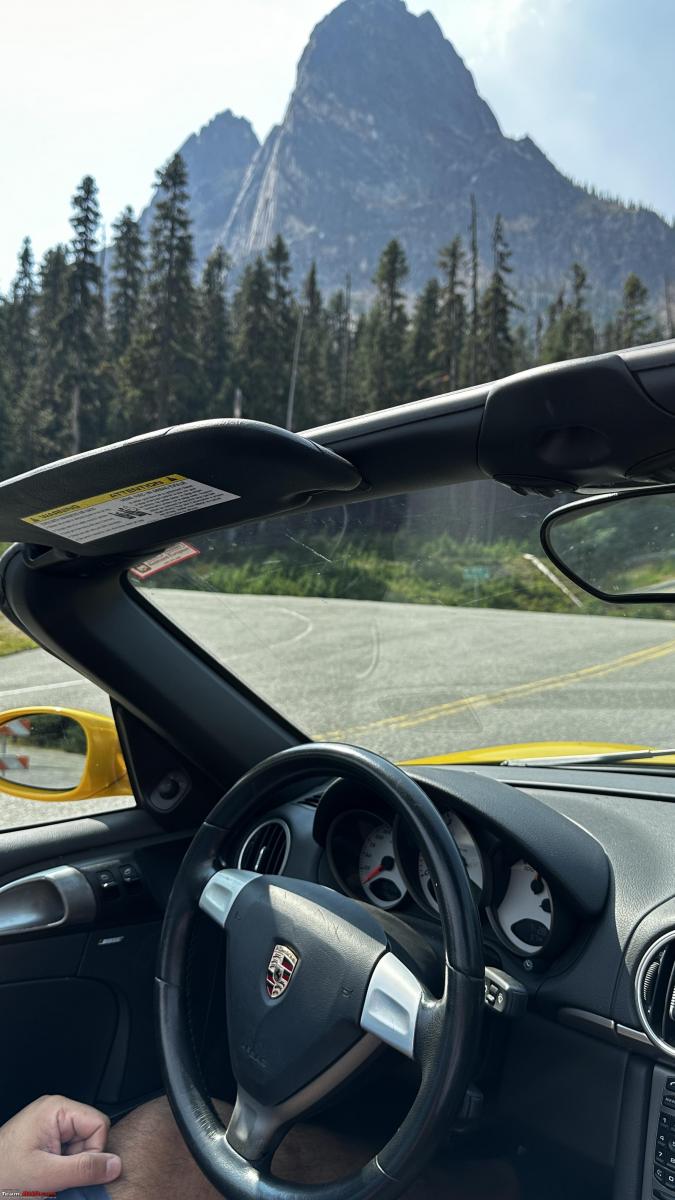 Haze and smoke in the air. This stretch was crazy due to the forest fires. (Video)
Tesla in the review mirror. Wrong place for it to be.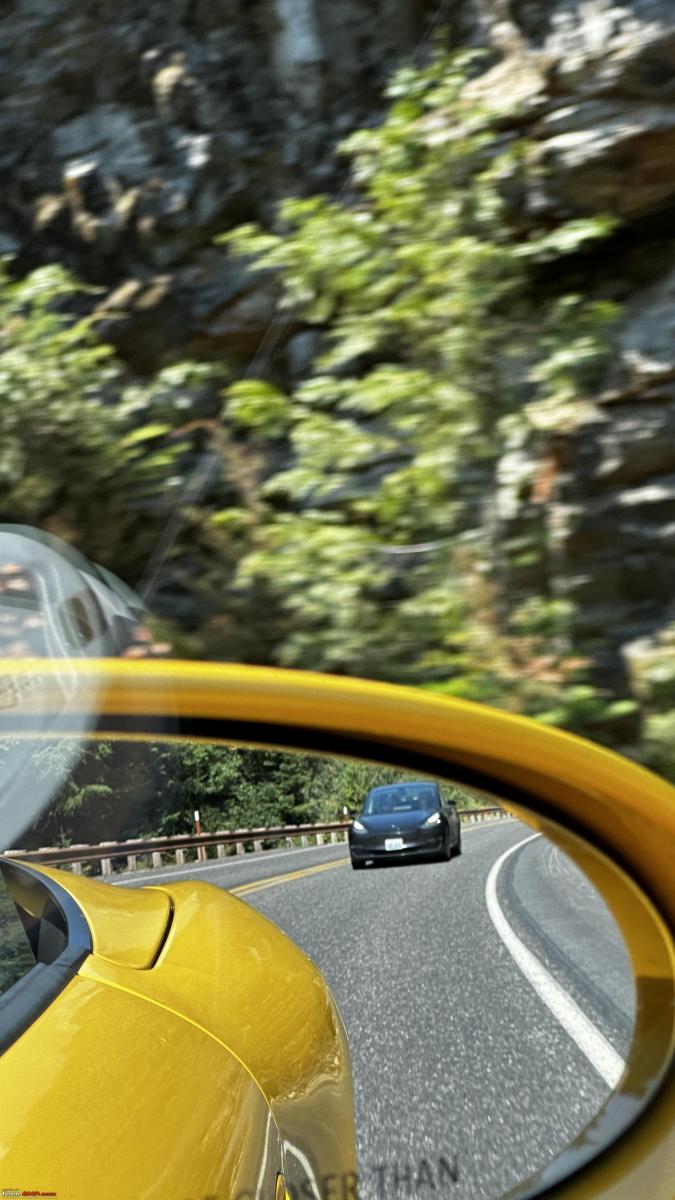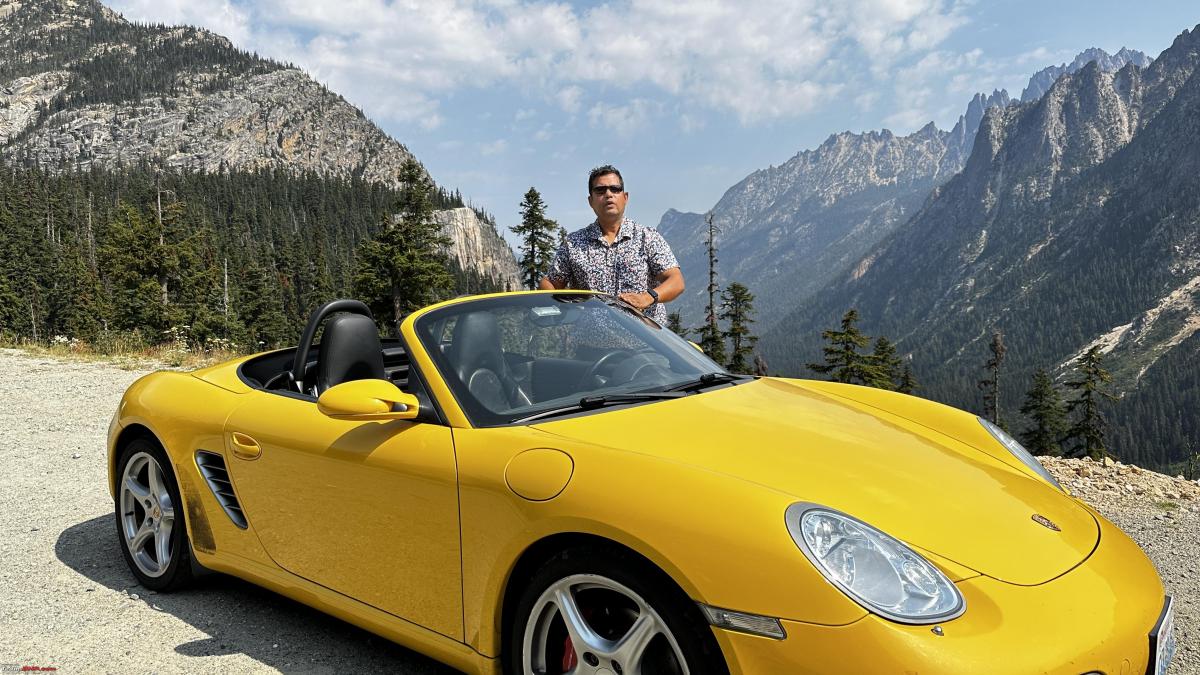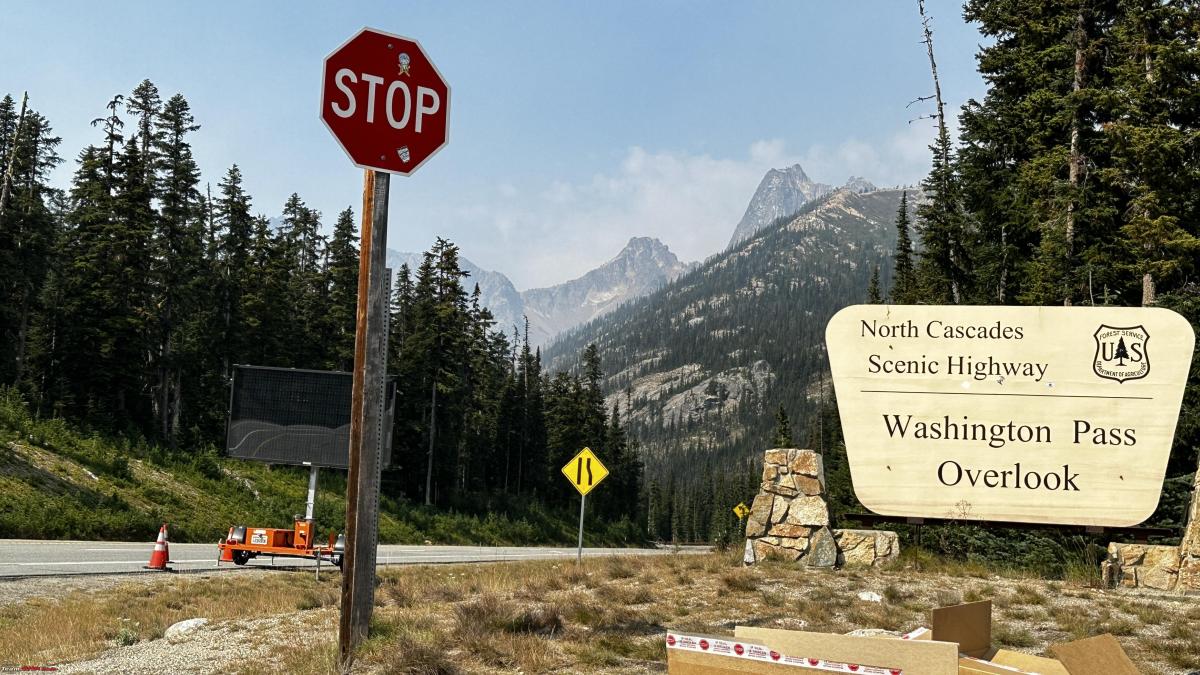 This logo makes all car enthusiasts skip a heartbeat.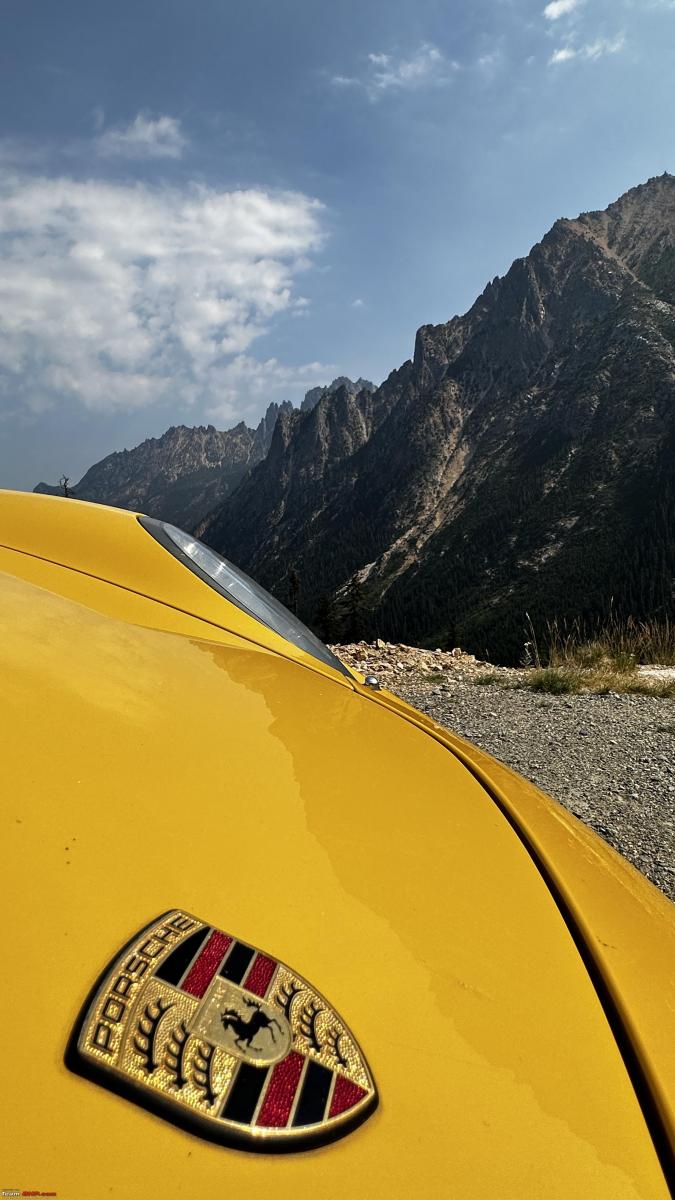 Hurried shot as the Forest Ranger asked us to move on or we would be ticketed.
Continue reading mobike008's road trip experience for BHPian comments, insights and more information.
Source: Read Full Article