SEAT set for 'new role' in Volkswagen Group
VW Group boss tells Auto Express "Cupra is the future of SEAT"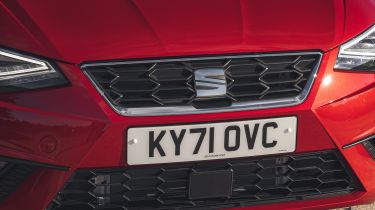 The role of one of Spain's oldest car makers, SEAT, is set to dramatically change as its sister firm Cupra goes from strength-to-strength, according to Thomas Schafer head of Volkswagen's brand group Core.
The 'Core' includes SEAT, Cupra, Skoda and indeed, the Volkswagen brand. Answering a question from Auto Express at the Munich Motor Show, Schafer said, "The future of SEAT is Cupra, that we decided a long time ago.
"SEAT could be the first victim as the affordable electric car battles begin"
"We have some good SEAT products on the road – Ibiza and Leon, and so on. So it's moving on until they phase out."
Schafer confirmed that there are no plans for new investment in SEAT models beyond the existing six car line-up that are likely to continue into the second half of the decade. "To invest into cars in that space makes no sense," he said.
However, Schafer did promise that there would be more Spanish-built Cupra models. "Cupra is the better way," he said. "We're investing strongly into Cupra. We have a line-up that will ramp up over the next few years now. The earning possibilities with Cupra are much higher than with SEAT."
Cupra used the Munich show to reveal its DarkRebel concept car that previews a halo model that could use technology from fellow Volkswagen Group brands Porsche and Audi. Schafer also highlighted the Volkswagen Group's investment in its Martorell plant near Barcelona and a new battery plant near Valencia as its commitment to Spanish production.
As for SEAT, Schafer promised that the name would not die. "The company will still remain SEAT in Spain, and we will probably find a different role for it – so we're not shutting it down or anything."
Auto Express understands that the Volkswagen Group is considering developing SEAT into an 'urban mobility provider' focusing on vehicles like the SEAT MÓ 125, a fully-electric scooter with an 87-mile range that's already on sale in the UK for £5,800. Further vehicles, including quadricycles like Citroen's Ami are also a possibility.
SEAT was founded in 1950 as a joint venture between the Spanish government, Spanish banks and Fiat – it produced its first car, the SEAT 1400, in 1953. It was sold to the Volkswagen Group in 1986.
Now check out Cupra's new all-electric Raval supermini…
Source: Read Full Article