Superbike rental in India: Want to rent a motorcycle for touring
I used to ride a Kawasaki Ninja 650 and a Yamaha R3 before I left the country in 2019.
BHPian Mr.Ogre recently shared this with other enthusiasts.
Hello everyone, I will be in Mumbai for almost 45 days in October this year, and I have a lot of places to visit across the country during that period.
I love to tour on motorcycles, and I have done a fair amount of touring in India and Australia on motorbikes. I was riding a Ninja 650 and Yamaha R3 before I left the country in 2019.
I am looking to rent a motorcycle (Ninja 650 and above category) while I am there and I will be really grateful if I can get some recommendations (websites, dealers, individuals looking to rent their bikes etc.).
I tried to Google and I see a few websites, but I am not very confident as I don't want it to be another Zoom car-like saga.
Thanks in advance for your suggestions and recommendations.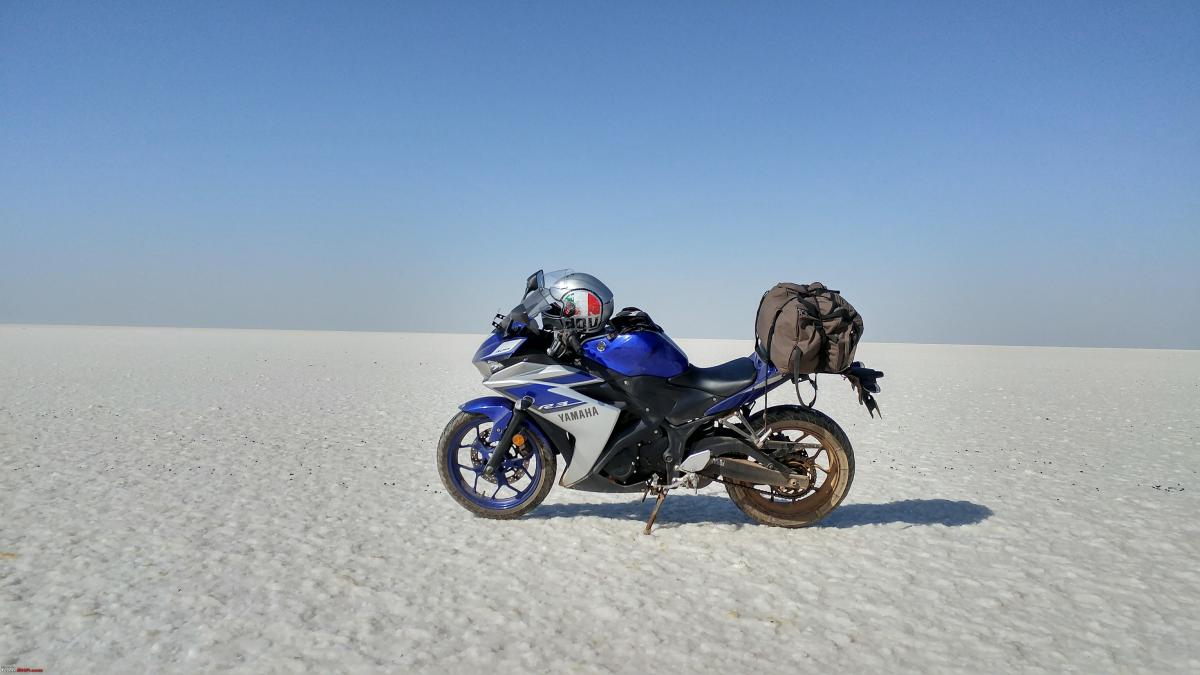 Here's what GTO had to say about the matter:
Don't know of any reliable options at all. There used to be Rebel Rides (we had rented a Harley-Davidson from them), WickedRides etc. but they all seem to have shut down.

I don't think the business is sustainable due to the lack of demand, abuse of these expensive machines and general fraud levels in India. I remember self-drive rental car companies doing a background check on their customers because many would rent a car & then swap out expensive components for their own cars, or for sale in the open market.

Out-of-the-box suggestion: Approach one of the big dealers & negotiate a buyback. Buy the bike, complete your tour and then sell it back to him (or anyone else) for 1-lakh less. Even if it's 1.5-lakhs less (worst case or a quick sale), it's 3.3k a day which will be your typical rental cost for a good condition big motorcycle.
Here's what BHPian Axe77 had to say about the matter:
Hey. I saw your post in the morning and messaged the Rebel Rides owner. It has indeed shut down and they only do tours now. I asked him if anyone else is renting superbikes and he said most of them shut down after covid so none that he's aware of.

Fundamentally also, I'm not sure how viable the business was to start with for many of the reasons mentioned by GTO above.

One option could be to speak to one of the major used bike dealers – the biggest in Bombay that come to my mind are Bullet Raja and Aazam Khan. See if you can negotiate a buyback price with them (new bike dealers are unlikely to agree to something like this but used bike dealers are much more open to such proposals). Personally, I'm a stickler for recording registrations (whether I'm a buyer or a seller) and am loathe to see the practice of used bikes trading hands without RC change. But this is a reality I believe of this market and you could consider whether you want to explore an option like this. You might be bearing some insurance-related risks if you fail to register a transfer properly though so you need to take a considered call.

Another option. Buy a Zoom car or similar for your scheduled travel in the country and maybe see if you have the option to do a short tour with one of the reputable touring companies using their bikes if you feel like some saddle time. I know XplorEarth rents out GS 310s for their tours and they're doing Zanskar in October. Their trips are also compact – 7 days odd usually, end to end. There are several others as well including the ex Rebel Rides owner who now runs tours.
Here's what BHPian windrider had to say about the matter:
If I was in your shoes, I would avoid touring on a superbike and get a Himalayan/KTM or something similar. Reasons being, you haven't ridden in India since 2019, so getting used to the traffic and general chaos on our roads will take time, which you don't have. Trust me it's a lot worse than 2019 and handling an underpowered vehicle will be easier than a superbike.

You mentioned you plan to travel extensively during your stay in India, so in case you drop your bike, or face any mechanical issues, the availability of spares and service will be a big pain. Even in big cities, sometimes spares take a couple of days to arrive or you will have to find OEM spares and get them changed at the service centre and all of that is a big hassle when you are travelling, especially if you are going solo.

You plan to rent a bike and it will be a lot easier to find a well-maintained lower cc bike than a superbike, which the owners may skimp on maintenance due to the exorbitant costs. So stick to bikes that are popular and have a widespread service network which can be repaired at any local garage/svc within a couple of hours. Cheers and a safe journey!
Here's what BHPian SID7115 had to say about the matter:
This particular space has a very niche customer base, so this may not be as viable as it is outside India.

There aren't many who do this. In fact, even my Uncle who has good riding experience in the UK, wanted to rent something like a BMW F850 for touring in India, but we couldn't find any options.

Buyback is a good option if you're keeping the bike for a long time. But be careful about the RC details and the vehicle details. Also, I've heard that Royal Enfield does rentals in many cities. You can check their website for more info. They're the safest choice when it comes to long distance riding and are trusted by many riders.

If you can help yourself to a rented Himalayan or Interceptor 650, nothing like it.

Cheers to your exploration.
Check out BHPian comments for more insights and information.
Source: Read Full Article