Accessorising my VW Tiguan: Floor mats, hubcaps, car cover & more
I picked only those accessories to get from the dealer that I either couldn't get from outside.
BHPian Maky recently shared this with other enthusiasts.
Sharing the list of accessories I got for my new Tiguan. I did not add this in the original thread post as one of the items was on backorder and just arrived the other day.
For my accessories choices, I picked only those accessories to get from the dealer that I either couldn't get an exact perfect fit for my car from outside or I simply couldn't procure from a third party at all.
Tiguan specific Car Cover
For this, I chose to get them from VW themselves to get an exact fit. First time I ever got a car cover, my car usually sits in my garage but due to renovation work the garage wouldn't be available for a few months, so went with these for the time being.
Magnetic Sunblinds for the Rear windows and Quarter panel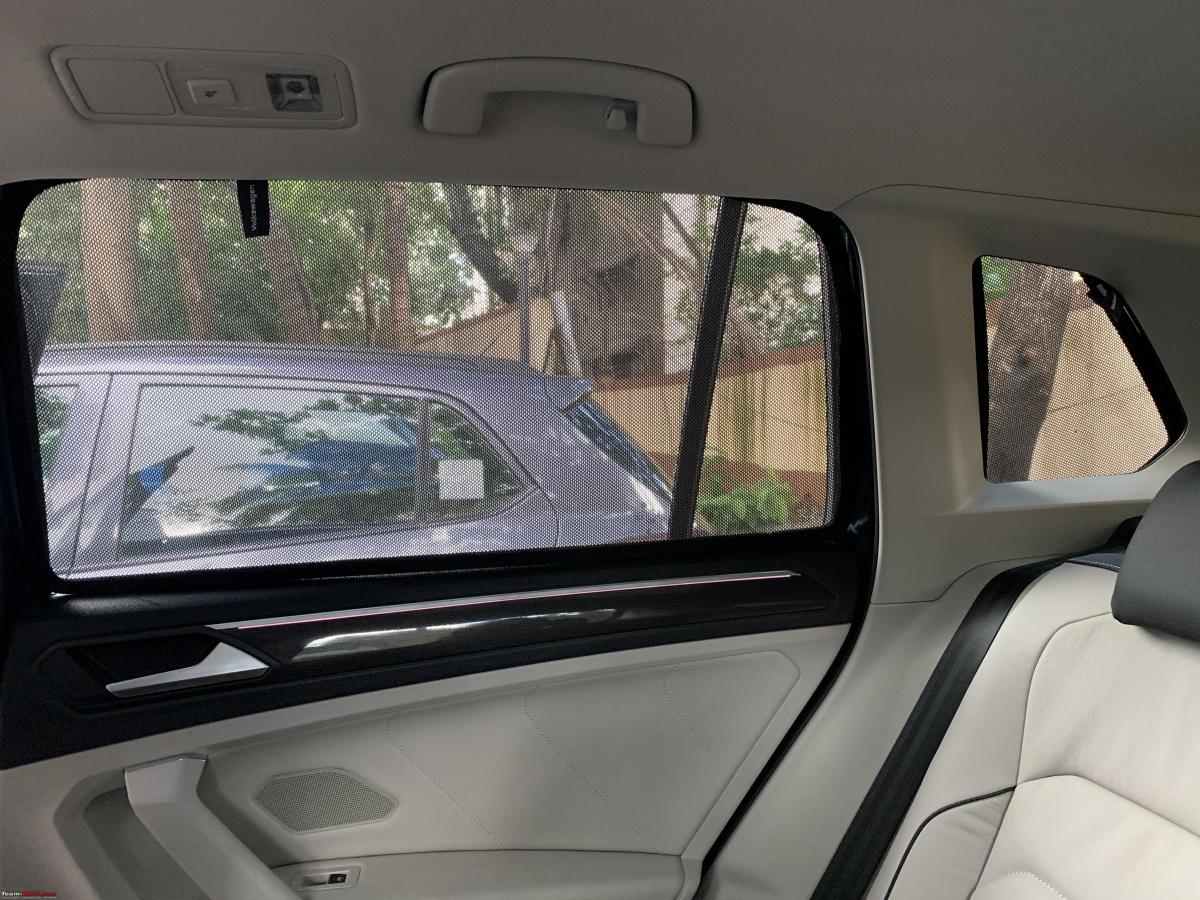 For similar reasons, I got them from VW officially to get a perfect fit. Would like to mention that for the door sunblind, the bottom does not have a metal surface to latch onto so they do wave around a bit when opening and closing the door.
The 'Sporty' Pedal caps
Worth mentioning, that all official VW accessories seem to be imported from Germany directly. Not a hint of localisation for this CKD even here.
Loading sill for the dickie
Another VW official accessory. The product seems to be a very very thin sheet of aluminium. In the accessory description, they mention 'Stainless steel look', very cleverly worded and placed so at first glance one might think It's a full Stainless Steel accessory.
Tiguan Door sill
This was a mistake. I thought I was buying the illuminated sill you see placed above. Turns out the car comes from the factory with it. The one I got was completely unnecessary… labelled 'Tiguan', placed below and is not illuminated.
The 'Dynamic' hubcaps
A bit of an indulgence. The logo will stay upright whether the wheels are in rotation or stationary.
The '7D' floor mats
People advised against this as It's difficult to maintain but I liked the design and pattern so I went with it. Picked a Black with Black piping, you can choose lighter Beige or Brown tones with the piping colour of your choice as I recall.
This was some 7.8k and I got this done from outside.
Jump starter and portable Tyre Inflator.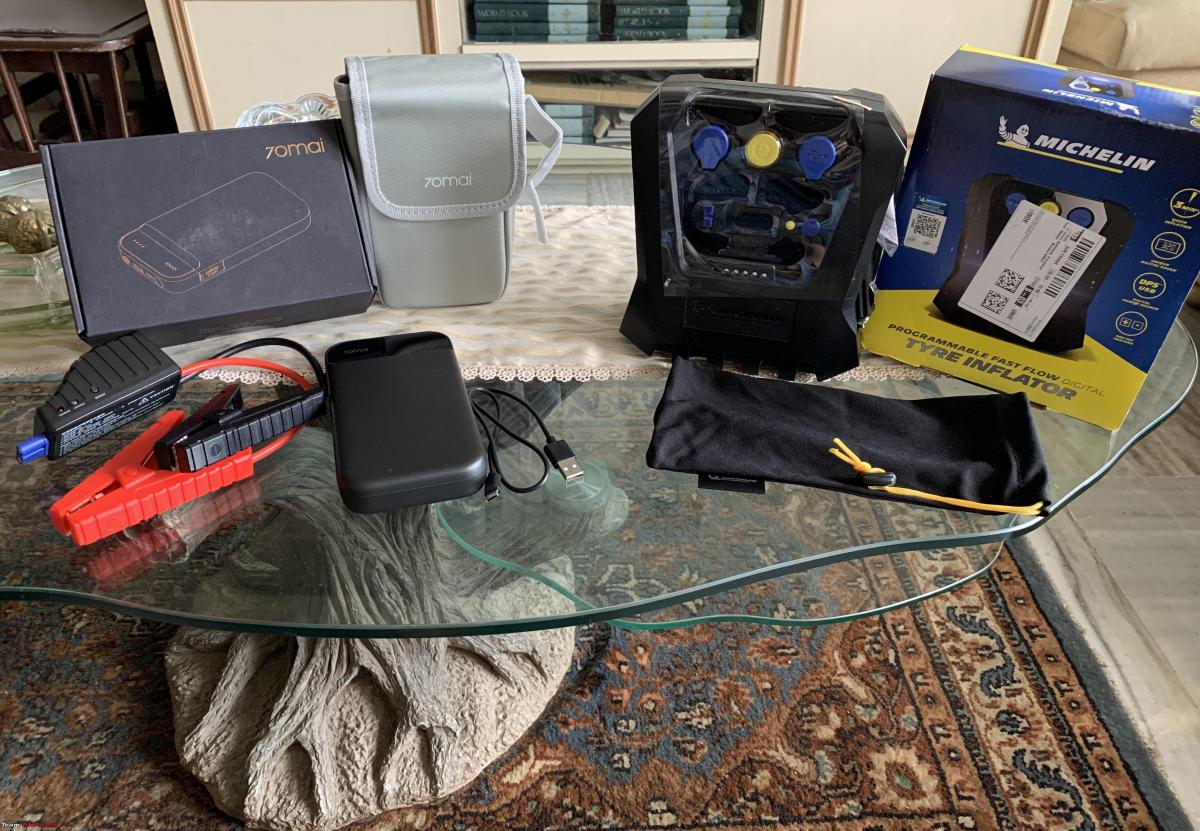 The above products were purchased from Amazon
For the jump starter you simply hook up the Positive and Negative terminals to your dead battery and press the Start/Stop button as usual to jump start the vehicle. It also doubles up as a Power Bank for your phone with the provided type-C on the side.
The Michelin tyre Inflator is the best choice among a sea of generic Chinese copies with uncertain lifespans. Very reasonable at some 3.5k in cost.
Carlinkit 5.0, a Wireless Apple Carplay and Android Auto adapter
After watching numerous YouTube reviews and a week of heavy usage I can recommend this to anyone with a factory stock Wired Carplay/Android Auto looking to free themselves from the wire and forced charging heating & degrading your phone's battery. The phone connects in 15-20 seconds after starting the car, did not lose connection through some ~3-hour long highway runs, the phone does not heat up. The only negative I can think of is forward and reverse track is some 1.5-2 second delay from when you press the button on your steering to then the track being changed. As in the picture, you can tell it's very small, so stealthy enough to be stowed away below the dash where the Type-Cs are provided. The cost was 6k.
I think with this I've covered all things that I wanted to cover for my new Volkswagen Tiguan. I will update this thread with long-term usage as the time comes.
Check out BHPian comments for more insights and information.
Source: Read Full Article