1 year of ownership with our 2022 Innova Crysta: Likes & dislikes
The car's average fuel efficiency was around 14 km/l during this year.

BHPian Raghav07 recently shared this with other enthusiasts.
Hello to all!
Last month, our 2022 Crysta GX 2.4 AT completed 1 year of ownership. The car was delivered to us on the 19th of September, 2022.
Here is a photo of the odometer after 1 year. The photo was taken on the 27th of September, but could not post it due to personal reasons, sorry for the delay. The car's average mileage was around 14 km/l during this year.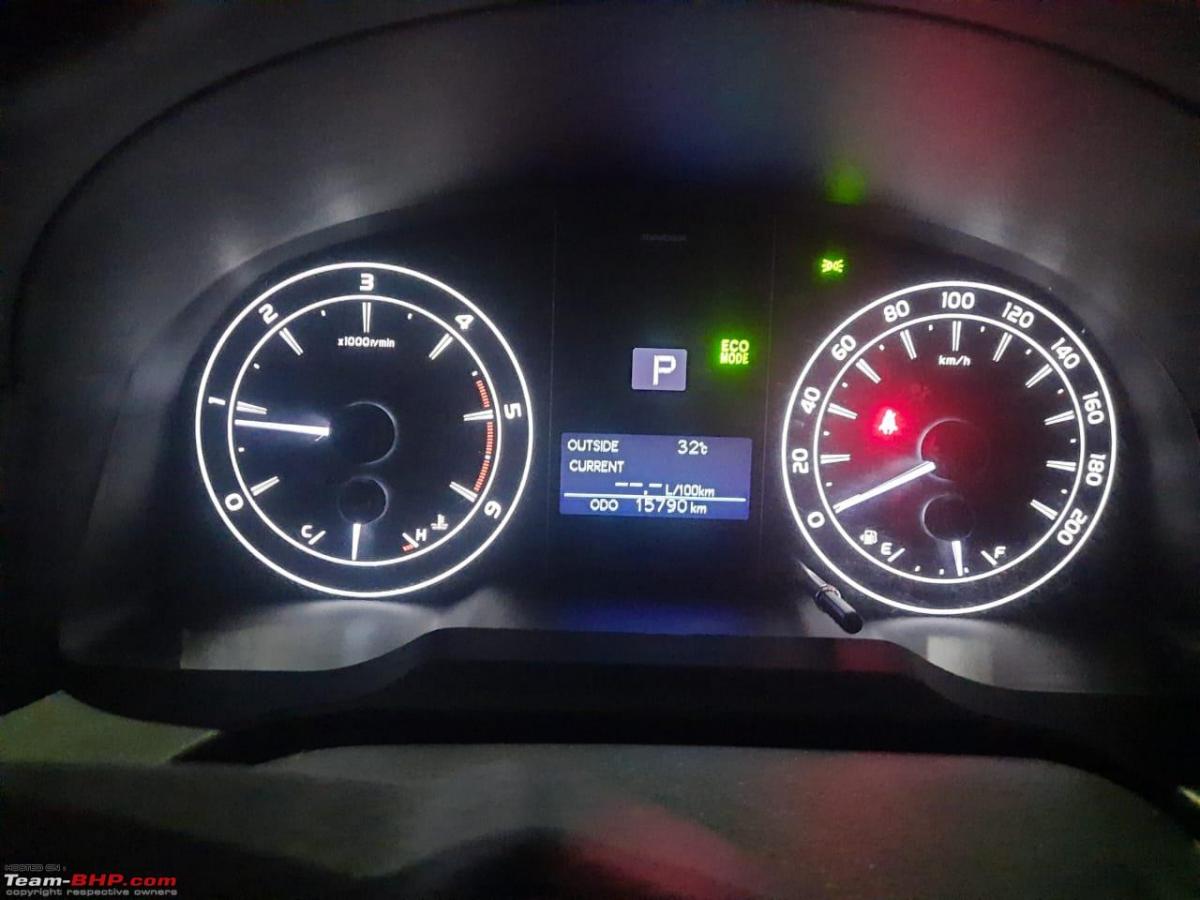 In the one year of ownership, here are some likes and dislikes about the car.
LIKES:
Powerful diesel engine – The 2.4l engine makes this car extremely refined and comfortable. Torque is available at very low in the powerband and 360 NM is more than enough to haul essentials from my native to Chennai. On the highway, it just pulls and pulls and pulls!
Space – This car has plenty of space, and I mean it. 3rd row is fine even for medium-sized adults but the 2nd row is where space is at max. Plenty of legroom and headroom and the 7-seater arrangement adds captains seats to add to the comfort.
The Infotainment System – I am extremely happy that Toyota didn't neglect the GX variant and fitted it with an excellent 8-inch touchscreen with Apple Carplay and Android Auto. It displays a lot of useful information and adds a bit more style to the interior.
DISLIKES:
Headlights – Honestly, I expected better from Toyota. A 24 lakh car with basic halogens?!. Even sub 10 lakh cars have projectors. The throw is decent with stock bulbs, but I wish we had the option for the LED projector set up like in the VX and ZX variants.
Interior Quality – The interior of the GX is quite bland and basic. As I mentioned before, the touchscreen is the one bright point of it. Toyota does offer a few accessories like the wood panel but it's not enough. Manual AC controls also contribute to the blandness.
Other than that, the Crysta is a great car to live with! Highways are where it excels, but it is manoeuvrable in towns and cities as well. The steering, a bit heavy compared to its competitors, is still excellent. The automatic transmission, although we didn't want it (we booked a White Manual first), is very good at both high speeds and low speeds. The Eco and Power modes are very good, and there is a noticeable difference in both of them, but our Crysta has driven 90 per cent of the time in Eco mode.
I am also working on an official ownership and review thread, so be sure to be on the lookout for it when it is ready.
Before I sign off, I have a few questions for all the Crysta owners reading this and I would highly encourage your response.
To Crysta owners in general:
How much km did you complete in your first year of ownership? During that first year, what was the average fuel economy and best achieved?
To the Diesel AT owners:
Have you ever achieved above 16 km/l on a journey or trip? If yes, how did you achieve it, my grandfather really wants to know. What is the average fuel economy you get?
Well, that concludes my first detailed post regarding our Crysta! I will try to finish the ownership and review thread ASAP so I can post regular updates about it over there. I thank all the team-BHP users who indirectly helped my dad(he read reviews here as a guest in the quest for the car) get this beast.
Thank you and have a good day
Thank you
Check out BHPian comments for more insights and information.
Source: Read Full Article