New Volkswagen Touareg R 2023 review: a low-key hot SUV
VW's top-spec Touareg R is fast and refined but lacks star power at its punchy £80k price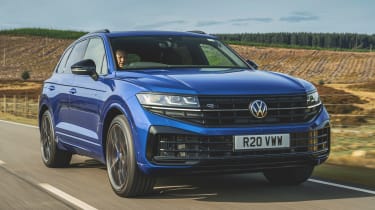 3.5 out of 5
How we review carsFind your Volkswagen TouaregOffers from our trusted partners on this car and its predecessors…

New Car DealsNew Car DealsFind your perfect new carFind your perfect new car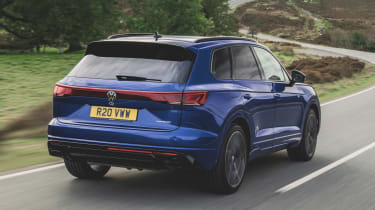 The Porsche Cayenne E-Hybrid is the most obvious correlation to make as it's largely the same car underneath the skin. The big difference is that it runs Porsche's own 463bhp plug-in hybrid system that combines a more sophisticated 2.9-litre V6 engine and larger 29.4kWh battery pack. As such, it'll hit 62mph in 4.9 seconds and nearly doubles the claimed EV range to 50 miles. BMW's closely priced X5 xDrive50e also falls into that £80k price ballpark. It has 489bhp, takes another tenth off the 0-62mph time and now packs over 60 miles of EV range. 
At this point, the VW does fight back with a more densely packed standard equipment list, including HD Matrix headlights, a panoramic roof, high-end interior leather finishes and air-suspension. Sitting on its 22-inch wheels, there's a definite sense of the Touareg R being a top-spec model. One that neither the Porsche or BMW share unless you dive deep into the options list and accept the corresponding increase in price. When it comes to the driving experience, however, the ground is more difficult for the VW to make up. 
Driving at low speeds, you need to put up with a brittle and slightly uncomfortable ride. On rough British roads, there's not quite enough compliance to overcome the impact of the large wheels, and while things do improve with speed, it's still not as controlled as something like a Cayenne or plush as a Mercedes GLE. This comes despite a relatively soft setup for the standard-fit air suspension system.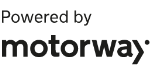 When things get twisty the Touareg R still doesn't quite find the right balance, feeling too soft and remote in the corners. It also does without much of the chassis-supporting hardware you'll often find in similar cars, so there's no rear-wheel steering or active anti-roll system to help disguise the VW's mass.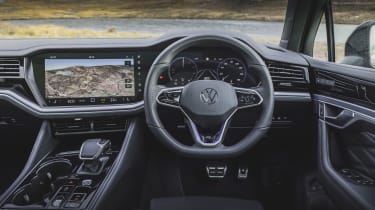 There are some good points. The powertrain itself is well calibrated and sounds quite fruity when in Sports mode, with a satisfying grumble emanating from under the bonnet. Performance is pretty good too, although you can tell this is a plug-in which relies largely on its petrol engine, with the e-motor's effect waning at higher speeds.
In the hybrid and all-electric e-mode settings, the Touareg will happily potter around on its electric motor, but there's only just enough performance to stop it feeling underpowered. The throttle does come with a clever virtual kick-down point to give drivers a haptic indication that the car's just about to fire the petrol engine. This is useful as it gives you the option to back off the throttle to avoid a needless start up. 
The Touareg is also a lovely thing to sit in, with an interior that's perhaps less opulent than those of rivals from BMW, the Volkswagen fights back with excellent digital interfaces and a general sense of excellent build quality. Being the top-spec model, the Touareg R does have a few frilly extras lesser models don't get, such as multi-colour interior lighting and plush leather trim, but all things considered it's a brilliant interior. It is, however, a strict five-seater and while the second row has plenty of space, the boot isn't class leading in terms of capacity. 
To some, the Touareg R will feel like a natural and justifiable upgrade from the excellent entry-level Touareg PHEV. However, while the base car comes with a solid value proposition, the R is just too close in price to more comprehensively rounded rivals to make as much sense – even if it is still a good car in isolation. 
| | |
| --- | --- |
| Model: | Volkswagen Touareg R eHybrid 4Motion |
| Price: | £80,510 |
| Engine: | 3.0-litre turbo-petrol, plug-in hybrid |
| Power/torque: | 455bhp/450Nm |
| Transmission: | Eight-speed auto, four-wheel drive |
| 0-62mph: | 5.1 seconds |
| Top speed: | 155mph |
| Economy/CO2: | 122mpg/53g/km |
| On sale: | Now |
Source: Read Full Article