New 2024 Vauxhall Crossland replacement to rival the Dacia Duster
Vauxhall's Crossland replacement will focus on practicality and could reintroduce the Frontera name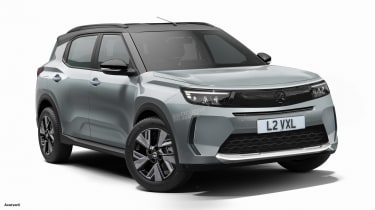 Vauxhall is undergoing a design revolution. We've just seen the future-gazing Experimental concept, while the Astra is now one of the better-looking hatchbacks and the Mokka these days is a style-led SUV. Now the firm is readying a new small crossover for 2024 to sit alongside the latter model as a practicality-focused offering for buyers who want more space and utility – and the new car could even revive a name from the brand's past: Frontera.
Speaking to sister brand Opel's Chief Operating Officer, Uwe Hochgeschurtz, about Vauxhall's heritage, Auto Express put it to him that the British brand could revive some significant namplates from Opel/Vauxhall's history – including the likes of Calibra, Rekord, Ascona, Monza, Frontera and Senator.
Hochgeschurtz has previously talked openly about potentially reviving the Manta name (likely for a production SUV inspired by the Experimental concept), citing the emotion this would bring to a new product. He replied to our question by saying, "I would be surprised if you will not find one of your names in one of our future products", and when pushed further, outlining that the market is moving towards SUVs and only one name in the list referenced an SUV, Hochgeschurtz replied, "You are like my kids when they ask about their Christmas presents. I don't tell them and they ask if it is big or small, black or white. You are smarter than my kids…"
With his comments hinting that the new model could indeed be called Frontera, the car was recently caught testing. Previewed by our exclusive images, this replacement for the Crossland will wear the brand's now trademark Vizor grille and feature solid surfacing to bring it into line with the rest of the models in Vauxhall's line-up.
The Crossland replacement will retain the outgoing car's taller roofline and team this with a boxier profile in a bid to focus firmly on practicality, rivalling family cars from Dacia – such as the Jogger and Duster SUV – and the Citroen C3 Aircross. At the rear, Vauxhall's latest offering will feature a flat tailgate, while the overall design is intended to convey a chunky, more robust look in comparison with the fashion focused approach of the Mokka.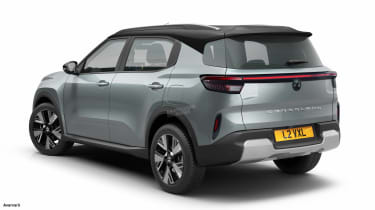 Buyers can expect a good level of luggage room and interior space, despite the fact the new Crossland replacement will have a relatively compact footprint. And as with the Jogger, Vauxhall's new small SUV could be offered with three rows of seats to maximise usability.
The improved packaging will be made possible by a switch to parent company Stellantis's CMP platform, which is used for the Corsa and Mokka models. The current Crossland is still based on the older PF1 platform (dating back to PSA's ownership of Vauxhall), which isn't compatible with any form of electrification. But moving to CMP means the new car will offer pure-petrol, mild-hybrid petrol and full EV powertrain options.
The petrol engine will be Vauxhall's 1.2-litre three-cylinder turbo, likely in 99bhp and 128bhp outputs, with the potential for a six-speed manual or automatic gearbox.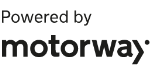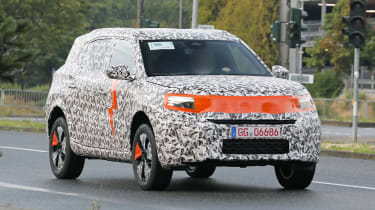 The CMP platform that many Vauxhalls are based on was recently upgraded, adding a bigger 54kWh battery for additional range and a more powerful 152bhp motor. Again, this tech will be available in the Corsa, but it will be sold alongside the original 50kWh battery and 134bhp motor combination, so it's possible that Vauxhall could also take this approach with its newest SUV, giving buyers a more budget-focused EV option.
Only the smaller battery and less powerful motor combination is offered in the Mokka Electric, with a claimed range of 209 miles, so expect a similar figure for the 50kWh-equipped Crossland replacement. The punchier 54kWh car could offer as much as an extra 25 miles of range. Both vehicles will benefit from 100kW rapid- charging capability, meaning a 10-80 per cent top-up will take around 30 minutes.
This new technology underneath the car's skin will be joined by a total tech overhaul inside, with the small SUV likely to feature Vauxhall's Pure Panel infotainment set-up. In the Mokka there are seven-inch digital dash and infotainment screens on offer, increasing to a 10-inch touchscreen with a 12-inch dashboard panel depending on trim level. It's likely that the Design, GS and Ultimate range structure will be carried over from other Vauxhall models.
Given the expected focus on value for money, the replacement for the Crossland could be priced from less than £25,000 when it goes on sale following its reveal in the first half of 2024. The all-electric model is likely to cost from around £36,000.
Click here for our list of the best small SUVs on sale right now…
Source: Read Full Article