The Best Gifts for Car Lovers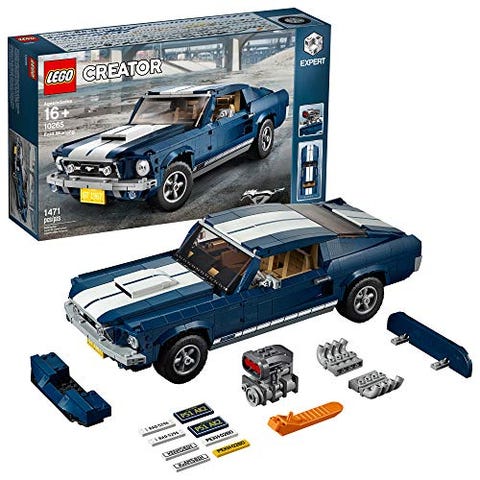 The Ford Mustang car building kit by LEGO Creator is one of the coolest gifts for car lovers. The product of a collaboration between LEGO and Ford, the kit has a whopping 1,471 parts and elaborate detailing throughout.
We really like that the LEGO Ford has a detailed V-8 engine, as well as additional parts to customize the iconic muscle car. They include a supercharger and a ducktail spoiler, among others. In case you find the Mustang a tad too big (and pricey), consider this more affordable LEGO Speed Champions Ferrari F8 Tributo instead.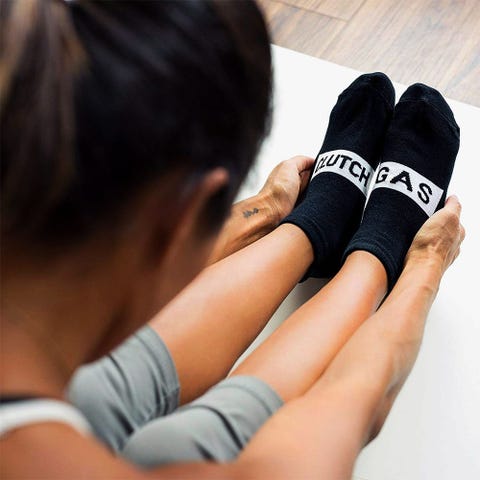 This is a tongue-in-cheek gift for car lovers who are obsessed with their stick shift. These socks will help them remember which side is the clutch and which is the gas, even when they're just padding around the house.
The midlength socks are made from cotton, so they're plenty soft and cozy. You can order them in black or gray.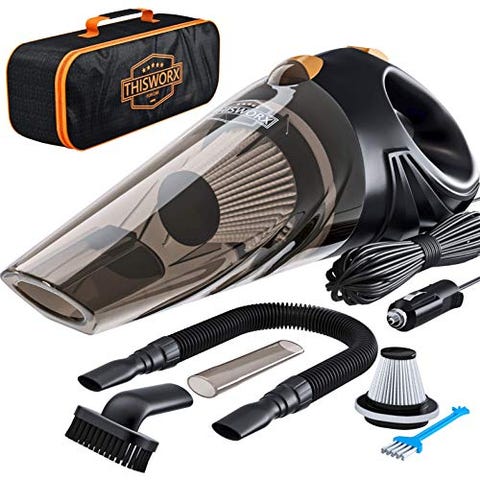 A true car lover will want to keep their interior impeccably clean. Gift them this compact, yet powerful car vacuum. It has a 16-foot cord, meaning it'll reach all the nooks and crannies to make sure that there's no dirt or debris in their beloved ride.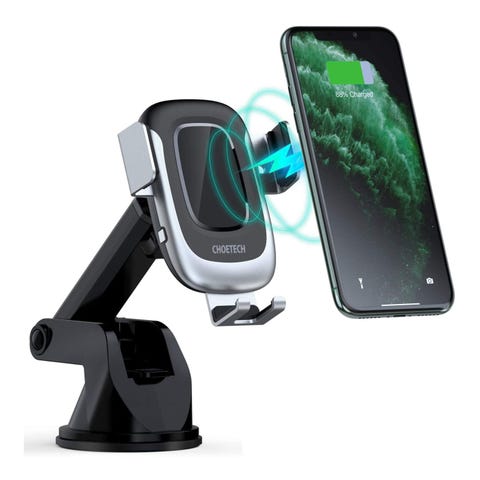 All high-end phones these days have wireless charging capabilities, making this unique car charger a great gift for car lovers. The handy gadget is capable of rapidly charging any iPhone or Android smartphone using the Qi industry standard.
The accessory doubles as an excellent smartphone mount with available landscape and portrait mode. Its bundled car adapter has a duo of USB ports, allowing users to charge another gadget alongside their phone.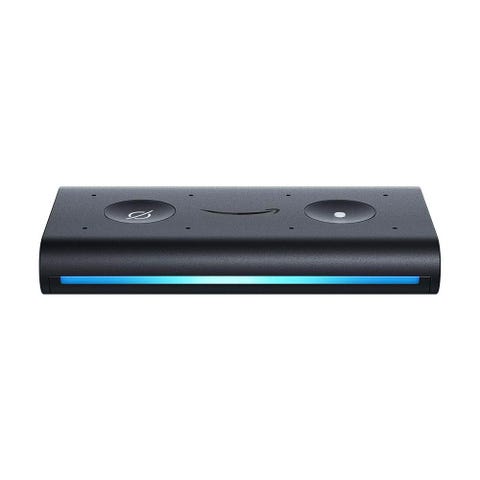 The Amazon Echo Auto is a great gift for car lovers who use Alexa regularly. The nifty gadget will allow users to integrate the virtual assistant into their car and use its vast powers to both entertain and help them get from point A to point B. It's compact, easy to install, and affordably priced.
The Echo Auto has eight built-in microphones for seamless control with voice commands. It requires Bluetooth connectivity to work wirelessly, but it comes bundled with an auxiliary cable, just in case the recipient's car isn't compatible.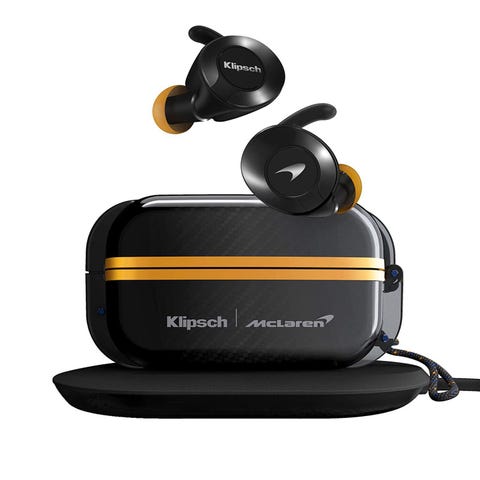 A product of the collaboration between two iconic brands, the McLaren Edition Klipsch T5 II True Wireless Sport earbuds are a thoughtful gift for anyone who's even remotely interested in cars. The buds effortlessly combine legendary Klipsch sound with McLaren's high-tech design expertise and meticulous attention to detail.
The water-resistant earbuds can deliver up to 8 hours of audio playback between charges. Their fully waterproof, wireless charging-compatible case has moisture-removing capabilities to keep them dry.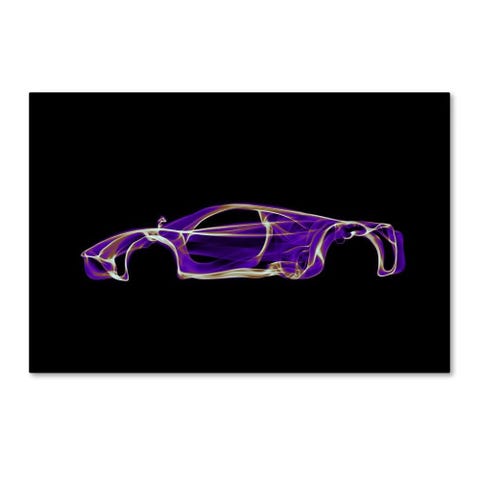 This canvas wall art showcases the smoke silhouette of the Pagani Huayra, one of the most iconic modern supercars the world has seen to date. This art piece was created by wrapping a canvas print around a wooden frame. It looks both beautiful and understated when mounted on the wall.
The canvas measures 16 by 24 inches. In case Pagani is a tad too futuristic for you, consider this alternative that showcases the timeless Porsche 911 instead.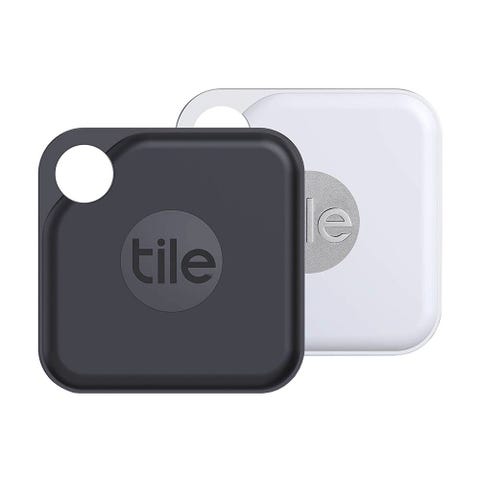 The Tile Pro Bluetooth tracker is a great gift for car lovers because it'll ensure that they never lose track of their keys. The nifty item will help locate their lost item, as long as it's within 400 feet away.
When out of range, the user can count on a vast community of Tile owners to help track down a lost item. Available in black and white, the Tile Pro trackers have an easy setup and a replaceable battery.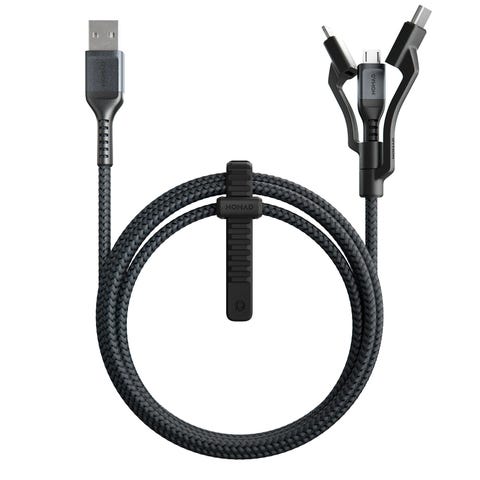 This universal charging cable by Nomad is an awesome gift for car lovers because it's the only one they'll need to power all their gadgets. Crafted from incredibly durable Kevlar, the accessory has a built-in adapter that's compatible with an Apple Lightning connector and a USB-C or microUSB connector. It is stylish and versatile in equal measure.
The cable measures 5 feet in length. It has a cable tie that's handy for controlling its length, as well as for storing it.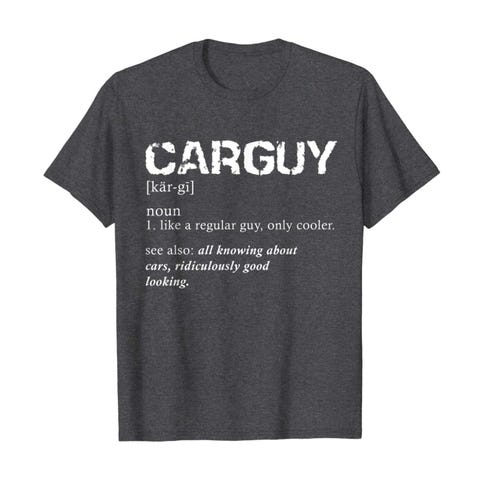 This incredibly fun T-shirt is guaranteed to make a lasting impression on a guy who's obsessed with cars. Made from a soft blend of cotton and polyester, the product has a large "car guy" print, as well as a smile-inducing definition of the term. There are several colors of the tee to pick from.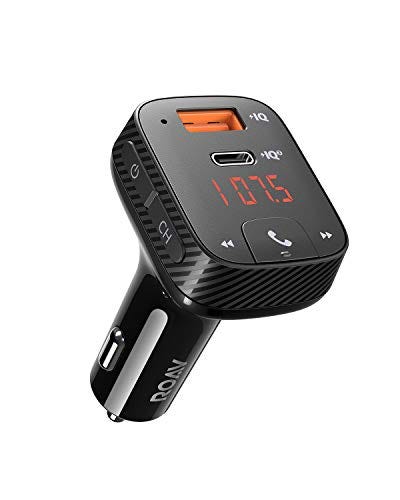 This product by Anker is an amazing gift for car enthusiasts. The accessory is not only an excellent car charger with a duo of speedy ports (USB-A and USB-C) but also a Bluetooth and FM transmitter. It's perfect for older and vintage cars that lack modern infotainment systems.
The nifty gadget has futureproof Bluetooth 5.0 connectivity and the ability to automatically scan for free FM frequencies. The last bit is particularly impressive because it results in a seamless audio experience with music and phone calls.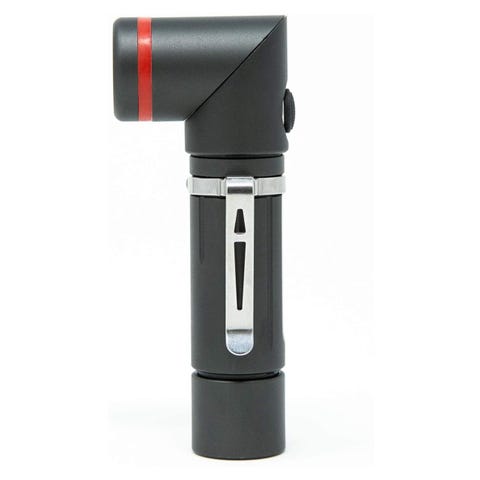 The KeySmart Nano Torch Twist is a sleek and compact flashlight that's an amazing gift for car lovers. My favorite bit about the gadget is its magnetic tail cap, which allows users to effortlessly mount it while taking a peek underneath the hood of most cars.
As its name suggests, the flashlight has a swiveling head, as well as a multitude of lighting modes. Available in black or silver, the Nano Torch Twist has a durable aluminum body that's impact- and water-resistant (with an IPX4 rating). The accessory comes bundled with a rechargeable battery.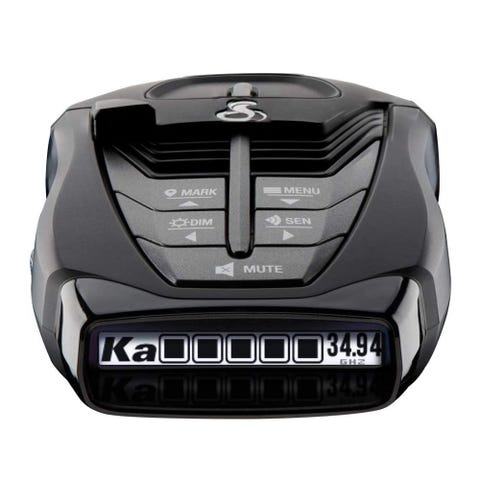 The RAD 480i Laser Radar Detector by Cobra is a great gift that will hopefully also make them a more responsible driver. The gadget can accurately detect laser and radar well in advance in front and behind the user's vehicle. It has built-in tech to reduce distracting false alerts.
Best of all, the Cobra RAD 480i can connect to a mobile app and deliver real-time alerts from large community drivers that use the popular brand's products. The device comes bundled with a convenient installation kit.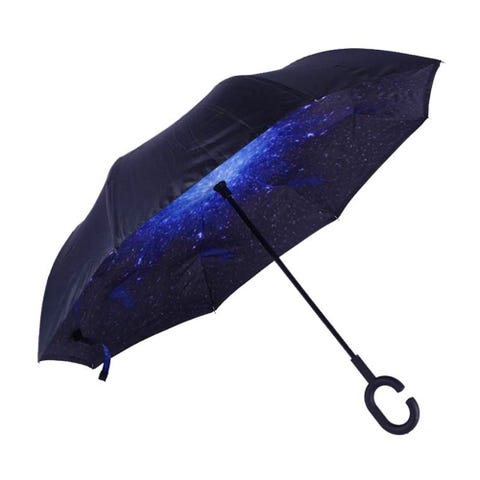 Any car lover hates getting the interior of their vehicle wet, especially when it's leather. This unique, inverted umbrella can fold the top, wet layer into the dry layer underneath, preventing water from dripping everywhere. When they get caught in the next rainstorm with it, they'll thank you.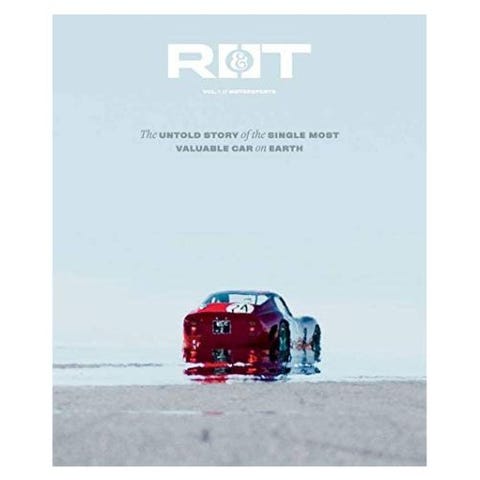 An annual subscription to Road & Track magazine is a fantastic and reasonably priced gift for car lovers. Engaging and entertaining, the award-winning publication will keep them informed about the latest, most exciting cars and industry trends.
You can choose between gifting a digital or print edition of the magazine, and there's an option to gift either a 1-year or auto-renewing subscription.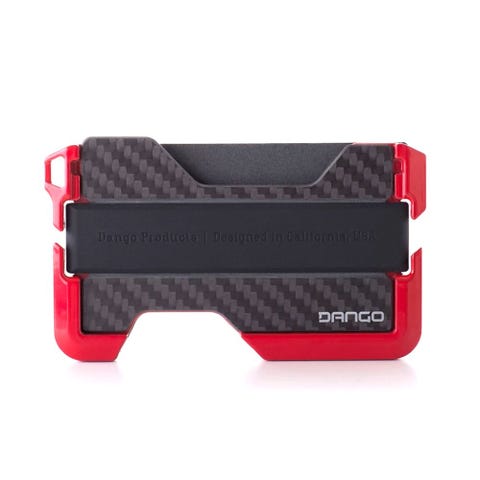 The D01 R-Spec wallet by Dango Products has design and craftsmanship inspired by today's best high-performance cars, so it's a perfect gift for car lovers. The elegant accessory is made using aerospace-grade aluminum, carbon fiber, and high-quality leather, so its tactility is as awesome as its design. You can order it with a black, white, or red chassis.
A variant of one of our favorite tactical wallets, the D01 R-Spec has enough space for up to 12 cards, RFID-blocking tech to prevent identity theft, and a built-in bottle opener. The wallet is also compatible with an optional multitool that's packed with handy features.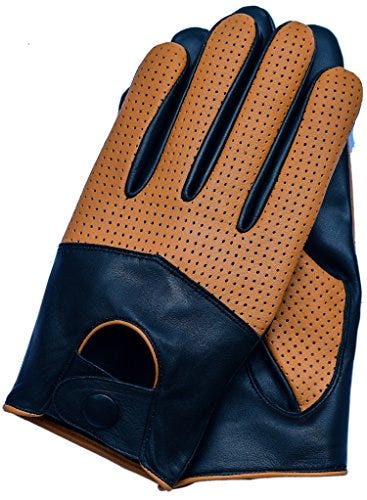 The driving gloves by Riparo Motorsports are a great gift for car lovers, thanks to their effortlessly cool looks and ergonomics to match. Crafted from a combination of high-quality perforated and soft leather, the gloves will develop a beautiful patina as they age.
The gloves are equipped with a wrist-snap button for a secure fit. There are also multiple sizes and colors to choose from.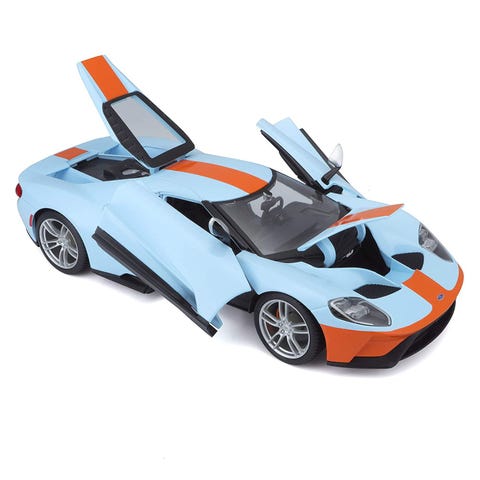 This 1:18 scale model of the legendary Ford GT by Maisto is an excellent gift that will look great on a desk or bookshelf. The model car's remarkable detailing includes a beautiful chassis with functioning doors, an engine cover, and a trunk, among other features.
Rather remarkably, the Ford GT has a four-wheel suspension and a detailed interior with a functioning steering wheel. The collectible product comes on a plastic exhibition stand.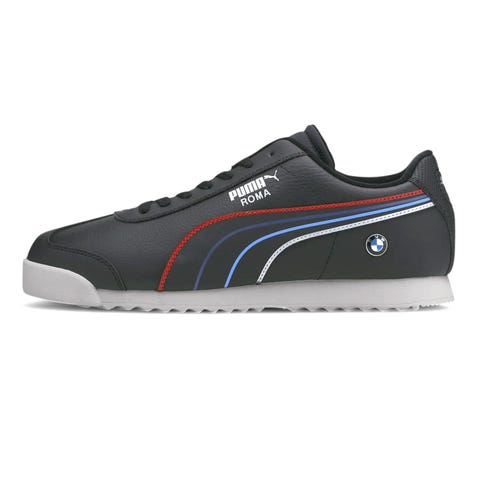 With subtle BMW M Motorsport-branding, the iconic Puma Roma sneakers are a great gift for car lovers. Fans of the legendary German car manufacturer in particular will be especially thrilled to receive them.
Crafted from high-quality leather, the comfy shoes have an understated design, which makes them endlessly versatile. They're available in black or white.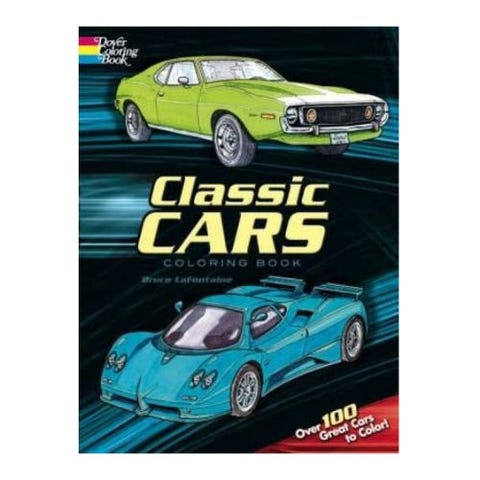 A coloring book with classic cars is a great, insanely affordable gift that will help gearheads unwind by customizing some of history's most iconic cars. There are over 100 models to pick from, ranging from 1950s classics, through vintage muscle cars, all the way to 21st-century hypercars.
The book is ideal for car enthusiasts of all ages. To make the gift complete, consider adding on a set of coloring pencils for less than $10.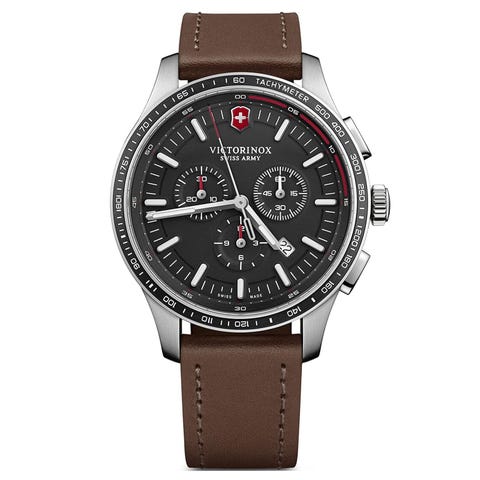 This reasonably priced watch by Victorinox is a foolproof gift for car lovers. Powered by a high-quality Swiss movement, the timepiece has a classic chronograph layout with a trio of sub-dials and a date complication.
The Victorinox Alliance Sport has a 44-millimeter stainless steel case and a stylish leather strap. You can order the watch with a black, silver, or blue dial.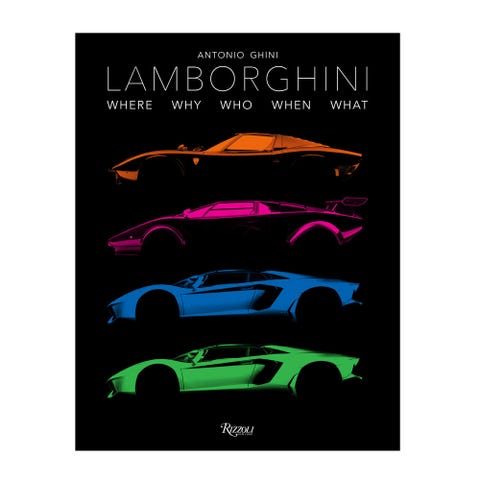 This beautiful hardcover book deserves a spot on the coffee table of every car enthusiast, so it's an excellent gift for any occasion. It has beautiful photos and detailed history of the Italian supercar brand, from its founding in 1963 to modern day.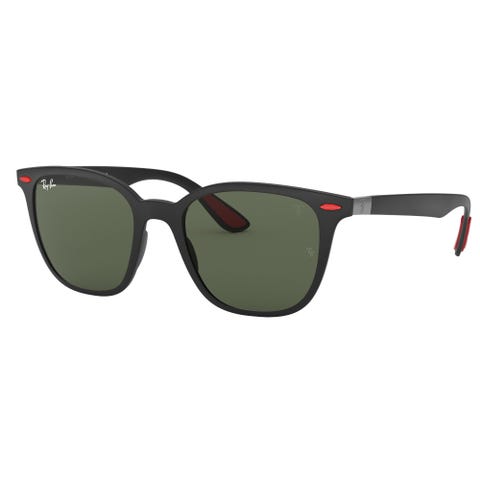 An avid gearhead needs a great pair of driving sunglasses, thus making the Scuderia Ferrari-branded Ray-Ban a perfect gift for car lovers. These sunglasses have the brand's timelessly cool Wayfarer shape and subtle Ferrari branding. They are also lightweight and exceptionally comfortable.
This particular pair has Ray-Ban's iconic green lenses, which are perfect for long drives, though a different style with gray lenses and a matching frame is also available.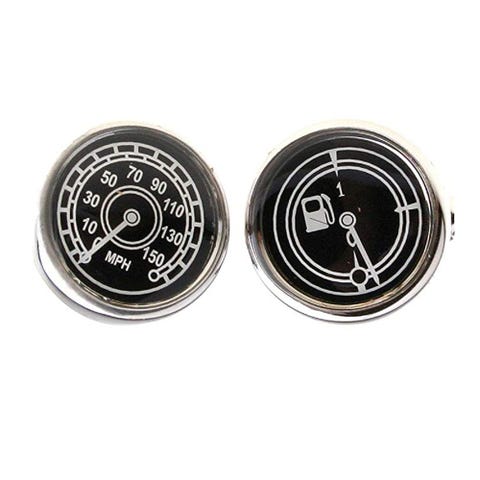 These will make suiting up a little more fun. Any guy who's into cars knows that it's all about the tiny details, and these speedometer and gauge cufflinks are just that.
More: Stylish Cufflinks to Suit All Tastes and Budgets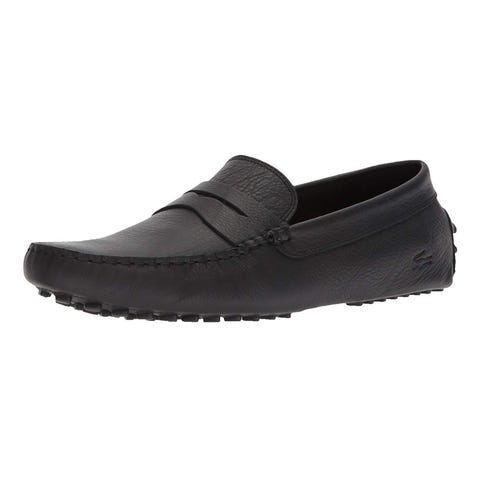 The Lacoste Concours 118 driving shoes are a superb gift for car lovers. Crafted from high-quality genuine leather, the loafers are both cool and comfy.
The soles of the driving shoes have rubber treads that have equally great traction with pedals and sidewalks. You can order the shoes in black, brown, and tan leather.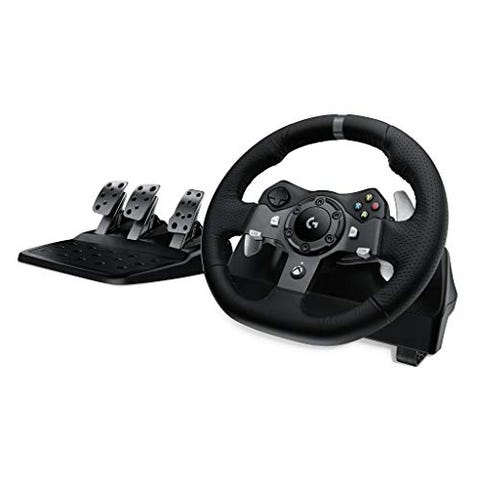 The Logitech G920 racing wheel is a great gift for car lovers who love racing games. It has a beautiful design, excellent craftsmanship, and a duo of built-in motors for exceptional in-game racing feedback. It comes bundled with high-quality pedals, too.
This variant of the Logitech G920 is compatible with Xbox One and PC racing games. A variant of the device for PlayStation is also available.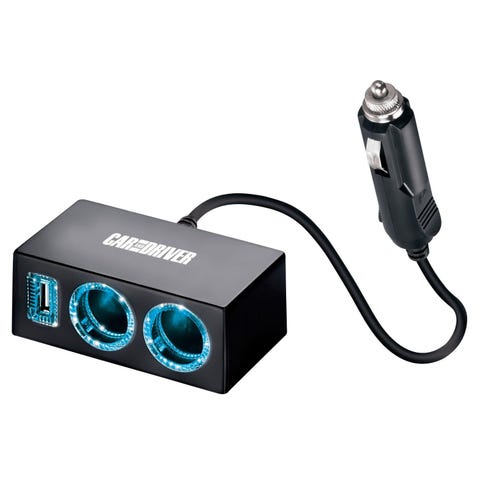 This affordable power adapter from the team behind Car and Driver magazine is a fantastic gift for car lovers (and passengers) who own multiple tech gadgets. It has a duo of sockets for car chargers, as well as a USB connector, so it's as versatile as it gets.
This nifty gadget is designed to plug into a car's 12V socket. We like that it has built-in blue lights for nighttime visibility.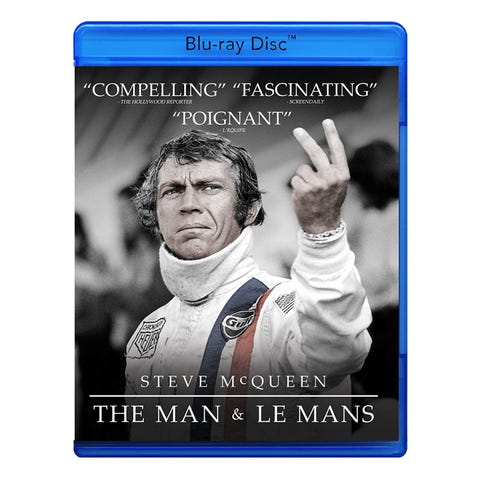 This documentary of Steve McQueen's wild life in the world of film and motorsport is the kind of thing that every self-purported auto enthusiast needs to watch.
By telling the story about the process of creating the actor's iconic movie Le Mans, the film offers an interesting look behind the scenes and a greater understanding of the man's passion for the world of racing.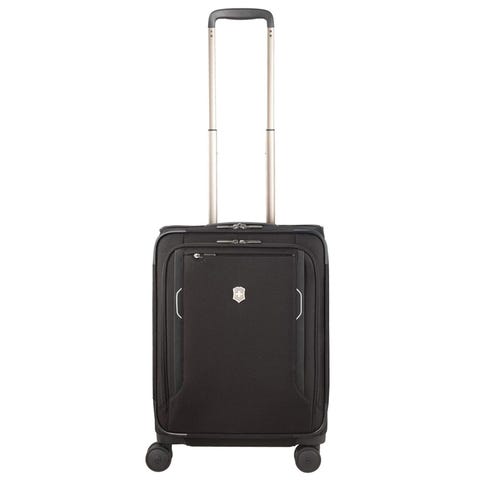 The Victorinox Werks Traveler 6.0 carry-on suitcase is a great gift for car lovers because they'll need the right luggage to set their road trip up for success. Unlike hard-side carry-on suitcases, the soft-side travel accessory can expand up to an additional 5.5 inches if the recipient needs extra packing space.
The suitcase also has a USB connector and a pocket for their external battery, along with a small pen and phone SIM card replacement tool.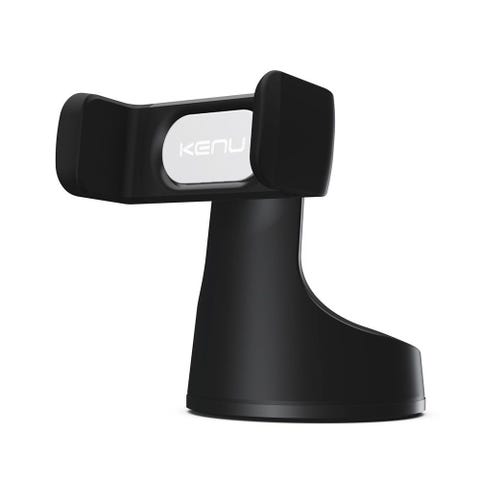 Keep their eyes on the road with the Kenu Airbase Pro. It'll stay front and center on their vehicle's dashboard, so they won't have to look down to glance at the navigation.
The accessory's arm grips expand to hold even the largest of smartphones. It rotates, too, so you can use your phone in landscape or portrait mode.
More: The Best Smartphone Mounts of 2020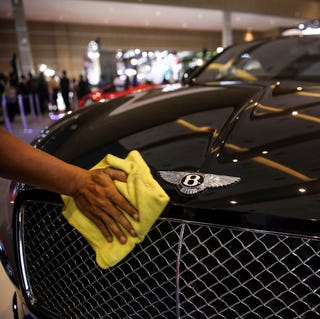 From: BestProducts
Source: Read Full Article