Must-Have Tools For a Road-Trip Tool Box
In a few months, the pandemic will be mostly over, which means we can once again embark on the Great American Road Trip. But nothing makes a driving vacation go south faster than unexpected breakdowns.
We'll start with the basics that all drivers should have in the trunk. These include things like a flashlight (with fresh batteries!), spare tire, and a lug wrench; some non-perishable food, water, and a blanket are always good to have, too.
Next, you should have a few items specifically aimed for on-the-road repairs. Remember, you don't have to bring your road trip toolbox everywhere you go, but to be completely prudent, you should probably have some form of the following items in your car at all times.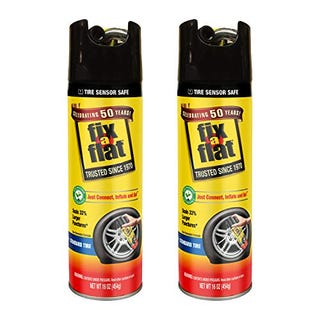 Fix-A-Flat has been sealing and inflating tires on the side of the road for more than 50 years. It's indispensable on a road trip, but you will need a professional repair within 3 days.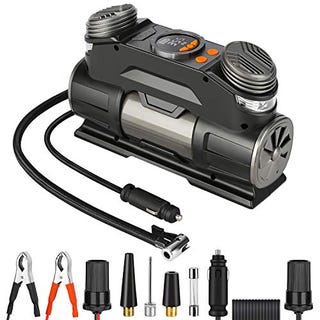 If you just have a low tire in the morning, this portable compressor will get you on your way. If necessary, it will keep filling up tires until you get to your destination.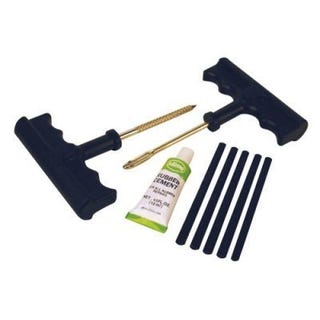 This tire plug kit from slime comes with everything you need to repair a damaged tire on the highway. You'll still need to fill it up, so make sure you have a compressor or a can of Fix-A-Flat.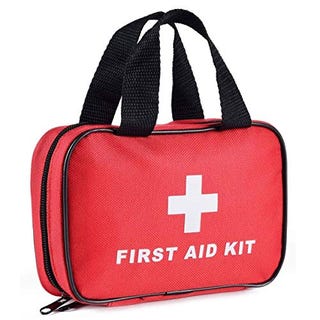 This first aid kit can help treat emergencies ranging from cuts and bruises to burns and sprains. It includes bandages, tapes and gauze, relief pads, antiseptic cleansing wipes, and cotton swabs among other things.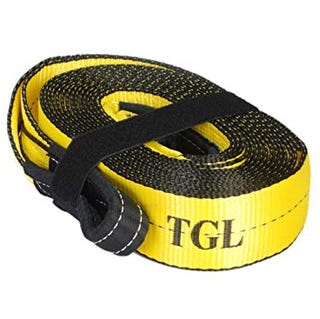 The tow strap is another piece of equipment that doesn't take up much room but can save you in a pinch. These straps have a little spring to them, which helps when trying to pull a vehicle.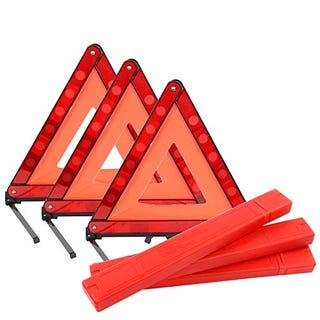 Whether you break down during the day or night, these orange reflective triangles will keep traffic aware of your doings. Hopefully you can get far enough off the road not to be a danger.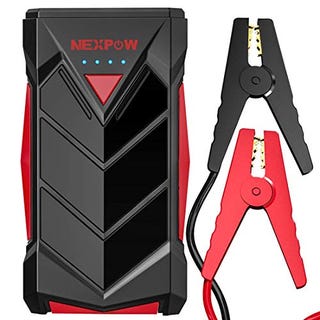 This jumper box can start anything under a 7.0-liter gasoline engine or a 5.5-liter diesel with 1,000 amps. It can also charger your USB devices in a pinch.
Your fluids are a little more cumbersome to travel with, but they will all fit in a standard size milk crate. Again, you don't need this everywhere you go, but on a long road trip you probably should have some or all of these:
Finally, the tools. These sets are all relatively cheap if you wanted to put together a separate, spare road trip toolbox, but you probably have many of these already, too. If you have everything on these lists, it'll take a serious breakdown to keep you from reaching your destination.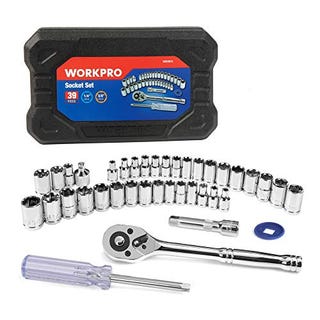 This travel socket set has both 1/4- and 3/8-inch drives with SAE and metric sockets. It'll even fit under a passenger seat.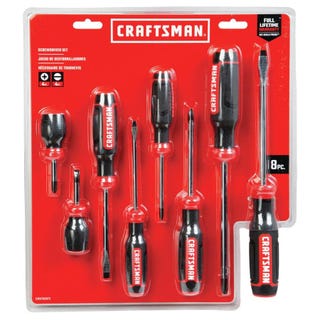 This Craftsman set features eight drivers—you don't need to bring them all on your road trip—in various sizes and lengths. The grips are padded for more comfortable use.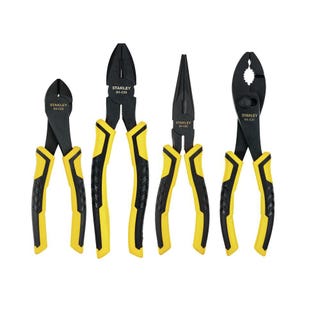 This four-piece set features a needle nose, a wire cutter/stripper, and two more. It's black oxide finish helps resist corrosion.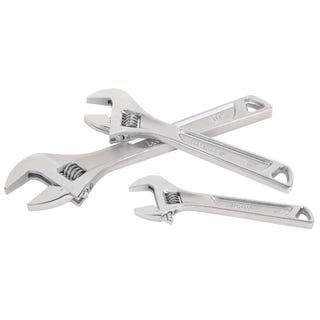 This set features 6-, 8-, and 10-inch wrenches to fit multiple sizes of nuts and bolts. They also come with a lifetime warranty.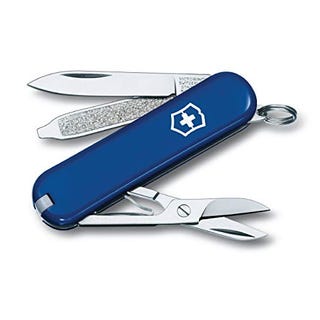 The classic Swiss Army Knife from Victorinox features a knife, nail file, scissors, a screwdriver, and a toothpick.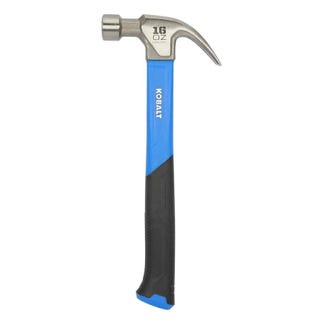 This is a Kobalt claw hammer, but a ball peen will also do. This is usually considered a last resort tool. This 16-oz hammer has a fiberglass handle.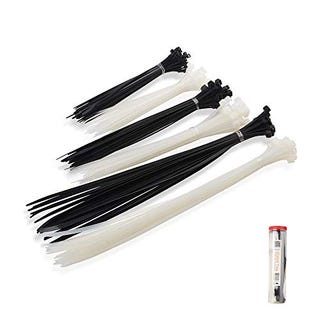 In a word, these are indispensable. No matter how much space you have in your car, you need a few zip ties. The few things duct tape can't do, zip ties can.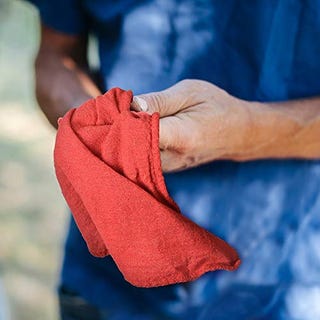 We used to call them APTs (all-purpose towels). Not just for cleaning up oil, they can be used to wipe a dingy gauge cluster, clean up an in-car spill, be used as baby wipes, and more.
Source: Read Full Article