Here\u2019s Everything You Need to Know About Tire Shine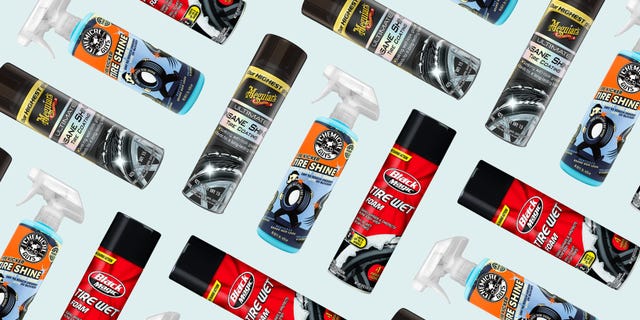 There's no better last touch to a freshly cleaned car, truck, or SUV than clean and shined tires. Not many, however, know much about the weird world of tire dressing, so we reached out to Mike Pennington at the car care giant, Meguiar's, to get some answers.
First, let's look at what makes for a quality tire shine. According to Pennington, that's not exactly an easy question to answer; there isn't a one-size-fits-all solution to look for everyone's needs.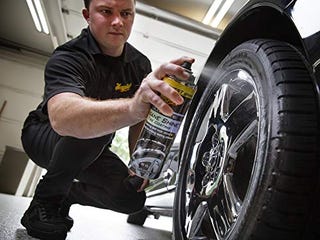 "To select the best tire dressing, one needs to determine how much shine they want, how much time they want to put into it, and how they prefer to apply the dressing," he says. Basically, before you know what you'll need, you have to know how much time you want to dedicate to shining up your tires and what you want the final product to look like.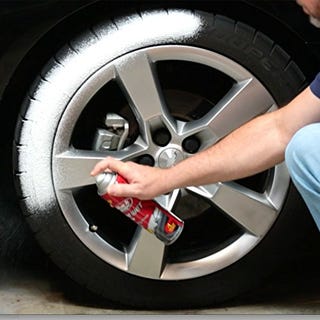 Now that we know that it's up to you to determine what quality means, let's look at the brass tacks of tire shines: Can they damage your tire? "As long as you purchase a premium tire shine product from a reputable brand and follow directions, you shouldn't see any negative effects towards the tire itself," says Pennington.
Of course, just because you're buying your tire dressing from a reputable source, that doesn't mean that they're all created equal. Which begs the question: Why are more expensive products better?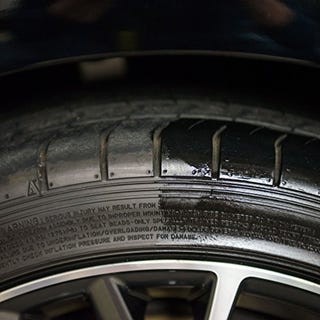 Pennington says, "Typically, the more premium or the more you pay for a tire shine product, the longer it will last. It will contain a different level and quality of active ingredients that resist water, and the elements will be more durable and last longer."
Where's the future of tire dressing going? Pennington believes going forward, your tires will have an even broader variety available. "Polymer and other chemical technology are constantly advancing, and this opens up opportunities for us to evolve our product offerings in many different aspects, from ease of application to durability and gloss level."
In the meantime, we're going to take Pennington's advice and stick to trusted brands and known players to keep our tires looking sharp.
Here Are Our Tire Shines of Choice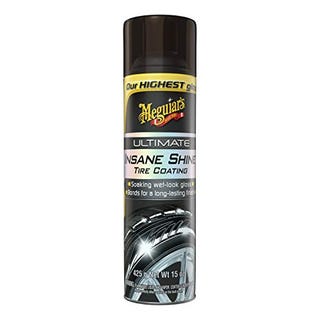 If you're into lots of shine from a can, this is hard to compete with. Meguiar's carries a name you can trust and has an array of tire shines for different wants and needs.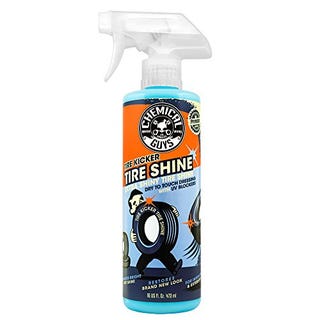 The Chemical Guys are as well known as any other cleaning product company in enthusiast circles. This pump-action tire shine promises to give your rubber some UV protection and a new-tire look.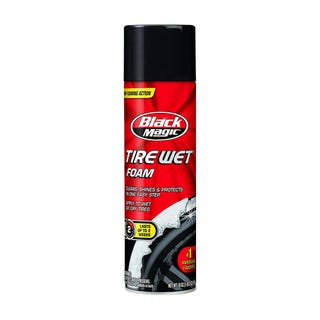 For the more price-conscious shopper, this Black Magic aerosol Tire Wet foam is a solid option for those looking for a one-step solution.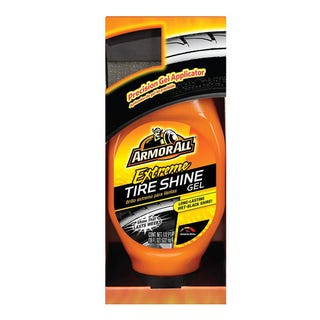 Armor All's Extreme Shine Gel gives you another way to apply your tire shine. This gel-based tire shine comes with an applicator to help sweeten the deal.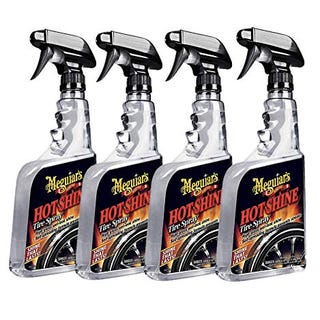 If you're looking to give the gift of tire shine, this four-pack of Meguiar's Hot Shine would be a welcomed reminder of warmer weather for your car-centric friends or family.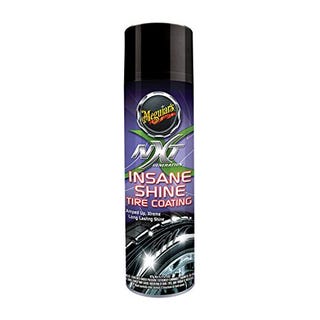 If you're chasing a next-generation shine, this NXT Insane Shine from Meguiar's will get you there. Promising a deep, dark look with a high shine for those looking for a lot of flash.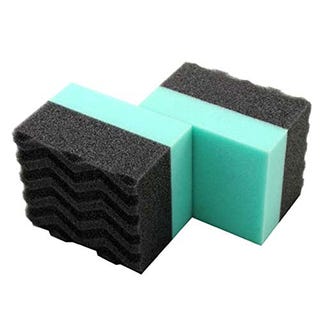 If you're new to the tire shine world, you probably don't have any applicators. These foam contour applicators are the perfect solution to your applicator needs.
Source: Read Full Article