Valtteri Bottas 'not worried' he's slipping into No.2 role
Despite being ordered to move aside for Lewis Hamilton in Spain, Valtteri Bottas insists he's not worried about being shoved into a number two role.
Instead, he says, he can still win the title.
Although this year's championship once again began, as it has the past few seasons, with Bottas adamant this will be his season, 2021 is not shaping up that way.
From the very first race of this season it seemed that this year's title race would be a two-driver fight, and neither of those drivers is Bottas.
Rather it is Max Verstappen who has emerged as Lewis Hamilton's main rival, the duo running first and second in all four grands prix.
Hamilton, with three wins to Verstappen's one, is leading the championship by 14 points ahead of the Red Bull driver.
Bottas, now up to third, is 47 points behind his team-mate.
Already he has had the dreaded team orders handed down to him, told to let Hamilton by at the Spanish Grand Prix.
A defiant Bottas refused to, making Hamilton race for the position.
Bottas is convinced team orders aren't about to become the norm as he is still in the fight.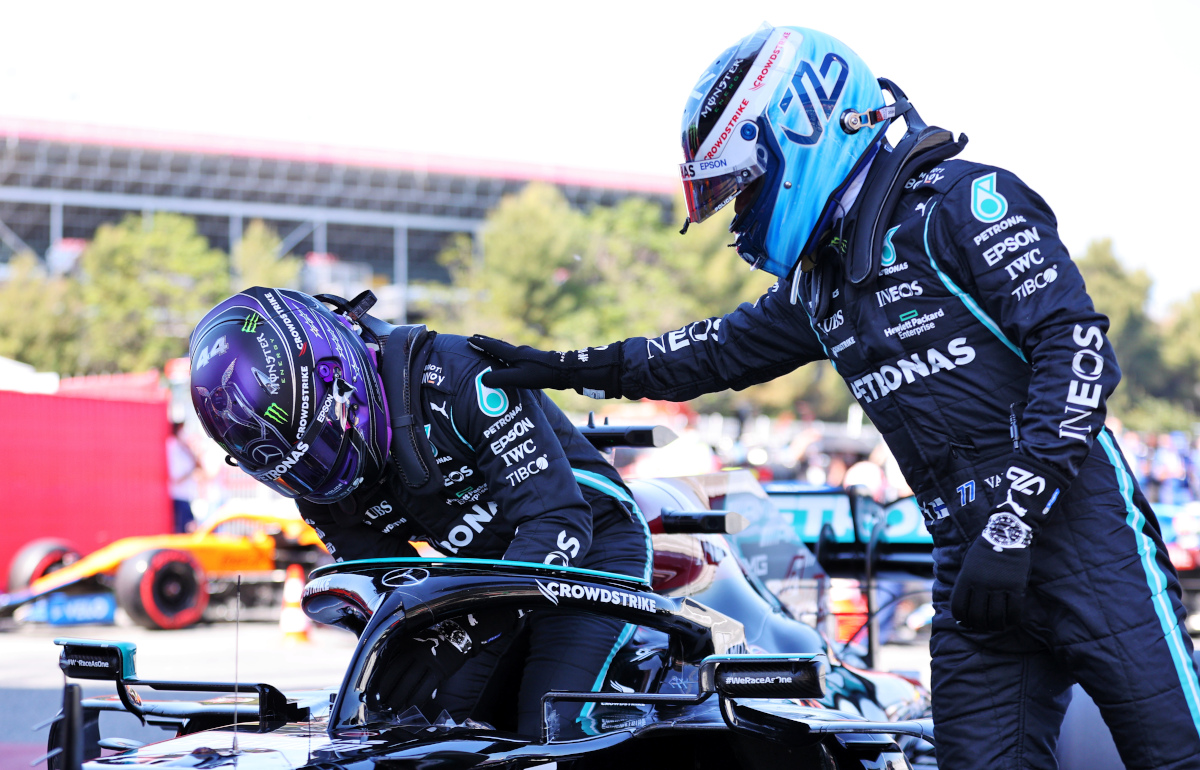 Check out all the latest Mercedes merchandise via the official Formula 1 store
"I'm not worried to be honest, not at all," he said when asked if he was to play a number two role to Hamilton.
"I know there is a bit of a gap now, but it's super early days. There's no point starting to think about that."
Never mind not playing a number two role, Bottas says he is not giving up on winning the title
He continued: "There are still a huge amount of points. I am definitely not giving up on the goal for this year.
"I believe hard work will pay off, so I will keep working hard and keep believing. I know the results will come
"There's been no clean races for me yet, there's always something, a crash or an issue with a pit stop or whatever, so I am keen to have a clean race and battle for the win.
"And it's going to be an epic battle, I'm definitely ready."
Source: Read Full Article