Toto Wolff says Christian Horner respect will return when Formula 1 title fight is over
Their words have been spiky at times, but Toto Wolff says the mutual respect between he and Christian Horner will return – after the season finishes.
Barbs have been traded all season between the two team principals, with the Mercedes boss labelling Horner a "windbag" and a "protagonist in pantomime", while suggesting he is 'worried' by the fact Horner enjoys winding him up in return.
Their mud-slinging has seen multiple calls for them to calm down, with four-time former World Champion Alain Prost recently saying their rivalry has now become "a little bit too much" and McLaren team principal Andreas Seidl urging them to keep some respect between each other in the season's run-in.
But Wolff was keen to play down any animosity between the two – who will appear together at the team principals' press conference in Abu Dhabi on Friday – and insisted the end of the season will see them lay down their arms.
"I think we will show respect after the championship is won, either direction," said the Mercedes team principal on the F1 Nation podcast.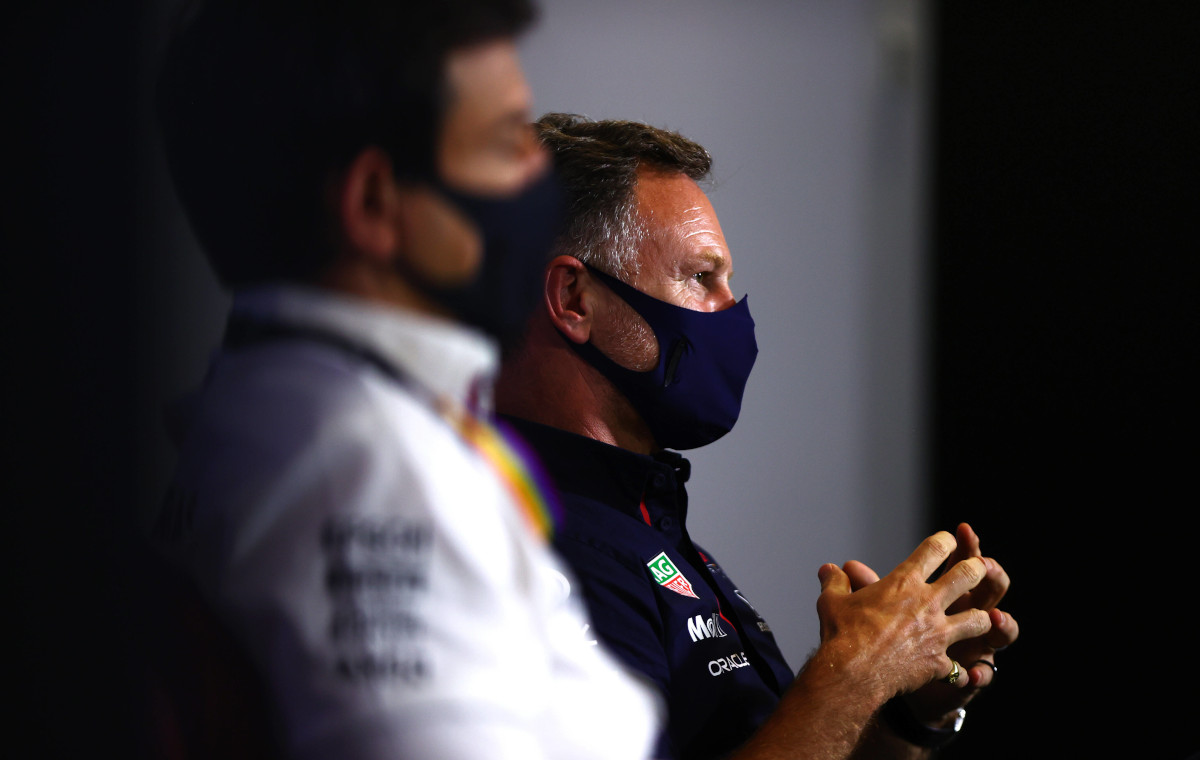 "My expectations have been lower [for winning] since after Mexico – we didn't even think we would be in the run to the championships.
"In a way, we still have that feeling and I'm nourishing this feeling that we have only to gain. If we were really in that position, I think, as heated as it can be between individuals, I think it will calm down."
It was then put to Wolff about concern from fans that the sensationalising of the sport for entertainment purposes on Netflix potentially has an effect of potentially showing a 'fake' rivalry between the two team principals – but he shut down that thought in an instant.
"It's absolutely genuine because there is so much at stake," he said. "It's ambitious people, ambitious teams that are really fighting tooth and nail for this championship.
"Once you are in that, there's just no ability in your mind to even create a space for another person. At least for me, I have no negative nor positive emotions [towards Horner] but I'm trying to really stay in that place.
"Sometimes I was carried away when I heard a comment that annoyed me, but only twice this season. The rest is no emotion, neither positive nor negative.
"It is impossible to just have a relationship because there is so much at stake. Everyone is trying to defend the interests of the team.
"We are very different personalities also, the way we probably perceive the world. And I try to just stay authentic to what I believe is right and he does it his way.
"Maybe in the future we can have a laugh about it, but not today."
Source: Read Full Article