Ross Brawn wants F1 to make a habit of trialling concepts
Formula 1 motorsports managing director Ross Brawn wants the trial of sprint qualifying to lay the foundations for further experiments.
Silverstone will mark the debut of this new qualifying format, which will see a 100km sprint race set the grid for the British Grand Prix.
The traditional Q1, Q2 and Q3 format will still be in use though on the Friday to determine the starting order for sprint qualifying.
Experiments with the Formula 1 format have not always gone well, in fact recent initiatives like the eliminator qualifying and double-points were met with great negativity and quickly abandoned.
But under Liberty Media, Brawn has seen an increased desire to search for ways to improve the spectacle of Formula 1, and thus hopes sprint qualifying can open the door for more experiments down the line.
"I have to say the teams have been massively cooperative and they are just as interested in seeing what the results will be," said Brawn of the sprint qualifying trial, quoted by The Race.
"The drivers, once they experience it, can give us their views.
"There's some traditionalists who don't understand why we try and change things and then there's others who are very keen to see what the results will be.
"I think this concept of having a few trial events in Formula 1 is something we should consider for the future with other things, not just the sprint, because it's been so difficult to evolve changes or formats in Formula 1 in the past.
"And doing sufficient trial events [so] that you can make a judgement on any change of format or any difference is something we should embrace and consider for the future.
"When Liberty became involved in Formula 1 they wanted to take a fresh look at how we do things and how we did things.
"And of course, particularly when Chase [Carey, now-former F1 CEO] came in he had a very fresh and, let's say, independent view of Formula 1 and he asked some very interesting questions about why we did things and what we did.
"As well as that, there was a growing engagement via social media and other means with perhaps a different audience for Formula 1. We've seen from the [Netflix] Drive to Survive series a newer group of fans that are enthusiastic about Formula 1.
"I think Formula 1 has shown itself to be reasonably forward-thinking in taking on board and allowing this event.
"As you know through the governance in Formula 1, it's sometimes difficult to get these things off the ground."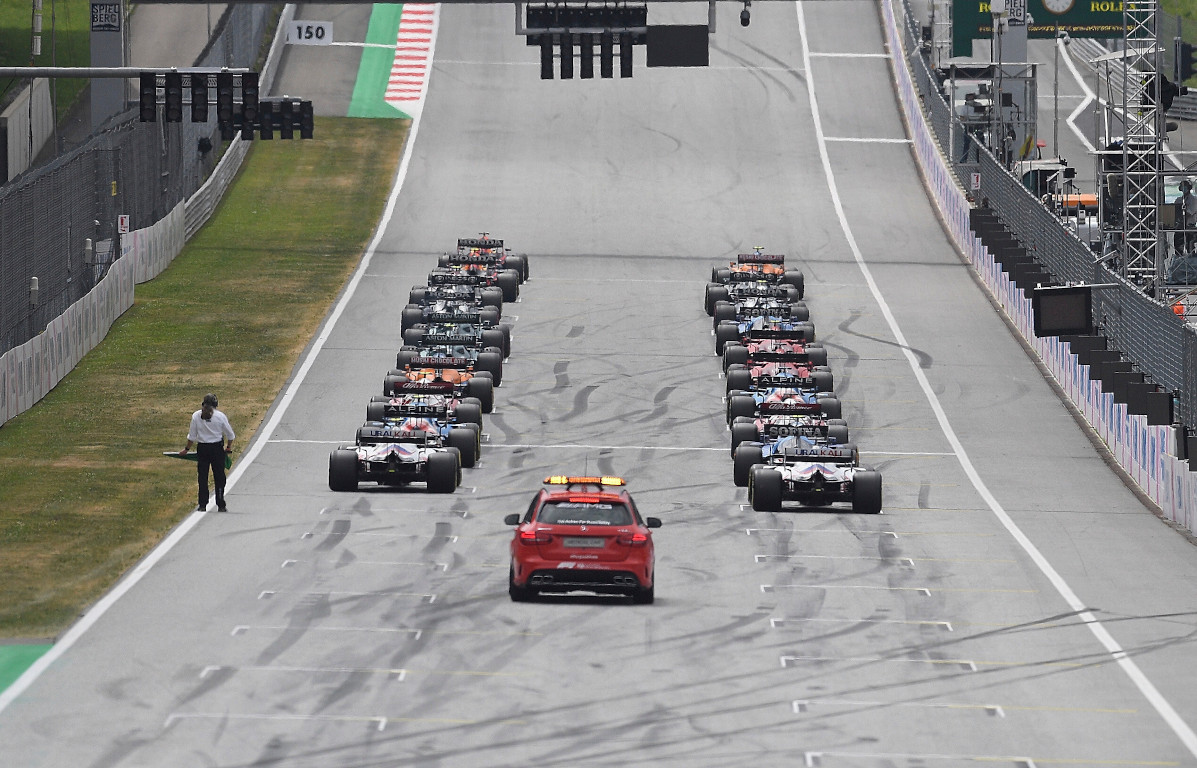 Check all the latest 2021 teamwear via the official Formula 1 store
Brawn feels that in the past Formula 1 has created its own problems by making format changes effectively permanent, whereas now sprint qualifying has a clear limit of three races across the 2021 campaign.
And so what happens after that will very much depend on the reception, rather than the concept being "forced through" beyond this season regardless.
"There's no reason why we would force it through," Brawn explained.
"And I think one of the great things about what's happening is, it's three races. It's not the season.
"In the past, Formula 1 has always struggled with the fact that when it's made an adjustment, it's made it theoretically for the season.
"We all remember the [elimination] qualifying fiasco a few years ago, which luckily got corrected part-way through the season. I think that was one that everybody forecast would be a struggle, and it turned out to be.
"So this is three events where we're going to trial this format. And if it's not a success, if we don't get the response we hope, then we'll put our hands up and then we'll stay where we are and we'll look at other initiatives.
"But I would just ask the traditionalists to wait and see if they enjoy it. And hopefully, they will."
Follow us on Twitter @Planet_F1, like our Facebook page and join us on Instagram!
Source: Read Full Article