Oscar Piastri: Rather spend 2022 F1 testing than 'racing something else'
Signed as Alpine's reserve for 2022, Oscar Piastri says the team is putting together a "big testing programme" as he won't be racing at all.
Having won last year's Formula 2 championship, and doing so in his debut campaign, the Australian was linked to a move to Alfa Romeo in Formula 1.
But without a massive budget behind him, which is believes to have been at least part of the reason, the team turned to Guanyu Zhou with Piastri instead signing as Alpine's official test and reserve driver.
While it isn't so for all reserve drivers, in Piastri's case it means a year on the sideline without any racing.
He, however, has revealed that Alpine are putting together a test programme that means he will have "a good number of days" testing a F1 car.
"I'll be pretty busy despite not doing that much driving – we are putting together a big testing programme," he told Auto Action.
"It'll be quite a lot of days considering it's F1 testing, and it's not particularly cheap.
"It's going to be a good number of days – I'll be doing some driving in some capacity.
"Probably not any race driving, but the way I'm looking at it, I want to prepare for F1 and for me, there's not really much relevance in racing anything other than F1.
"I think it's much more valuable to be doing test days in an F1 car, than then to be racing something else and trying to learn a new trade."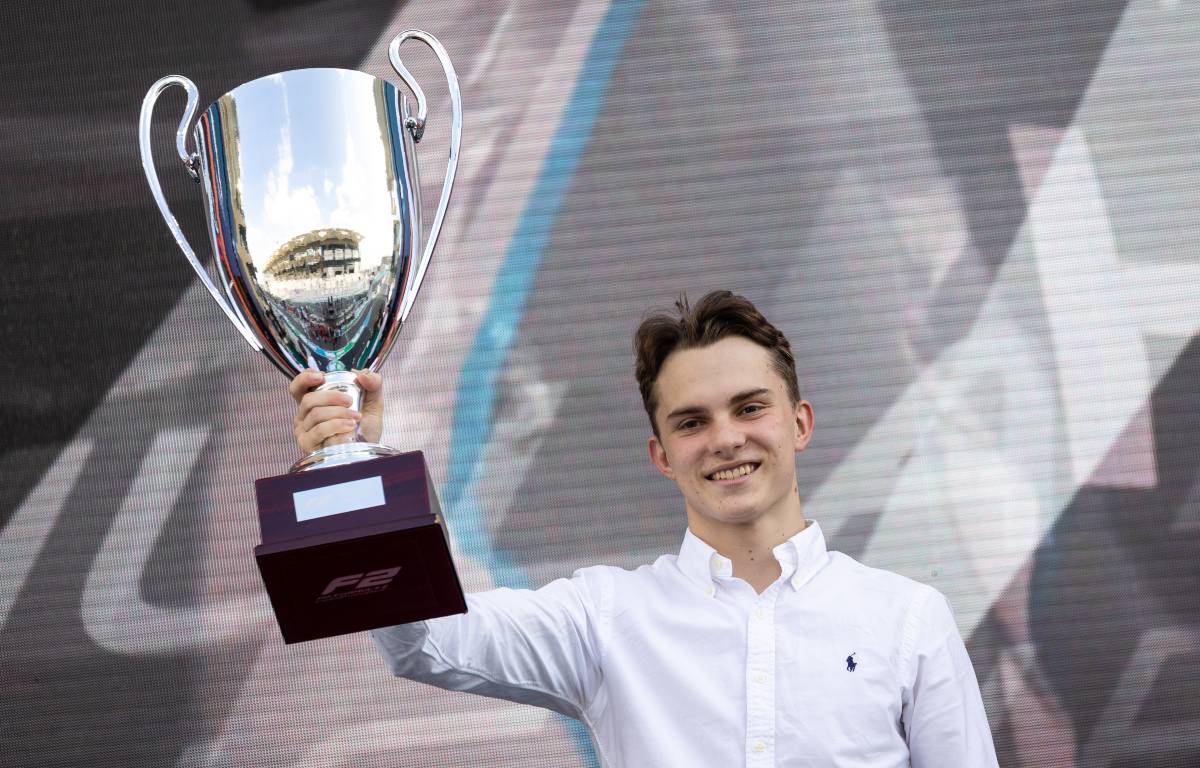 His year on the sidelines by no means Piastri has given up on a race-seat, rather he is biding his time for a Formula 1 drive.
Revealing that he never spoke with Alfa Romeo team boss Fred Vasseur, he says it made more "sense" for him to stick with Alpine, with whom he has been a junior driver, and pin his hopes on a 2023 drive.
"Whilst it would have been amazing if I could have been in F1 this year, realistically, I'm not sure it would have been the right move," he said.
"Even from the outset, I didn't have any talks with Alfa. I don't know if my management did, but I don't think so.
"I will never have to worry about how that situation would have played out. But there was obviously a lot of other candidates for that seat, but also I wanted to stay loyal to Alpine as well.
"They've been great for me in the last two years, and putting me as reserve driver this year.
"In the last couple of years, there hasn't been that many young reserve drivers, certainly not many young reserve drivers that are that are the sole driver in that role, so I think that speaks volumes about Alpine's commitment to me.
"Also putting together this testing programme, … it's quite substantial. I don't think it's a programme that we would have seen for a young driver for quite some time, which is fantastic as well. So for me, it made sense to stay with Alpine, even if it did mean a year on the sidelines."
As for 2023, he said: "To be honest I don't know. It's very early to start thinking about those kind of situations. I think we'll get a much better read on that once the season's begun.
"I've made it clear, I want to be on the grid next year, and I feel like I deserve to be. I'm working towards doing everything I can to do that."
Source: Read Full Article