No intimidation, Ferrari out to fight Lewis Hamilton | F1 News by PlanetF1
Both Charles Leclerc and Carlos Sainz said there is no intimidation factor at all when it comes to battling with Sir Lewis Hamilton.
The newly-knighted seven-time World Champion has been a force throughout the turbo-hybrid era of Formula 1, winning six of the seven World Championships on offer since 2014.
Add those to his first title with McLaren back in 2008, and it meant that Hamilton's dominant 2020 campaign, where he won 11 of the 17 races, put him level with Michael Schumacher at the top of Formula 1 with seven World Championships.
The Briton is favourite to claim an eighth title in 2021 which would truly put him alone at the top of the Formula 1 mountain having already taken the record for most race wins, so it would be understandable if other drivers felt slightly intimidated by the prospect of testing themselves against Hamilton.
However, Leclerc and Sainz can be ruled out. Leclerc does have previous experience of race-deciding duels with Hamilton. Back in 2019 he held off late pressure from both Hamilton and Mercedes team-mate Valtteri Bottas to take victory at Monza in front of the Tifosi.
"Whenever I put the helmet on every driver is the same," he is quoted by The Guardian.
"I have huge respect for everyone on the grid and Lewis has achieved so much in the sport, but when I put the helmet on I try to fight him as much as I do with anybody else on the grid."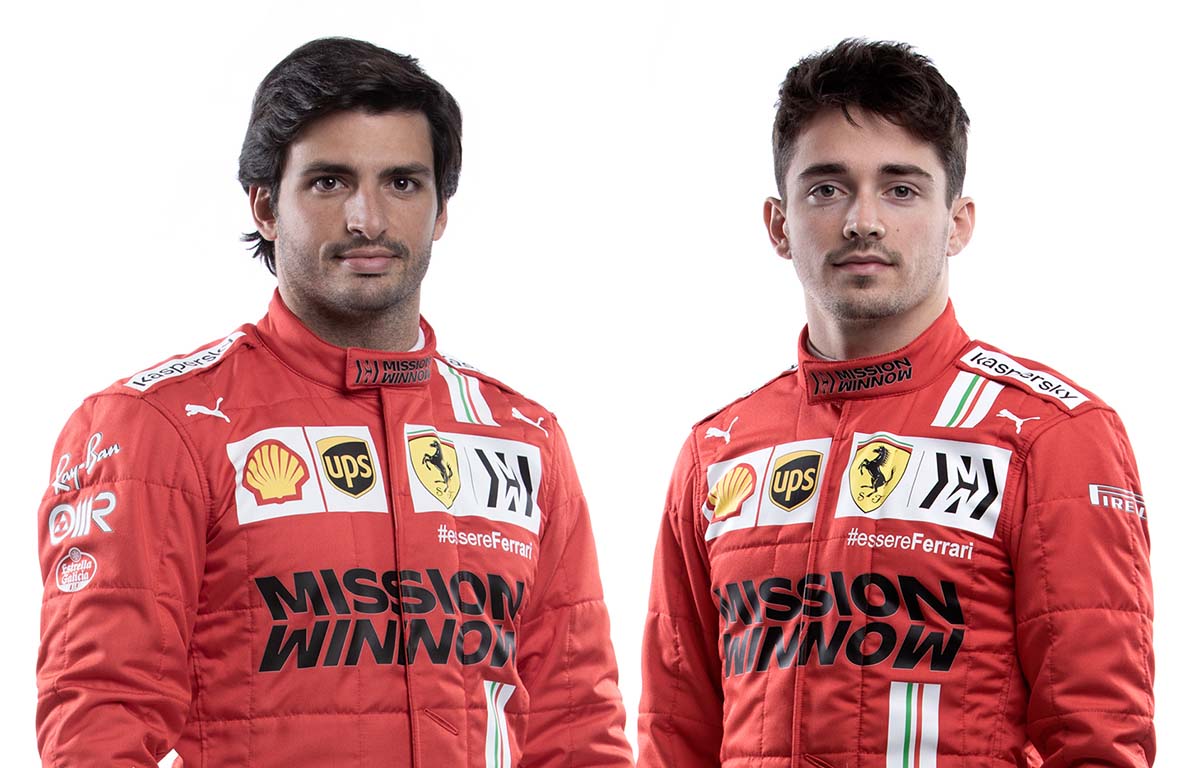 Get your hands on a Ferrari Checkered Flag T-Shirt made by Puma!
Sainz is a new recruit for Ferrari having made the switch from McLaren, and he too sees a Mercedes he wants to beat, driven by Hamilton.
"I see a Mercedes and I want to fight that Mercedes as much as I want to fight anyone else," he explained.
"I don't see Lewis Hamilton inside the car. The respect I have for Lewis is huge and all drivers have a lot of respect for the guy who has seven world titles – it's incredible – but you never think about who is inside the car, you always try to beat him."
Follow us on Twitter @Planet_F1, like our Facebook page and join us on Instagram!
Source: Read Full Article