Convoluted NASCAR Clash at L.A. Coliseum Qualifying Format Features Heat Races, Last Chance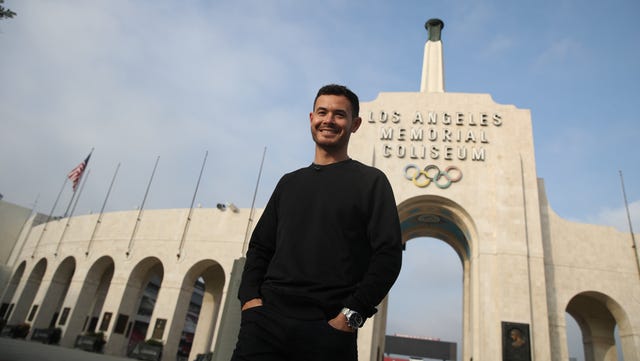 Pay attention. The 2022 NASCAR season is kicking off with a new race and a qualifying format that might just take a second or third read for casual fans.
NASCAR on Tuesday released its qualifying format for the 2022 season-opening Busch Light Clash at the Coliseum scheduled for the Los Angeles Memorial Coliseum in February. The format to set the 23-car field will feature single-vehicle qualifying, four heat races, a pair of last-chance qualifying races and a provisional spot awarded to the driver highest in the final 2021 points standings who failed to transfer to the main race.
The two-day event is Feb. 5-6.
Here's NASCAR's plan (and don't worry NASCAR students, none of this will be on the test):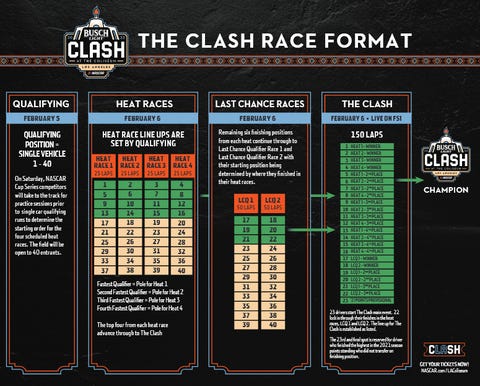 "There has already been an enormous amount of buzz around next year's Busch Light Clash at the Coliseum, and we feel that this race format and the accompanying programming throughout the entire weekend will only build on that already established momentum," said Ben Kennedy, NASCAR senior vice president of strategy and innovation. "The unprecedented nature of this event, coupled with the fact that our sport will be in the spotlight in the middle of downtown Los Angeles, makes this a can't miss event when we get our 2022 season underway next February."
"I've had the chance to drive on the track through iRacing and make some laps in the NextGen car at Bowman-Gray on a similar layout, and there's no doubt that this race is going to be awesome," said Clint Bowyer, longtime former NASCAR Cup Series driver and current FOX Sports analyst. "The different qualifying events and format for the Clash are only going to add to what will be an unforgettable weekend. This is definitely a race you're not going to want to miss."
Source: Read Full Article