More banked turns in 2021 after Zandvoort success
Ross Brawn has confirmed drivers can look forward to more banked corners in the Saudi Arabian and Abu Dhabi Grands Prix this year.
Banking was a feature of Zandvoort's return to the Formula 1 schedule, with different lines available to optimise lap time or create overtaking opportunities – especially at Turn 3.
Along with explaining the reasoning behind banking being incorporated into the revamped Zandvoort circuit for the first Dutch Grand Prix since 1985, F1's motorsports managing director said it will not be the last time the concept is seen this year.
"We've introduced [banking] in Saudi," said Brawn, referring to a specially-constructed facility which will stage the Middle Eastern country's first Formula 1 grand prix, during the F1 Nation podcast.
"Although Saudi is, to all intents and purposes, a street circuit that will be utilising the Corniche in Jeddah, there is quite a lot of unique circuit being built to tie it all together and a lovely banked corner at the end of the circuit which looks pretty impressive.
"And Abu Dhabi…the last third, or half, of the circuit has all been modified for this year, and that will have some gently banked corners – although nothing quite as severe as Turn 3 [at Zandvoort]!
"We had some off-camber corners in Abu Dhabi which I think were done with good intent but the drivers never really enjoyed them, so we've corrected that and put in some gentle banking.
"It always helps to pick up the speed and also seems to give different options as to how you take those corners, which is great."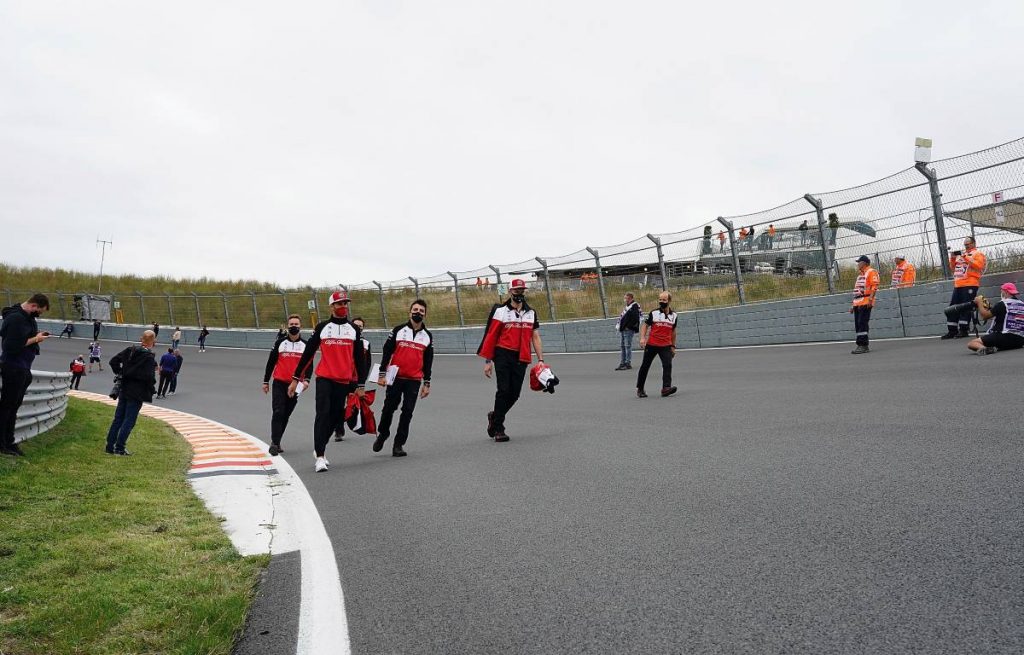 Check all the latest 2021 teamwear via the official Formula 1 store
Regarding the Zandvoort banking, Brawn confirmed it had initially been former FIA race director Charlie Whiting, who sadly died in 2019, that proposed it.
"Charlie was the first to suggest we put banking in to make the last corner flat-out and effectively extend the length of the straight," said Brawn.
"Once we got that thought in place and started to work on things, we realised we could actually make some really good features, not only there but Turn 3 and some other areas.
"So Tarzan, which is the first corner at the end of the straight, was always banked and had some contour already, so it was following the theme of that and we are really chuffed because it worked remarkably well.
"And the great thing was the drivers loved it. They were full of praise, they enjoyed it and when you get a strong buzz from the drivers, it's infectious."
Source: Read Full Article