Mercedes open to testing in Bahrain again
Mercedes trackside engineering director Andrew Shovlin would not mind returning to Bahrain for future pre-season tests.
When the Australian Grand Prix was pushed back to November, making the Bahrain Grand Prix the 2021 season-opener, the decision was made to switch pre-season testing from the Circuit de Barcelona-Catalunya to Bahrain.
Of course, that instantly meant a big change in the conditions to expect, and there was even a sandstorm to deal with during the three-day Bahrain test.
Asked if the switch from Barcelona to Bahrain made any difference, James Vowles, motorsport strategy director at Mercedes, said in their testing debrief: "Yes. Barcelona generally in winter is quite cold in the mornings.
"We've gone there before and had below zero and the track sometimes gets above 20 degrees during the day, but those are low numbers compared to how we are normally racing.
"The layout is all fundamentally different but in Bahrain obviously you get incredibly warm conditions, probably on the warmer side of what you would see in the season and you transition into night as well.
"From a strategic perspective, the degradation is quite a bit higher in Bahrain and that just means when you try to compare two cars in different situations or even with just a lap of tyre difference between them, there is quite an offset in performance.
"Bahrain also has a lot more straight content, so a little bit more power difference in terms of speed and lap time if teams are going up and down on modes. It makes it a little bit more difficult, I think, to track it down in Bahrain."
Shovlin added: "Bahrain is hard on the rear tyres, so it's good for working on degradation. Barcelona in winter really knocks out the front left. In those cooler conditions it's very tough on the front left.
"So you don't have that to contend with and I think one of the other relevant points is Bahrain is the first race, so we are testing at the circuit we will be racing on 10 days later, whereas Barcelona actually comes a few months later."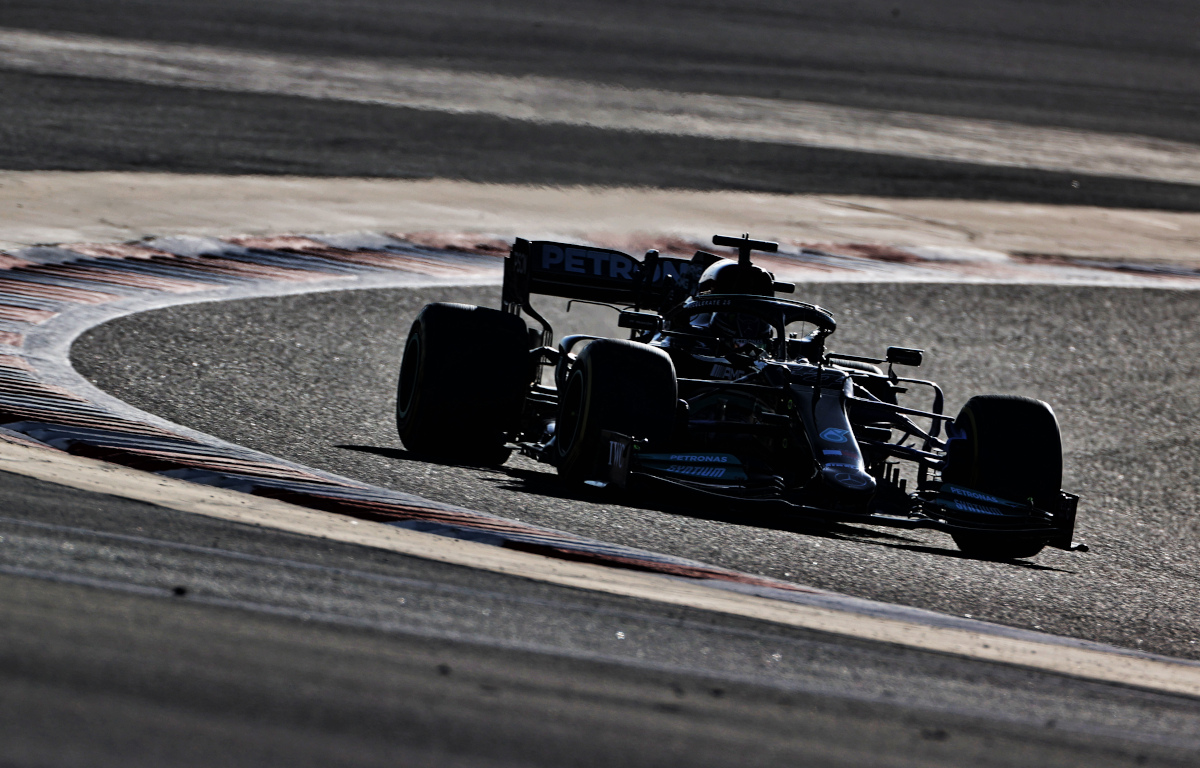 Check out all the latest Mercedes merchandise via the official Formula 1 store
All in all, Shovlin would be open to Formula 1 returning to Bahrain for pre-season testing in the future.
"It's useful preparation. It's nice not having to worry about whether it will rain or not, which tends to cause a bit of havoc with your plans," he explained.
"But yeah, it is good to go there, a bit windy but I'd quite like to go back again next year for testing."
Follow us on Twitter @Planet_F1, like our Facebook page and join us on Instagram!
Source: Read Full Article