Max Verstappen: 'The math is simple, finish P1 and Lewis won't come close'
Max Verstappen says the numbers are "very simple" in this year's title race – finish P1 and Lewis Hamilton will not "come close" to taking the title.
Verstappen has been the in-form driver this season, the Red Bull racer taking nine of 18 wins.
But with Hamilton often not far behind, P2 in six of Verstappen's wins while winning five grands prix himself, the gap between the two is just 21 points.
With four races to go and 104 points still in play, there are still several more chapters to be written before this story ends.
Verstappen says he knows what he needs to do to ensure it is a favourable outcome for himself and Red Bull.
"It's been a great season with many pole positions and many grand prix victories, but the only real winner is the one who is on top at the end of the season," he told NOS.
"The math is very simple. If I always finish at the front, Lewis Hamilton will not come close.
"Winning as many races as possible and being consistent makes your life a lot easier. That was the case in karts 12 years ago and it is no different now."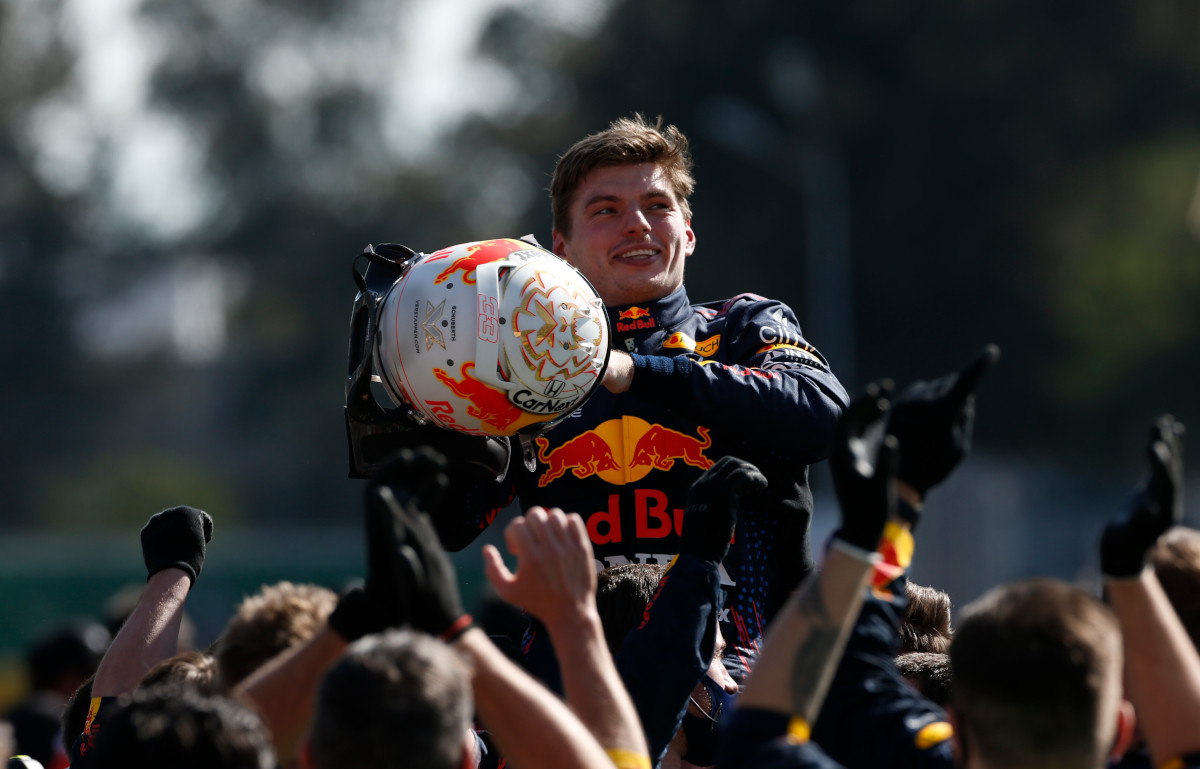 The 24-year-old has full confidence in Red Bull's ability to get the job done.
"The team has already been World Champion four times," he said. "They know what it takes.
"If the car is good enough in the next month, it will happen."
Momentum is with Verstappen at present, the Dutchman having outscored Hamilton in the last three races to swing from a two-point deficit to a 21-point lead.
But with the lead in the title race having changed hands six times, it is by no means a done deal.
There has been talk of mounting pressure on Verstappen's shoulders in the run-in to the season finale, most of that coming from Hamilton.
Verstappen again scoffed at that, saying he is really enjoying himself this season.
"When I started at Toro Rosso in 2015, I knew there was no way to win," he explained.
"Formula 1 has always been like that. Most teams have no chance for victory. That's why I enjoy this year even more.
"I can't complain about it, my performance and my team.
"It's my best F1 season. Not my easiest – I notice everyone is watching me even more. They try to make a story out of everything, but I focus on my task – to accelerate."
PlanetF1 Verdict
Source: Read Full Article