Max Verstappen 'doesn't care' about British bias, says his father Jos
Max Verstappen "doesn't care" about any bias against him from the British press who "often look for something that is not there".
At least that's according to his father, Jos Verstappen.
Somewhere in the midst of the Red Bull versus Mercedes battle for this year's World title, the press have been drawn into it.
Red Bull team boss Christian Horner recently made his opinion of former F1 driver turned pundit Damon Hill very clear.
He told the Telegraph of the Sky commentator: "We've got a British driver going for a record-breaking World Championship, and Damon obviously has never been a fan of Max."
He added that "sometimes impartiality does get lost."
It is not the first time this season that the British media has been criticised by a driver with Fernando Alonso saying he often felt that the F1 is a "British environment".
He added: "The teams are British, most of the journalists and media attention, TV crews, everyone comes from the UK.
"Understandably, there is a little bit of preference on the guy from your country that can be competitive and keep winning.
"It is what I felt when I was racing and it seems I was the bad guy in Formula 1 when I was trying to fight against, normally, British guys.
"When I saw the Silverstone thing [the collision involving Verstappen and Hamilton] or when I see Verstappen get some questions etcetera, I understand his position, for sure."
Jos says he feels the exact same when it comes to his son and how he is treated.
"That's how I experience it, yes," he told Dutch newspaper De Limburger.
"The English flock to Lewis en masse and try to make a story out of everything. They often look for something that is not there.
"We've always been very open to the British press, but when you see things taken out of context a few times, you think, never mind.
"Fernando Alonso recently pointed out that Formula 1 is very British oriented and the press plays a major role in this. He has experienced this himself in the past.
"Max doesn't care, though. He draws his own plan."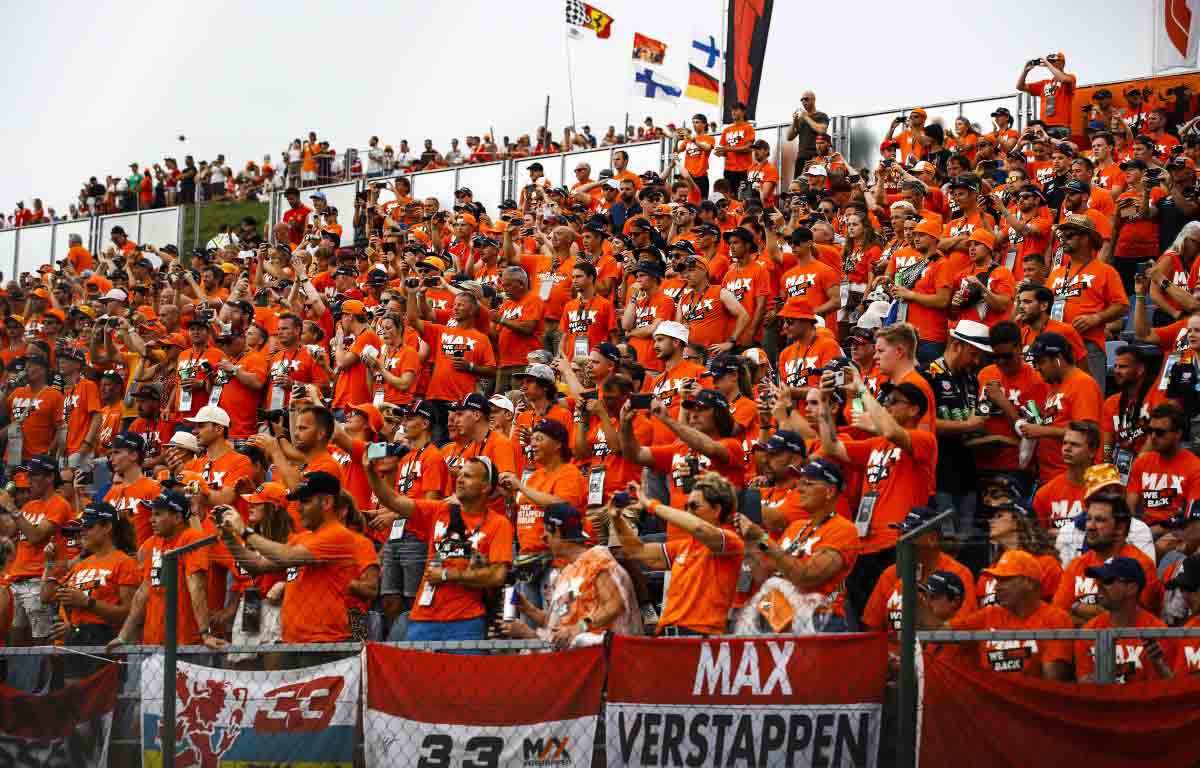 But, as Horner also pointed out, "if you talk to the Dutch then Max can walk on water".
The Dutchman has massive support from his orange army, who attend many of the European grands prix to cheer him on.
Asked why he felt his son's impact was 'so big', Jos replied: "I think it's mainly because Max is pure. He is himself, not made.
"He doesn't always come across as sympathetic, but you know what you get from Max."
Max can wrap up the World title at this weekend's Saudi Arabian Grand Prix, he just needs to out-score Hamilton by 18 points.
If not, the title race will go down to the final race of the season in Abu Dhabi.
Source: Read Full Article