'Magical' debut run for Marcus Armstrong with Ferrari | F1 News by PlanetF1
Marcus Armstrong says his first-ever run in a Formula 1 car, and a Ferrari at that, was "unforgettable" as he put in the laps at the Fiorano circuit.
The New Zealander was one of three drivers in action for Ferrari with the Scuderia giving its stable, including its young drivers, a run a 2018 SF71H in the build up to the new season.
Taking place at the team's private track in chilly conditions, which included a few snow flakes, Armstrong became the second-ever New Zealander to drive a Ferrari F1 car, after Chris Amon, who raced for the team from 1967 to 1969.
Ferrari did not release any details of the testing, keeping the numbers private.
"Obviously this was a special day in my life and it went exactly as I would have expected. That didn't mean I enjoyed it any the less!" said Armstrong.
"Being at the wheel of a Formula 1 car for the first time is always something magical and when the car is a Ferrari, then it's really unforgettable.
"People always say it's the braking that is the most impressive aspect and that was the case, but also the aerodynamic downforce, the speed in the corners, the steering, the power and the perfect gear changes are all on a different planet compared to the other racing categories.
"I'd like to thank Ferrari and the FDA for making this day possible and I can't wait to jump back in a Formula 1 car again in the future."
The Formula 2 driver, who bagged two podium results in 2020, will continue in the series this season, racing for the DAMS team.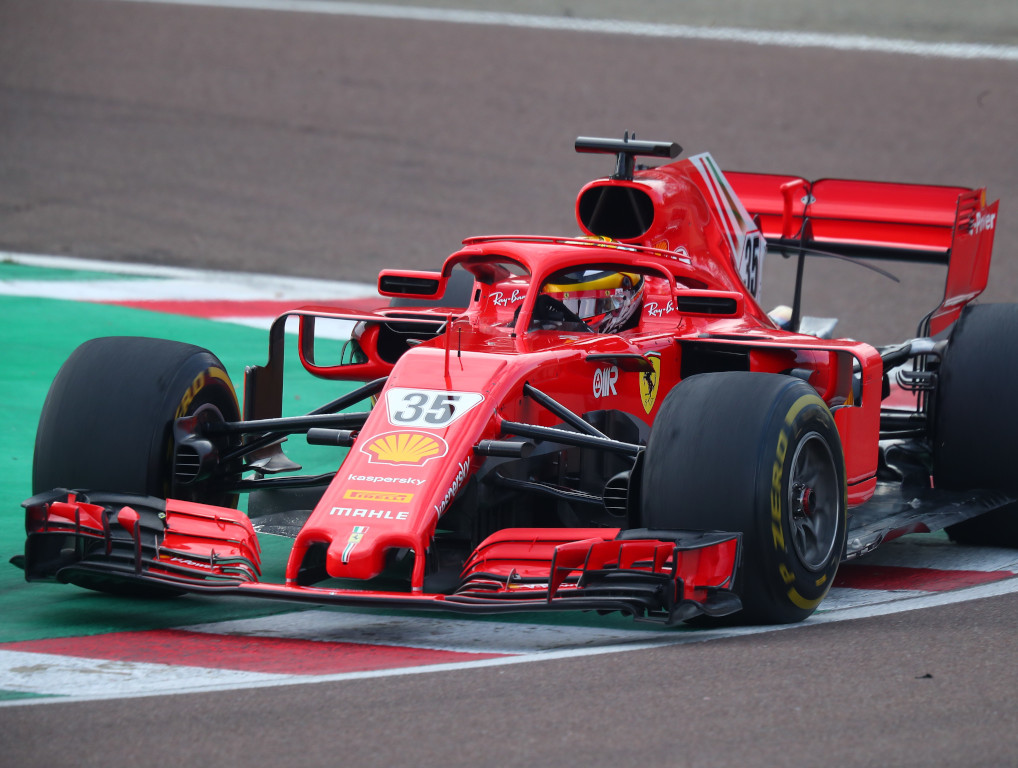 Check out the new 2021 collection on the official Formula 1 store!
He wasn't the only youngster in action with Ferrari also giving a run to Giuliano Alesi and Robert Shwartzman.
For the latter it wasn't the first time that he had been in action for Ferrari, covering laps in the post-season Abu Dhabi test.
Shwartzman was briefly linked to the Ferrari-powered Haas team for a 2021 race-seat but will instead remain with Prema in the Formula 2 championship.
He said: "Driving a Ferrari Formula 1 car is always a privilege and I must admit that I was beginning to miss that feeling: today, along with the team, we worked on a programme aimed at improving my ability to provide feedback to the engineers and I hope I did a good job of doing what I was asked.
"As for myself, this was the best possible way to get back to driving in the new year. I soon felt comfortable in the car and with the team as it's not even been a month since the last time and the feeling was good for all the laps I did.
"Now it's time for me to focus on the Formula 2 championship with the Prema team, but I hope that I'll get another opportunity to sit in a Ferrari again as soon as possible.""
Source: Read Full Article