Lewis Hamilton's History-Making F1 Turkish Grand Prix in Pictures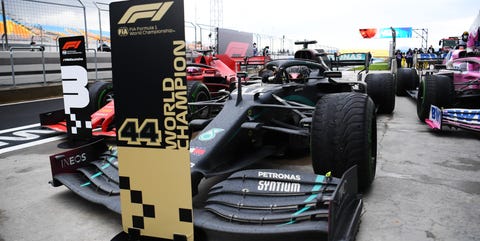 Lewis Hamilton and Mercedes made a little, make that a lot, of Formula 1 history at Istanbul Park in Istanbul, Turkey, on Nov 15.
All Hamilton did was win his fourth race in a row, 10th in the last 14, 94th in his career, and clinch his record-tying seventh F1 Drivers' Championship. Not a bad day at the office.
Here's what it looked like in Turkey on a history Sunday in racing: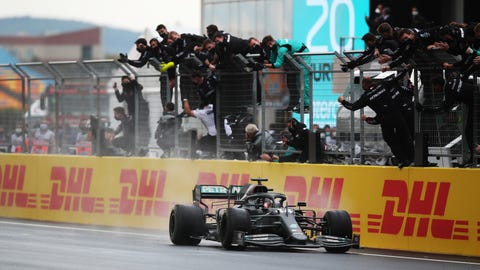 Hamilton comes down the main straight to the checkered flag on Sunday.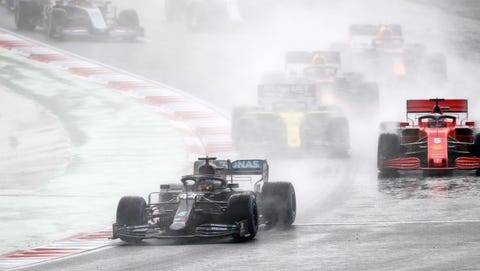 Hamilton started sixth and had to work his way through traffic early.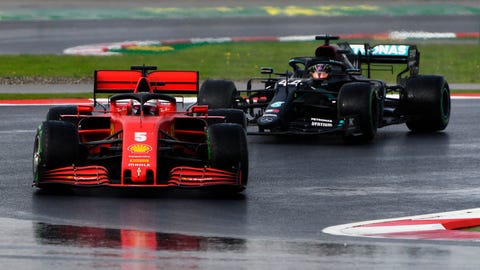 Hamilton had to battle the elements and even Sebastian Vettel for a time on Sunday at Istanbul Park.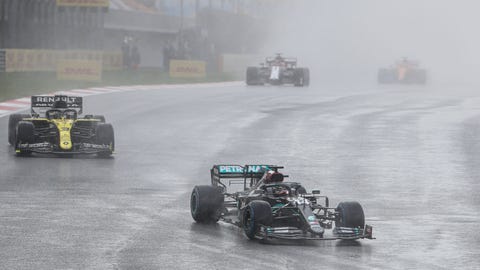 Sunday's race in Istanbul started in wet conditions on a resurfaced Istanbul Park circuit.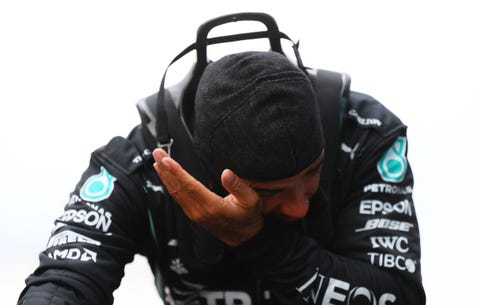 Hamilton's latest milestone brought out the emotions on Sunday.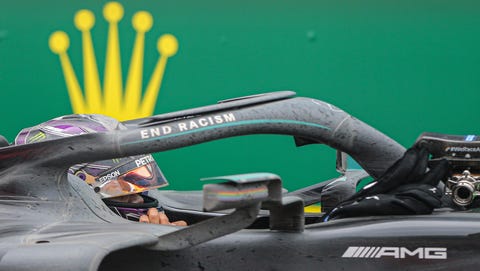 Lewis Hamilton's win in Turkey gave him a share of the all-time F1 championships record.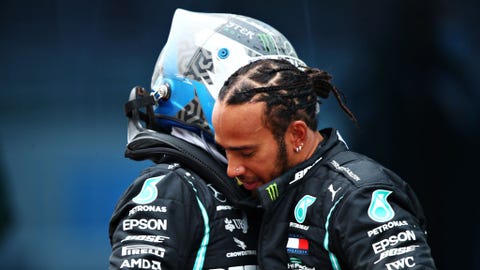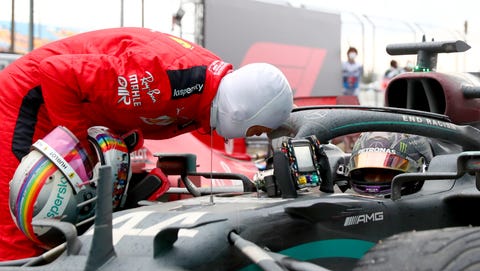 Four-time F1 champion Sebastian Vettel, left, is the first to come over and congratulate Hamilton after the F1 Turkish Grand Prix.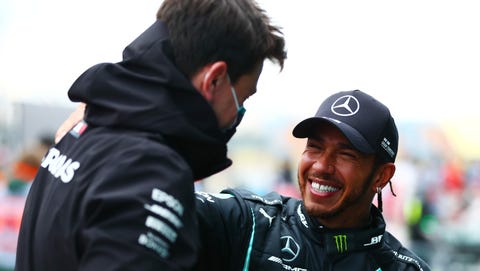 Hamilton, right, shares the spotlight with team principal Toto Wolff.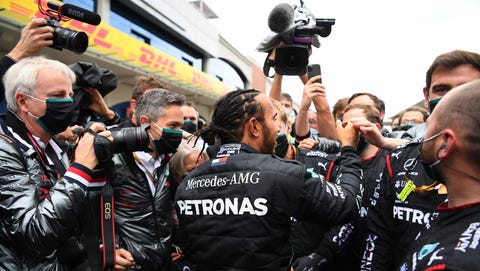 Everyone, it seems, wants a piece of the champion.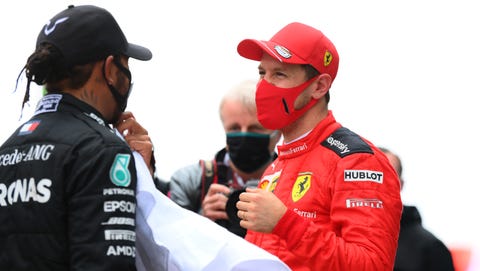 Lewis Hamilton and Sebastian Vettel, right, have combined for 11 of the last 12 F1 championships.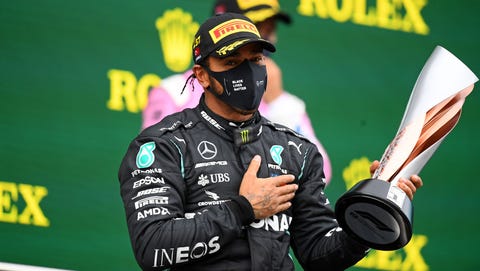 Hamilton delivered the goods in Istanbul and got few things to take home in the process.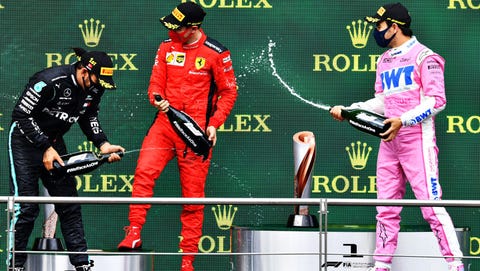 Lewis Hamilton, left, celebrates on the podium with Sebastian Vettel, center, and Sergio Perez.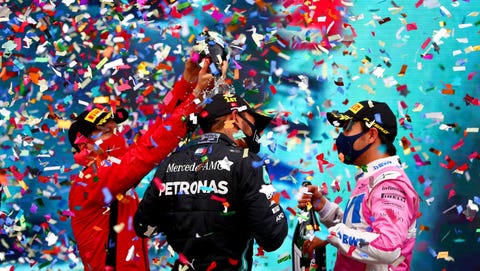 F1 Turkish GP organizers broke out the confetti on the victory podium on Sunday.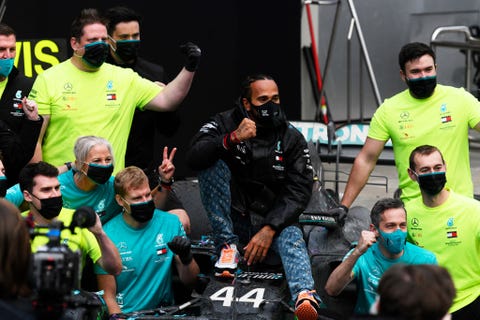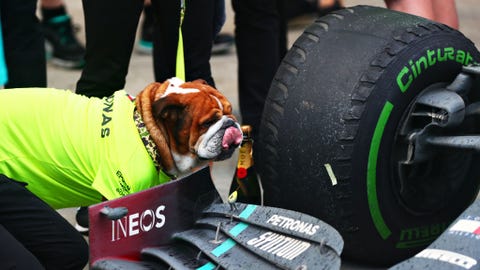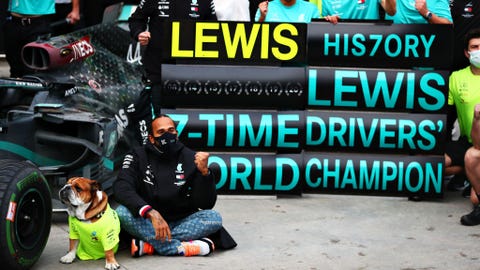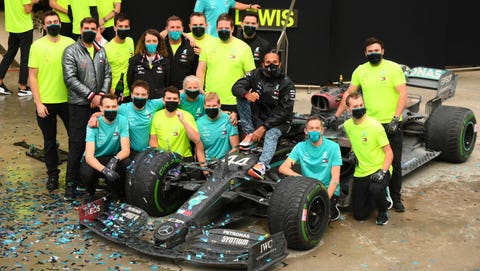 Lewis Hamilton and the Mercedes crew bask in the aftermath of a history-making day in Istanbul.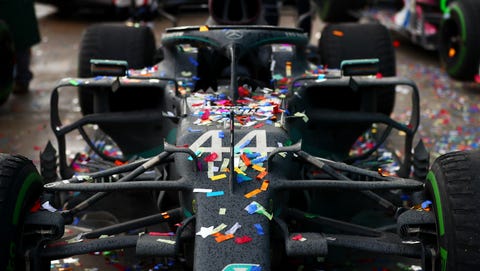 The No. 44 Mercedes after a little partying in Turkey.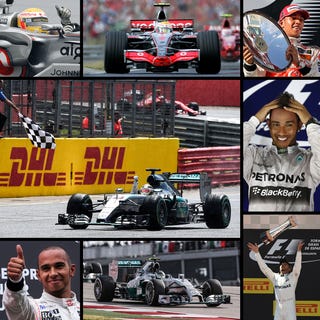 Source: Read Full Article