Lewis Hamilton: Saudi traffic issues heading towards 'danger zone'
Lewis Hamilton believes traffic in Jeddah is "Monaco-esque", but the extra closing speed on other cars is taking things towards a "danger zone". 
The high-speed, narrow Jeddah Corniche Circuit was used for the first time on Friday and Hamilton went fastest in both free practice sessions, but traffic proved to be a worry throughout the field.
A significant portion of the corners are taken blind in Saudi Arabia, so drivers will most likely be unable to see slow cars in front of them until the last minute, which is set to be debated in the drivers' briefing on Friday night, to try and find a solution.
The seven-time World Champion hopes to see this ironed out, but enjoyed the overall experience of driving around what will become Formula 1's second-fastest circuit, behind Monza.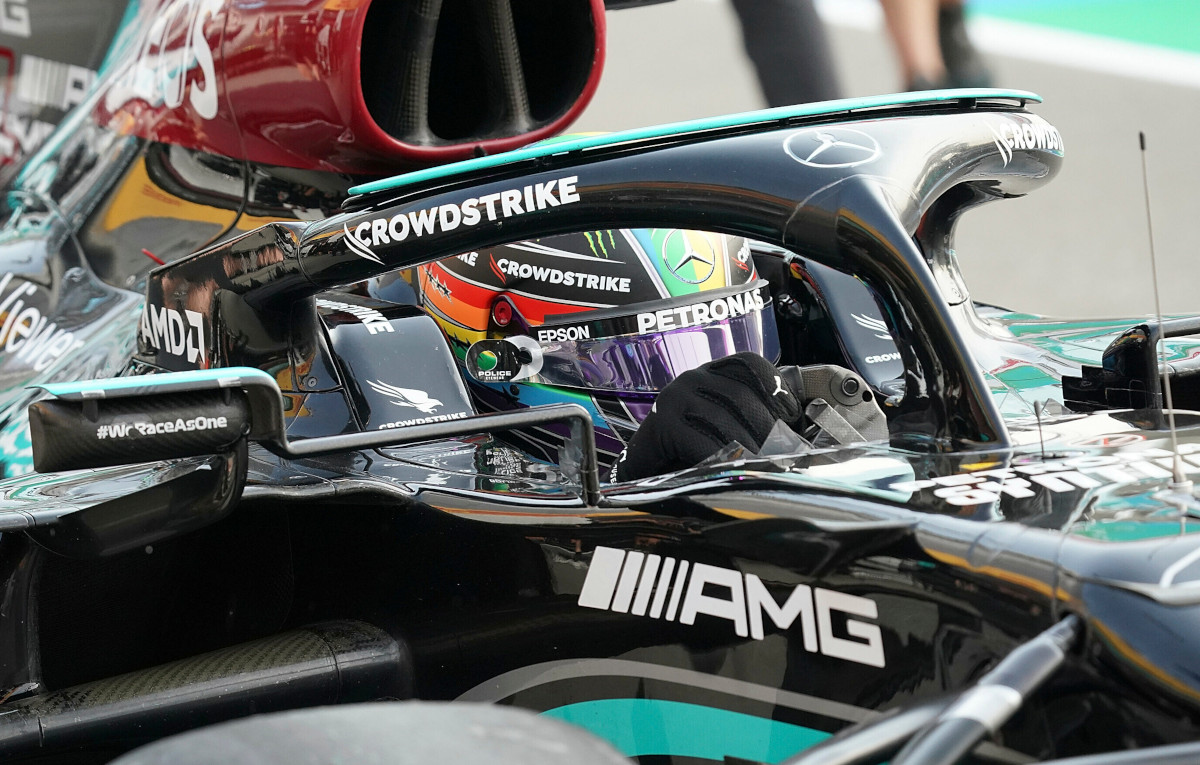 "Rapid. Unbelievably quick, it really is incredibly fast – and a lot of grip as well. If you can get the rhythm, it's beautiful to drive," Hamilton said about the circuit on Sky F1 after FP2.
But getting through traffic was a concern throughout the session, with Hamilton complaining about having to slow down to avoid another car at Turn 10, and going deep going full-throttle past a queue of three other cars heading into the final turn.
"Yeah, that's definitely a lot worse than a lot of the places we go to; Monaco-esque," he added. "The closing distance, speed on other cars is definitely getting to a bit of a danger zone."
The grip on the newly-constructed track had been a question mark heading into the weekend, with the building only being finished in Jeddah this week.
Hamilton said there was no issue on that, though, and he was able to get to work from the off on Friday.
"It wasn't really that dusty in the first [practice]. It looked like there was dust, but the grip's felt the same pretty much in both sessions.
"What I noticed straight away is that the grip is very, very high from the moment we went out.
"I don't know if we were much quicker or not in this session. Our long-run pace was kind of similar, but otherwise decent.
"We tried a couple of different things with the setup. We're not rapid on a single lap, I would say, compared to the others, but the long-run pace seemed like it was not too bad, so who knows what's going on.
"I'm generally happy. We made some changes between sessions, and I'm unsure which one I want to stay with but we'll study through it tonight and work with the guys back at the factory to try and make sure we come with the correct setup for tomorrow."
Source: Read Full Article