Lawrence Stroll aware Aston Martin success will take time
Aston Martin team owner Lawrence Stroll is well aware that Formula 1 success is not going to arrive "overnight".
The Canadian billionaire first became involved with the team after purchasing the bankrupt Force India outfit, rebranding them to Racing Point.
But when he bought in to luxury car manufacturer Aston Martin, Stroll used that opportunity to bring the iconic name back to the Formula 1 grid for 2021.
Ultimately the aim is to take Aston Martin to title glory in Formula 1, but Stroll is prepared for a lengthy process to get there.
"Like my track record in pretty much every other business I own, the aim is to win," he told Autocar.
"In this case, winning in Formula 1 obviously means winning World Championships, and ultimately that's what we're striving for; that's what I'm striving for.
"We all know very well that success in Formula 1, or in any other business for that matter, doesn't come overnight. It takes years to put the right people, the right tools and the right processes in place.
"But we're building and investing in our team with the ambition of moving up the grid year by year, and our ultimate ambition is to win World Championships."
Asked for the timescale on these title goals, Stroll said: "We're not really compromising on anything. F1, like any other business, I don't think you could realistically plan on winning before four or five years.
"We're currently in a good place."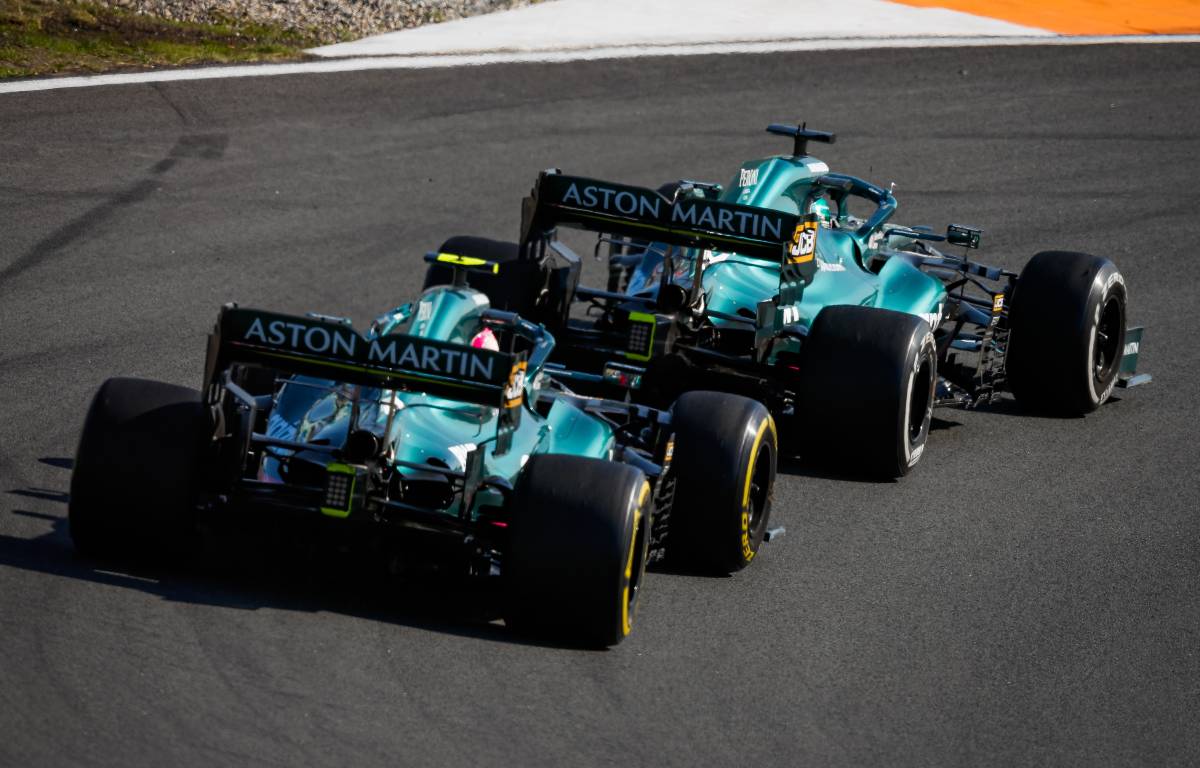 Deck yourself out in Aston Martin green via the official Formula 1 store
Under Stroll, Aston Martin have been expanding their workforce, including several key appointments such as ex-Honda man Mark White as their new operations director and Alfa Romeo's Luca Furbatto as engineering director.
Red Bull duo Andrew Alessi and Dan Fallows will follow, assuming the positions of head of technical operations and technical director respectively.
Work is now underway on a brand new factory at Aston Martin's Silverstone base to house the larger team.
"We're hiring brilliant new senior engineering and technical talent all the time, and the result will be a technical engineering depth in the company equal to, if not better than, any F1 team," Stroll explained.
"We announce almost weekly the hiring of new senior technical and engineering talent.
"We currently have approximately 500 employees. When I took over Force India [in 2018], we had around 400. It's not just quantity, it's quality. In the near term, we plan to push that number to approximately 800.
"To find a home for these 800 people, we've recently gone into the ground at Silverstone for our new factory that will be open in about 20 months. It will be over 200,000sq ft, built to purpose."
Those staff will combine their efforts into the pursuit of a title-winning car and team for their drivers, and Stroll said he is happy with the current partnership of four-time World Champion Sebastian Vettel and Lance Stroll.
"We have a perfect driver line-up, a blend of Championship-winning experience in Sebastian and the raw, young talent, as Lance keeps demonstrating," Stroll stated.
Source: Read Full Article