Lando Norris made his engineer 'extremely nervous'
With his two violations at the chicane in Monaco used up early on, Lando Norris left his engineer very nervous for the rest of the race.
There is little margin for error around the Monaco circuit, but still there were a few places where the FIA still monitored track limits.
One of them was the Nouvelle Chicane, where a new rule dictated that drivers would get a warning if they cut it. The third violation would result in a five-second time penalty.
Norris quite early in the race was shown the black and white flag for missing the chicane twice, and so his race engineer Will Joseph was feeling the tension.
"There's a new rule for this weekend [that] if you missed the chicane you get a warning," Norris told reporters in Monte Carlo.
"I think by about Lap 7 I had used both my opportunities to go off the track which… made my engineer Will extremely nervous.
"So not an ideal start to the race, especially because I knew there were many more laps to go and the final stint, when you can be pushing more, if I made one more mistake and went off I would have a five-second penalty and [Sergio] Perez would be ahead of me.
"So I guess I was pushing a bit and doing a lot of fuel-saving at certain times and just slightly misjudged it, missed the apex and I got my warning."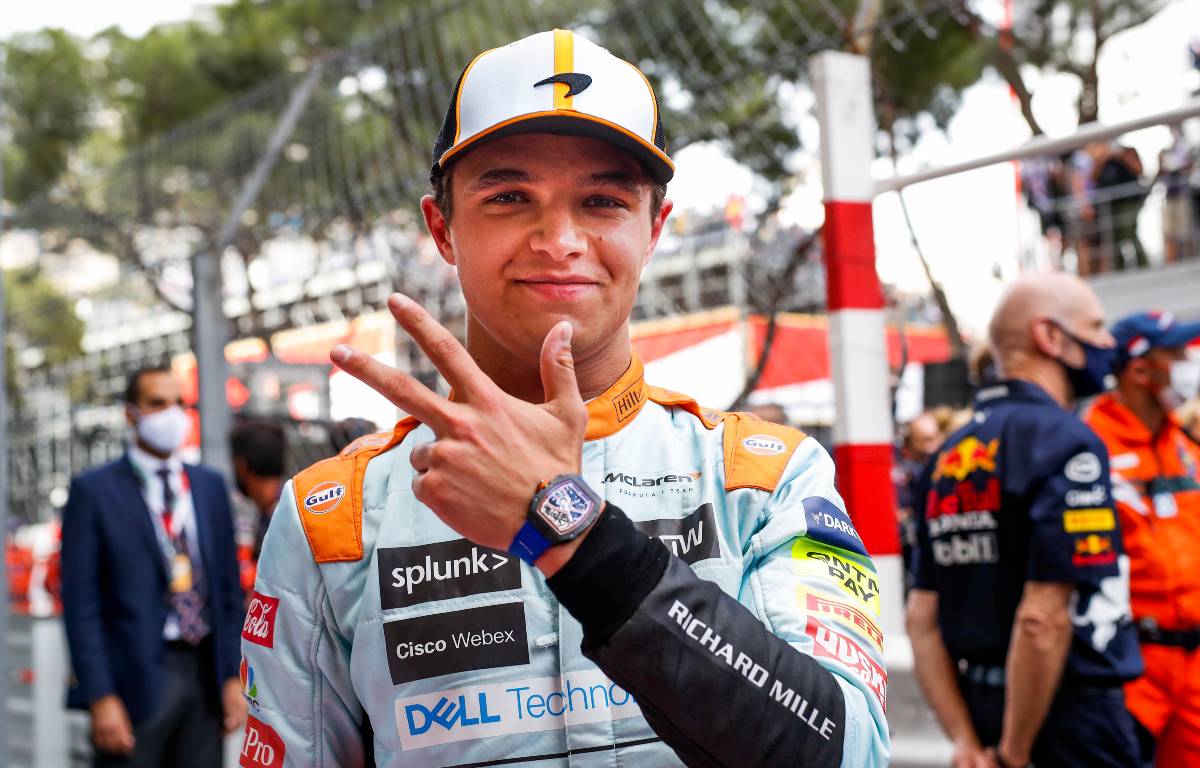 Get the Lando Norris look with the official Formula 1 store
Perez was able to use the overcut to clear Lewis Hamilton, Sebastian Vettel and Pierre Gasly, giving him a shot at Norris' podium spot in the final stint of the Monaco GP.
Once Perez latched on to the back of the McLaren, Norris asked for silence on the radio, ultimately going on to secure P3 and his second trip to the podium of 2021.
"In the end I was telling Will to be quiet, because sometimes you just want to focus on what you need to be doing, just driving around the streets of Monaco and you just want to be in your zone, in that way of just driving round, missing the barriers, just feeling confident and not having to think of any other things," Norris continued.
"So, when he's telling me there's a guy 20 seconds ahead, it's not something I cared too much about and I just wanted to concentrate on driving. Simple as that."
Follow us on Twitter @Planet_F1, like our Facebook page and join us on Instagram!
Source: Read Full Article