Lando Norris: Ferrari/McLaren P3 battle helped both teams
Lando Norris believes both McLaren and Ferrari are better prepared for future title battles after their 2021 scrap.
With Red Bull and Mercedes established at the top of the Formula 1 pecking order, McLaren and Ferrari are each on a mission to return to that conversation for wins and titles.
Their paths crossed in 2021 as both teams battled it out to claim P3 in the Constructors' Championship, with Ferrari prevailing.
But rather than being disappointed after coming out on the losing side, Norris feels his McLaren team can take a lot from the fight with Ferrari into future seasons, when both teams hope further battles will be held at the top of the standings.
And Norris believes the same is true for Ferrari.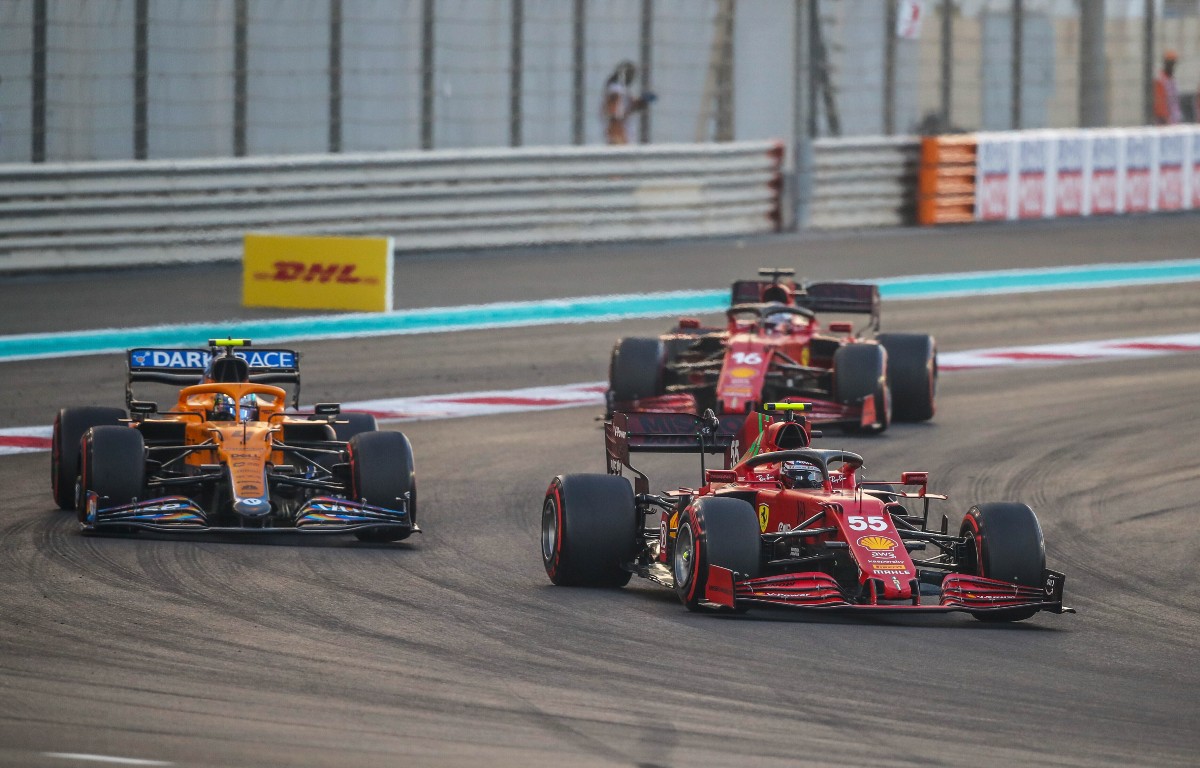 Speaking to Motorsport.com, he said: "I would say this fight helped a bit in that respect.
"Just having that mentality – they keep us on our toes, they make us push, always trying to find that little bit more in the lap times.
"Sometimes it's easy to feel complacent and not think about it, especially if you are third on your own with nobody in front of or behind you.
"There are so many ways to fall into the trap, so I think it's been good for us. Same for them, who haven't had an easy year. I think we've both benefited."
New regulations are on their way for the 2022 campaign, which both Ferrari and McLaren hope will be their ticket out of the midfield.
Ferrari in particular hope to be title contenders again as soon as 2022.
Norris' ambition is that McLaren can at least be in contention for victories more often next season, having been impressed with how his team had closed in on Mercedes and Red Bull in 2021.
Norris finished on the podium four times in 2021, as well as taking pole position in Russia where he led the race until the closing stages, at which point he was caught out by a heavy rain shower.
McLaren did claim a victory, at the Italian Grand Prix where Norris crossed the line P2 behind his team-mate Daniel Ricciardo.
"I would say it's been a difficult season, but I also think it's much better than last year," Norris reflected.
"We are closer to those who fight at the top and the gap to the rest is much wider, apart from Ferrari.
"It's been a very good season, not only in terms of results and points but also in terms of how we have worked together as a team and how we maximised things.
"I think we are in better shape for next year when we will fight them more often. We also hope to be able to do it against those in front, at least a little more often."
Source: Read Full Article