'If Ricciardo is worried, he should give it up' | F1 News by PlanetF1
If Daniel Ricciardo doesn't want to see the dangers of racing in Formula 1, he shouldn't be in the sport says Alan Jones.
Motor racing is a dangerous sport and that was highlighted at the start of Sunday's Bahrain Grand Prix when Romain Grosjean crashed into a guardrail, his Haas bursting into flames.
The driver miraculously escaped with nothing more than burns to his hands and ankle.
While the rest of the field waited for the race to be restarted, replays of the crash were repeatedly broadcast.
Ricciardo called it disgusting and insensitive.
"I want to express my disgust and disappointment with F1," he told Ziggo Sport after the race.
"The way the incident of Grosjean was broadcast over and over, the replays, it was completely disrespectful and inconsiderate for his family, for all our families, watching.
"We are going to [be going] racing again in an hour and every time we look at the TV it is a ball of fire and his car is cut in half.
"We can see that tomorrow. We don't need to see that today."
He added: "For me, it was entertainment and they are playing with all our emotions and I thought it was pretty disgusting."
However, former F1 driver Jones feels if Ricciardo is affected by watching such incidents, then perhaps it is time to "give" up on Formula 1.
"Without flossing over it, it's a dangerous sport," Foxsports reports the Aussie as having told World Wide of Sports.
"We've got poor old Daniel Ricciardo raving on about how insensitive and stupid it was to show the replays.
"We all like to see a good shunt as long as nobody gets hurt. But the game they're in, it's a possibility.
"That possibility is getting less and less, for sure. The safety has come on in leaps and bounds.
"But it's still an unsafe sport, and Daniel's going on about the replays before the race restarts.
"If he's not aware that something like that could happen, he should give it up."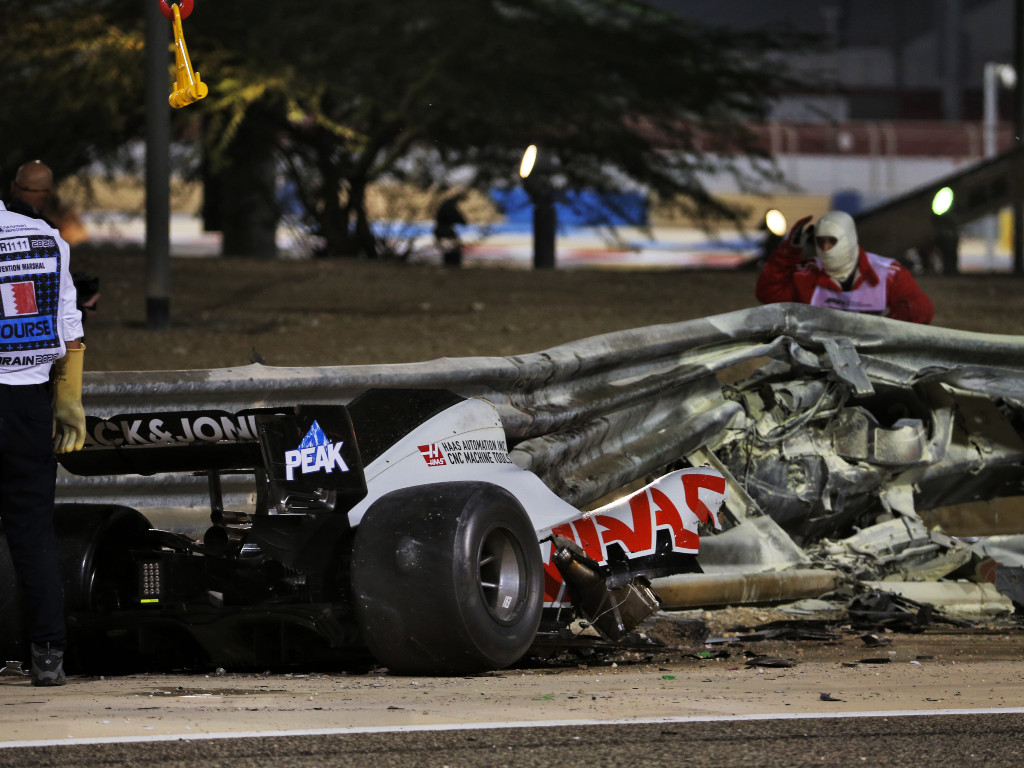 Get your hands on the official Renault 2020 collection via the Formula 1 store
Haas team boss Guenther Steiner says the fact that Grosjean walked away from his crash needed to be broadcast as it not only showed fans the dangers the drivers face but also reassured his family that he was relatively unscathed.
"You can have two opinions here," he told Autosport. "But my opinion is if it ended lucky, and nothing bad happened, why not show it to make sure people understand?
"Yeah it was bad, but everybody is OK. That was how to deal with it.
"We wanted to get the news out as soon as possible to the people, Romain is OK, just because it's difficult to contact family, friends, people who know us, people of the team.
"If we sent one message via TV and something like this, it's much more powerful."
Source: Read Full Article