George Russell in 'amazing position' to be able to battle Lewis Hamilton
George Russell cannot wait to test himself against Lewis Hamilton in equal cars next season, relishing the opportunity to battle who he feels is the best Formula 1 driver ever.
Russell was announced as Hamilton's new team-mate back in September, with the Williams driver facing a new challenge of testing himself against the man who is statistically the sport's most successful driver.
The former GP3 and F2 champion is relishing the opportunity of being on the other side of the garage to Hamilton, though, rather than seeing it as a daunting prospect next year.
"The biggest challenge next year will be going directly up against the greatest driver of all time," Russell said to the PA news agency.
"But I am in such an amazing position because I can learn from Lewis and test myself against the best. Who wouldn't want to be in that position?
"To be honest, it almost takes the pressure off. He is a proven great, but I believe in myself, I have high expectations and I have an amazing opportunity to show the world what I can do.
"And that is why I am so relaxed because I am going to a place where I couldn't have wished for a better environment ahead of my fourth year in Formula 1."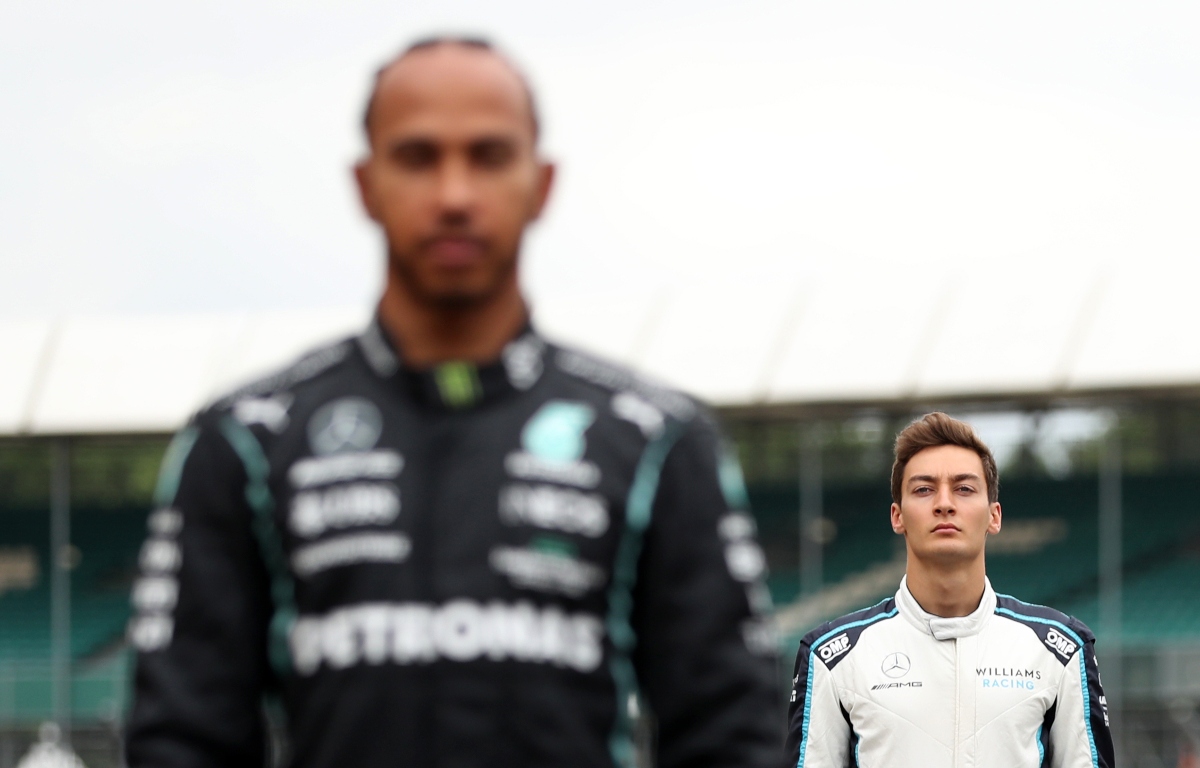 Russell has been promised equal status at Mercedes next season in his fight against Hamilton, so the chance is there for him to compete with the seven-time World Champion without team orders.
The 23-year-old has made no secret of his own aspirations to become a title winner himself in Formula 1, but he insists he is taking things one step at a time, rather than expecting himself to win the World Championship in 2022.
He's opting to take a route of steady improvement as he makes the transition to a new team next year, but that does not mean he is allowing himself to get off the hook easily.
"I have such high expectations upon myself and this is another step in the journey," Russell added. "There are only 20 seats in Formula 1, and it is very easy to go from zero to hero and the opposite.
"I didn't sit down and suddenly think to myself: 'That's it, I am going to be World Champion next year', because I don't want to get carried away.
"I want to be a World Champion, that is absolutely clear, but I am going out there to work on the process of achieving that and not waking up every morning and just thinking it will happen.
"I know if I eat the best food, sleep the best way, put the work in the simulator, work at the gym, work with my engineers, don't do anything silly, and prepare the best as I can, then that will give me the best possible shot of what I want to achieve."
Source: Read Full Article