Gallery: Rain Wins the Day, Max Verstappen Handed Victory at F1 Belgian Grand Prix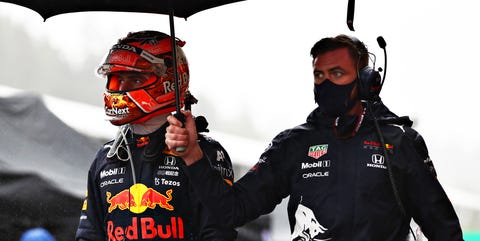 There was no race, but Max Verstappen was still a winner at the F1 Belgian Grand Prix at Spa-Francorchamps on Sunday.
The field was only able to complete three laps in the rain behind the Safety Car. By rule, a minimum of two laps needed to be completed for drivers to be awarded half points. Two of the three laps came 3, hours, 17 minutes after a rain delay as officials tried in vain to get this one in.
Rain, however, was constant and visibility was deemed to be too poor to race.
Verstappen, the pole sitter, was awarded the victory. George Russell of Williams parlayed his best career qualifying effort into a second-place finish. Points leader Lewis Hamilton completed the podium.
In terms of the championship, Verstappen's 12.5 points, coupled with Hamilton's 7.5 points closed the overall season gap to just three points.
Russell, racing in his 50th Formula 1 race, scored his first podium.
Officially, the three laps behind the Safety Car made the race the shortest race in F1 history.
F1 Belgian Grand Prix Results
1, Max Verstappen, Red Bull
2, George Russell, Williams
3, Lewis Hamilton, Mercedes
4, Daniel Ricciardo, McLaren
5, Sebastian Vettel, Aston Martin
6, Pierre Gasly, AlphaTauri
7, Esteban Ocon, Alpine
8, Charles Leclerc, Ferrari
9, Nicholas Latifi, Williams
10, Carlos Sainz, Ferrari
11, Fernando Alonso, Alpine
12, Valtteri Bottas, Mercedes
13, Antonio Giovinazzi, Alfa Romeo
14, Lando Norris, McLaren
15, Yuki Tsunoda, AlphaTauri
16, Mick Schumacher, Haas
17, Nikita Mazepin, Haas
18, Lance Stroll, Aston Martin
19, Kimi Raikkonen, Alfa Romeo
20, Sergio Perez, Red Bull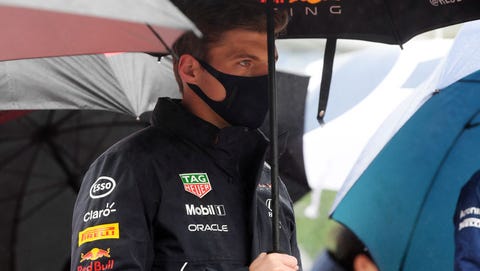 Pole sitter Max Verstappen waits out the rain at Spa-Francorchamps on Sunday.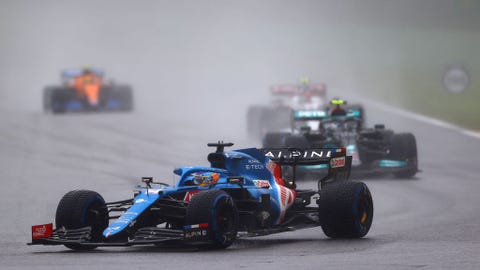 Fernando Alonso takes part in the formation lap before the race was red flagged.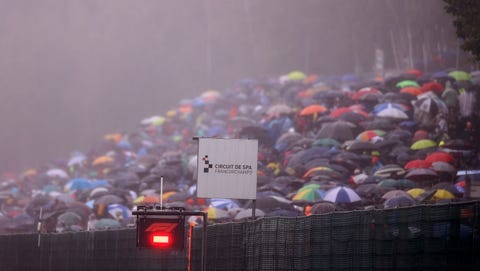 Fans wait out the rain at Spa-Francorchamps in Belgium on Sunday.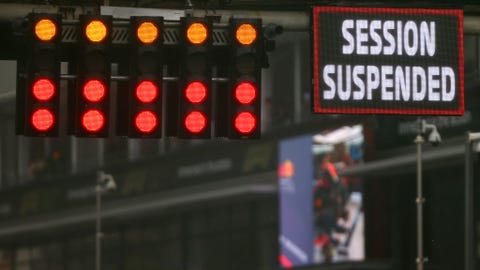 The F1 Belgian Grand Prix never got beyond a formation lap and one parade lap at Spa.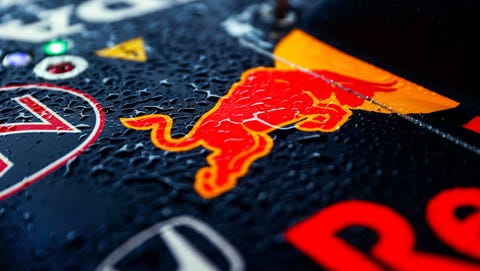 Max Verstappen's Red Bull spent Sunday in a steady rain.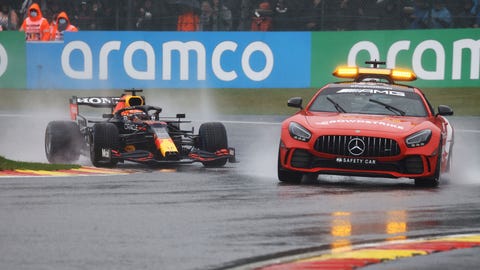 Max Verstappen trails the Safety Car at Spa during the formation lap.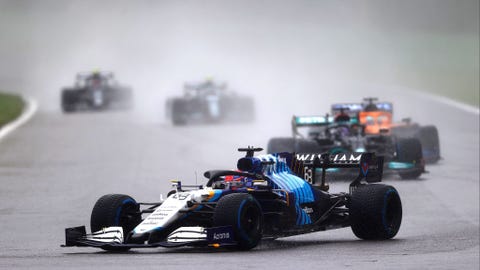 George Russell qualified a career-best second for Williams.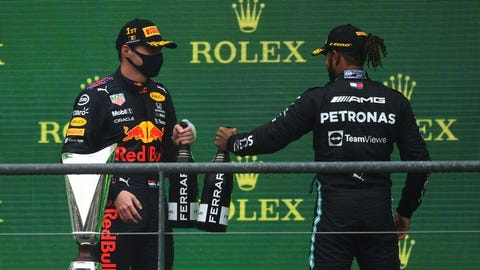 Max Verstappen, left, closed the gap to just three points in the championship to Lewis Hamilton, left.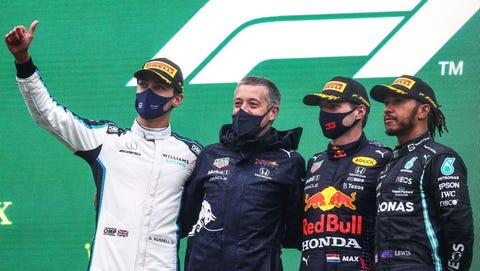 George Russell, left, celebrates his first podium. He earned the podium with a second-place qualifying effort on Saturday.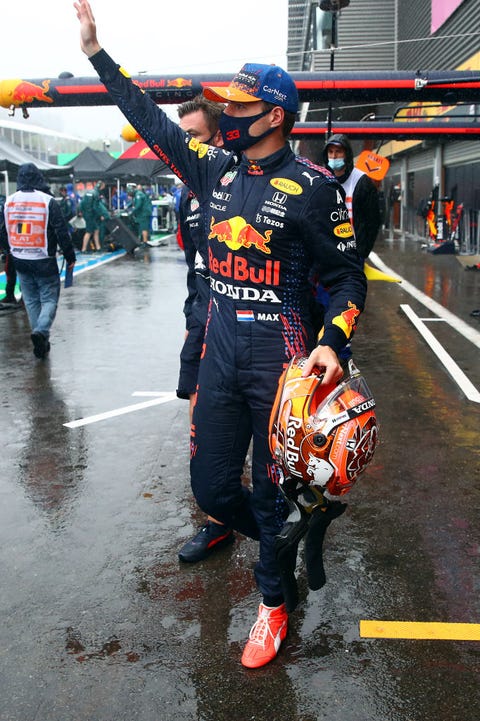 The win was the easiest and shortest of Max Verstappen's career. The win was the 16th for Verstappen in Formula 1.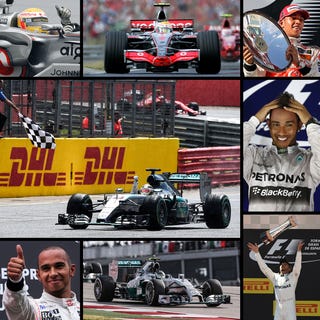 Source: Read Full Article