Ferrari duo Charles Leclerc and Carlos Sainz quizzed about possible disputes
Neither Charles Leclerc nor Carlos Sainz foresee any disputes between the pair of them negatively impacting their 2022 campaigns.
2021 was the first season of this driver duo at Ferrari, Carlos Sainz having made the move from McLaren to become new team-mate to Leclerc.
And it proved to be an inspired decision, with strong performances and a combined four podiums between them pushing Ferrari on to claim P3 in the Constructors' Championship.
But, based on the opening round of 2022 in Bahrain, it seems the stakes will be upped for both drivers this time around.
Rather than working to put Ferrari at the head of the midfield, the chance is now there to take the Scuderia back to the top of the pile, with Leclerc winning the Bahrain GP while Sainz followed across the line in P2.
That of course means that at this early stage, both drivers are in contention for the Drivers' title, which as history has shown us, can lead to a healthy dynamic between team-mates going downhill fast.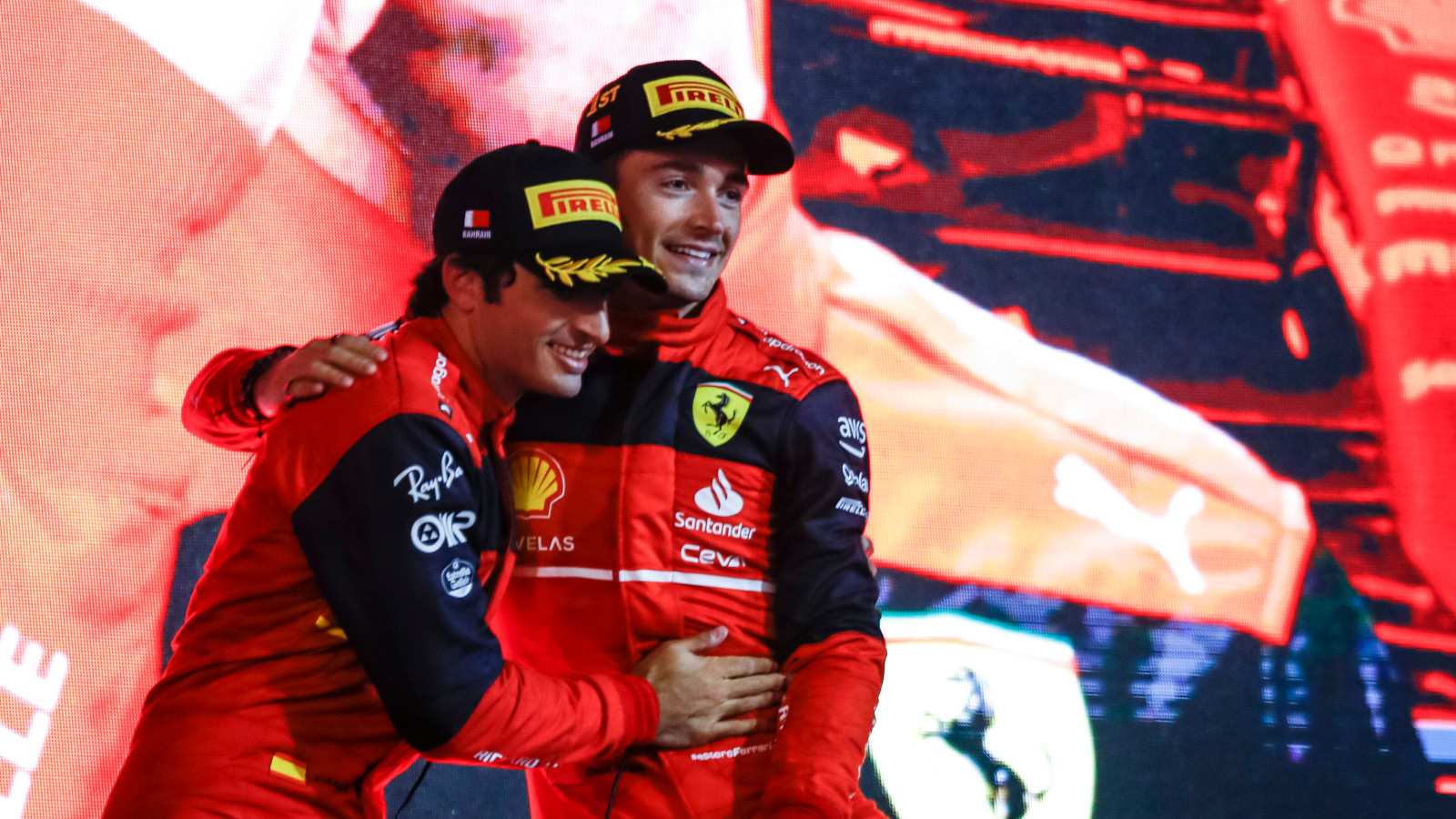 Leclerc though believes it is important for the team that this does not happen and he is confident that it will not.
"I don't think this will be a problem," Leclerc told Sky Italia when asked about the possibility of disputes with Sainz.
"When I wear the helmet I want to beat Carlos as much as he wants to beat me, but on the other hand we are aware that this is a great opportunity for all of us.
"And we can't make any mistakes, a crash this year would cost us even more than it cost last year. We have never had any problems, we have always respected each other and we also have a great relationship off the track."
Sainz acknowledged that the stakes are higher now at Ferrari, as is the pressure, but like his team-mate poured cold water on the idea that this could lead to clashes.
"Let's say it's a nice problem to have," said Sainz.
"Then eventually it will be up to me, Charles and the team to manage that matter, in the same way we have managed things up to now.
"The pressure in these situations is higher, the stakes are higher, but I think we are mature enough and we know what to do."
Additional reporting by Luca Brambilla
Source: Read Full Article