Ferrari considering taking Carlos Sainz engine penalty in France
Carlos Sainz said that Ferrari may introduce a new power unit for the French GP, which would trigger a grid drop.
The Spaniard was closing in on Max Verstappen at the Austrian Grand Prix as he looked to take P2, but that plan went up in smoke at the same time as the PU in his Ferrari did.
So, with Sainz now at his maximum permitted number of Internal Combustion Engines, turbochargers and MGU-Hs in the pool, he is staring down the barrel of a penalty.
A driver drops 10 places on the grid after they take a component beyond the allowed amount for the first time, and Sainz says there is a chance that Ferrari could pull the trigger at Paul Ricard.
Ahead of the race weekend, Sainz, as quoted by the Formula 1 website, said: "It's still under evaluation, we are still looking at all the available options.
"We also need to see a bit how the overtaking is here, how everything comes into play you know with the heat, the tyres and we will take a decision but obviously there is a chance it will happen."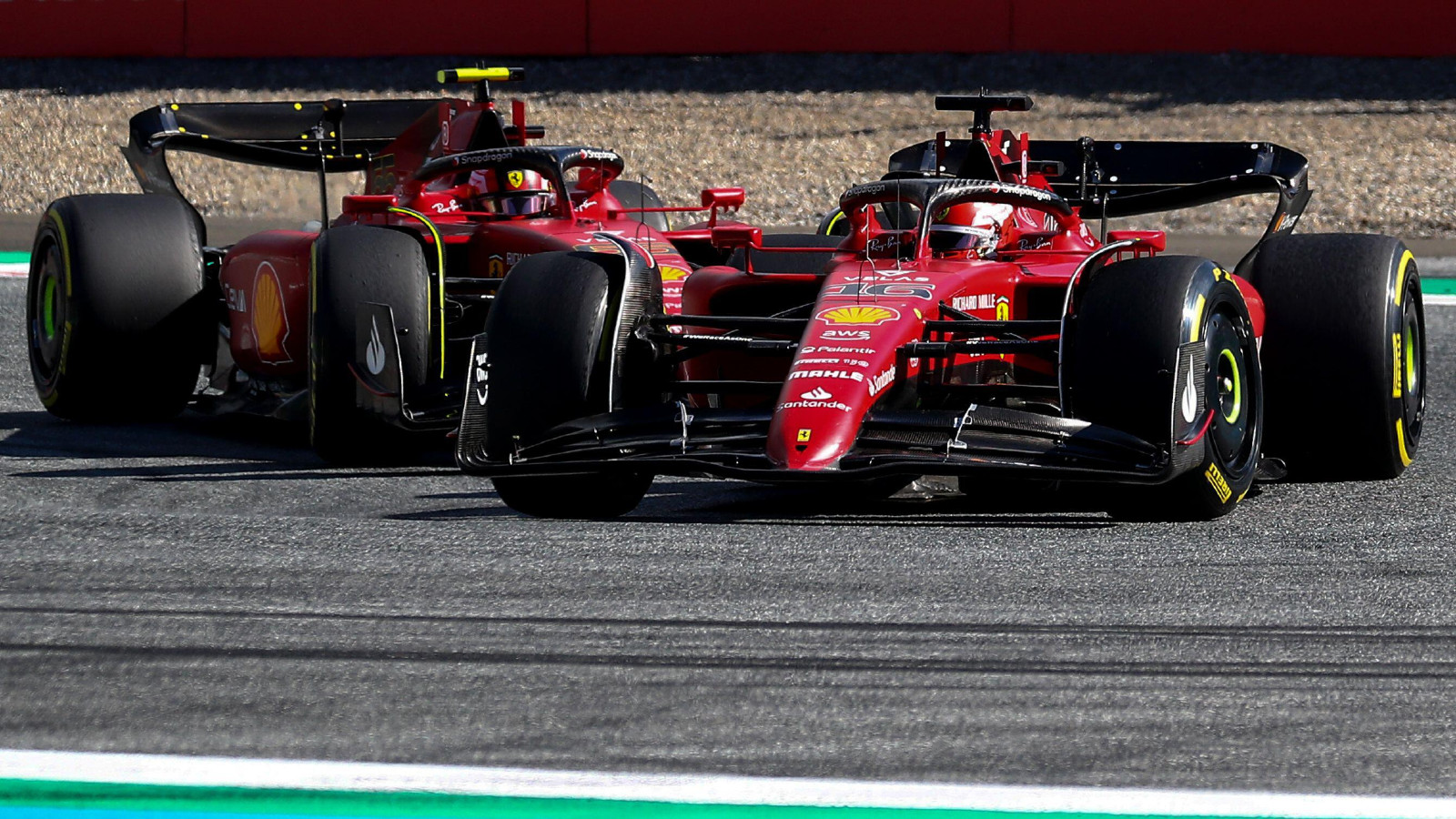 Sainz would not be the first Ferrari driver this season to incur an engine penalty, his team-mate Charles Leclerc already ticked that box back at the Canadian Grand Prix.
Last time out in Austria Leclerc battled a throttle issue rather than anything engine related, but was able to nurse his F1-75 to the chequered flag and return to winning ways.
With that victory, his first since Melbourne back in April, Leclerc cut Verstappen's lead at the top of the Drivers' Championship to 38 points.
Leclerc is confident that Ferrari can be strong again at Paul Ricard, but once again, the key is making full use of their pace, reliability and at times strategy issues having been an Achilles' Heel so far in 2022.
"I've got a much better feeling than the one I had coming into Austria," said Leclerc. "We've had a very positive weekend there and we just need to keep the focus, that level of performance.
"We've been very strong in Austria, we've been very strong for very long now but unfortunately we had quite a bit of problems. But looking ahead I'm confident we can be quick this weekend, it's just about putting everything together with no mistakes."
With temperatures north of 30° Celsius greeting the drivers in France, tyre management will likely be a crucial factor come the race on Sunday.
This was an aspect which Leclerc already was paying close attention to, explaining that it has been a weakness for Ferrari during their past couple of visits to Paul Ricard.
Free Practice then will be spent working on ways to avoid any repeat of these struggles.
"We struggled quite a bit last year and the year before too, but yes, this year, different cars, different conditions," said Leclerc.
"We'll take particular care of the tyres, we'll use these free practices to make sure we don't have the same issue as the last two years, but I'm sure that we will be competitive."
New Ferrari upgrade: a significant upgrade of the Venturi inlet design, now double profile. Increased downforce through more volume in the underframe. The evolved floor is only on Charles's F1-75 so far.
📸 : @formu1a__uno / @GiulyDuchessa https://t.co/VcPTxyjplN pic.twitter.com/GW69JFan7f
— tami. (@Vetteleclerc) July 21, 2022
In addition to the tyre work, Leclerc is also set to trial a new floor on his F1-75 in FP1.
Source: Read Full Article