Fernando Alonso and Esteban Ocon 'looking forward' to Monza sprint
Alpine drivers Fernando Alonso and Esteban Ocon are looking to repeat their sprint success at Monza, and look forward to giving it another go.
Alonso's first lap was one of the main talking points of the first trial of the format at Silverstone, as he jumped up six places from P11 to P5 in the shortened 100km dash to set the grid for Sunday.
Perhaps unsurprisingly, then, the two-time World Champion and first-lap specialist is ready to give the test format another try at the weekend.
"I'm looking forward to this one as well. It's going to be different, probably, because Monza is not that easy to overtake," Alonso said in Alpine's video preview of the race.
"It's going to be another test for the format, and hopefully we can improve for the future as well."
"I think it's going to be good to try again," added Ocon. "We did it in Silverstone and for us, it worked really well.
"Fernando had a mega start, I had a good start, I also gained places. I remember the nerves, they were quite high during that weekend, so it's going to be taking a lot of energy out."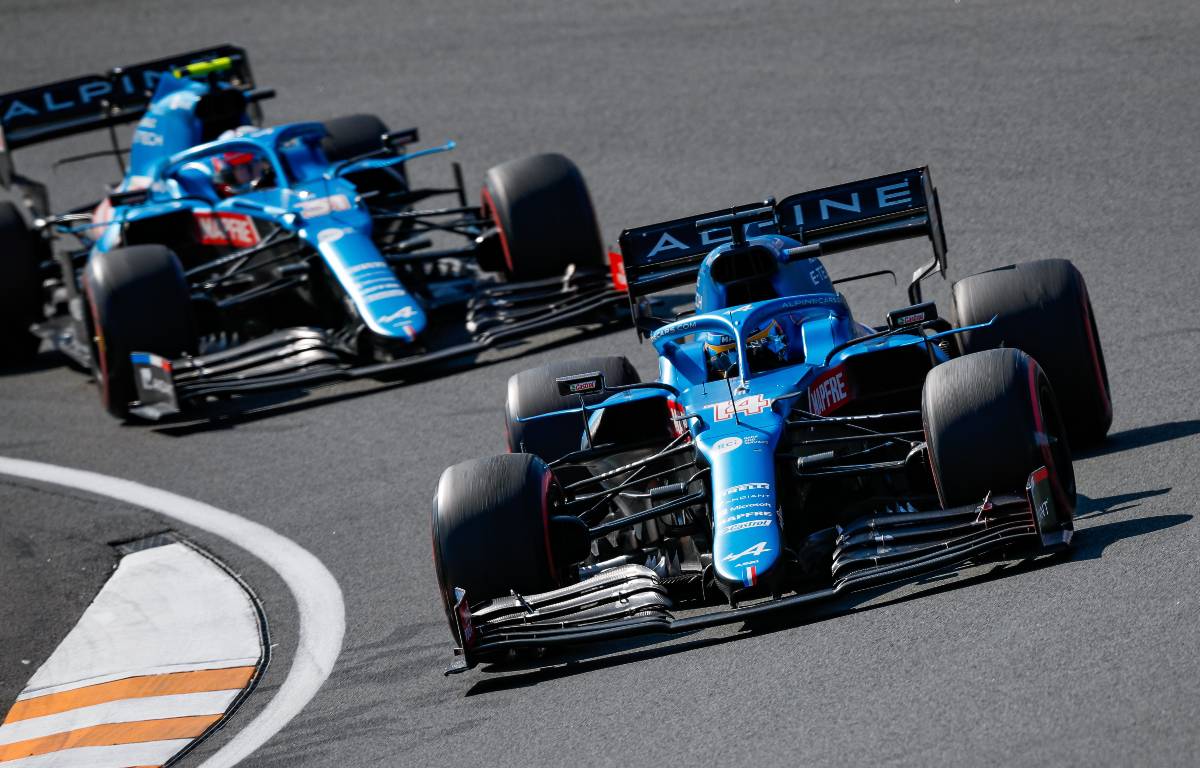 Check out all the latest Fernando Alonso merchandise on the official Formula 1 store
As for the Temple of Speed itself, Formula 1's fastest race will take place at the weekend, and the drivers both said that Monza presents its own unique challenges in terms of how to drive the cars.
"It's good in the slipstreams, the speed. When you are on your own, it's less fun because it doesn't go as fast," Ocon said with a smile. "[But] in the race, it goes crazy fast for sure.
"It's good to go fast, but you need to stop at some point, and braking is not fun when you arrive at this speed and when you are on low downforce. It's a special exercise."
Having been a Ferrari driver for several races at Monza, Alonso knows all about the fans attending the race and, having taken part in many an Italian Grand Prix, he knows exactly what to expect from the track.
"I think what we feel in Monza is the bumps and the air coming in the cockpit," said the Spaniard.
"Visibility changes as well because, at those speeds, everything becomes like narrow and not focused anymore, so it's quite a high adrenaline lap in Monza.
"I like the start. The atmosphere at the start is a little bit different in Monza. That particular moment of the race, I know it's not a corner, but it's special."
If you have any gaps in your knowledge about sprint qualifying, or do not know when the sessions will run, check out our comprehensive guide here.
PlanetF1 verdict
Source: Read Full Article