F1 Schedules Virtual Races With Real F1 Drivers to Replace the Cancelled Real Races
Motorsport is proving just about impossible to stage right now, with quarantine measures, travel restrictions, and even just concern for the safety of drivers, team personnel and fans. With the backdrop of the current global climate, esports has really started to take its chance to shine.
The latest motorsport to step up to the esports plate is F1. With most of the first third of the 2020 F1 calendar now either shelved or completely cancelled — including the Australian Grand Prix and the iconic Monaco Grand Prix — F1's governing bodies are looking to the virtual world.
Starting this weekend, F1 will replace every one of the scheduled Grands Prix with a virtual equivalent. Using the official F1 2019 game, the sport will stage events to cover the Bahrain, Vietnam, Chinese, Dutch, Spanish, and Monaco Grands Prix with live-streamed races. Should the virus pandemic continue to cause event postponements, this calendar may cover further races too.
Each race will see a list of current F1 drivers taking part. Of course not all drivers are available or familiar with the gaming world, so there'll be a number of big names from outside the F1 driver roster too. F1 is yet to announce their identities, but it's a safe bet that it will include F1 Esports stars and well-known racing game streaming personalities.
Although the hosts will present the event from the Gfinity Esports Arena, the drivers will all connect remotely. In order to iron out the range of skills, the F1 Esports Virtual Grand Prix series will use equal machinery and fixed setups. Driver aids will be available, including optional anti-lock braking and traction control, and vehicle damage will be turned down.
The first event, starting at 2000 UTC on March 22, will be a 50% length version of the Bahrain Grand Prix. F1 will broadcast is across its official channels, with the 90-minute show scheduled to include a qualifying session. The format for other races may differ, not least because some of 2020's tracks are not available in F1 2019 and other events may substitute for them.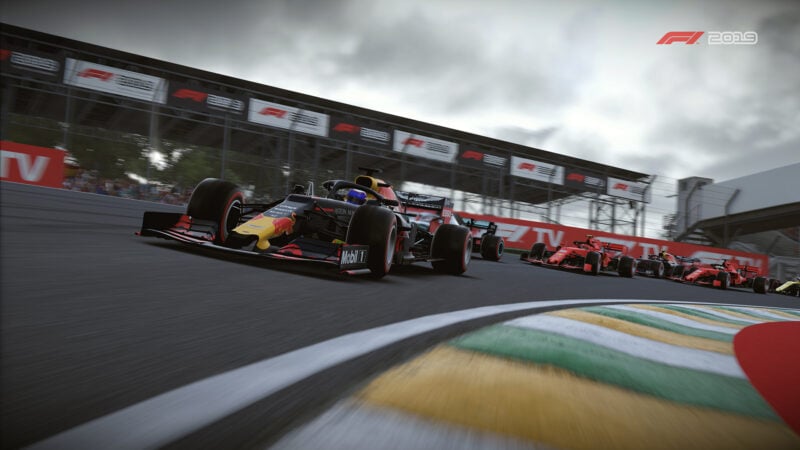 Julian Tan, head of digital business initiatives and esports at Formula One, said:
"We are very pleased to be able to bring some light relief in the form of the F1 Esports Virtual GP, in these unpredictable times, as we hope to entertain fans missing the regular sporting action. With every major sports league in the world unable to compete, it is a great time to highlight the benefits of esports and the incredible skill that's on show."
The F1 Esports Virtual Grand Prix series won't fully replace the real thing however. F1 is very careful to note that no championship points are on offer for the results of the series…
Source: Read Full Article