Every McLaren F1 Winning Driver Since 1968, From Bruce McLaren to Jenson Button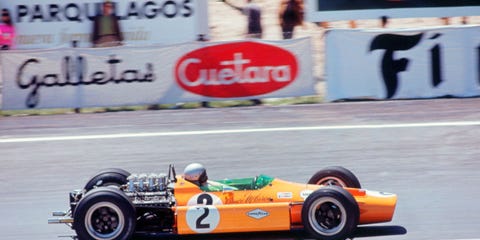 Nearly four decades ago, McLaren was the dominant Formula 1 team, winning six F1 Constructors' Championships between 1984 and 1991.
Add in championships in 1974 and 1998, and McLaren sits third all-time in F1 Constructors' Championships with eight. Only Ferrari (16) and once-mighty Williams (nine) have more. Mercedes, with seven, is on the brink of tying McLaren as early as 2021.
Here's a look at the 19 drivers who have found the top step of the podium for McLaren. The list includes past driver champions Emerson Fittipaldi, James Hunt, Niki Lauda, Alain Prost, Ayrton Senna, Mika Haikken and Lewis Hamilton.
McLaren fans, however, know that it's been a while since the team has tasted the Champagne from the top step of the podium. The's last Constructors' Championship in Formula 1 came in 1998 and it's last race win came from Jenson Button in the Brazilian Grand Prix on the final race of the 2012 season, nearly a decade ago.
Here's a look the 19 drivers who have won for McLaren on the Formula 1 circuit: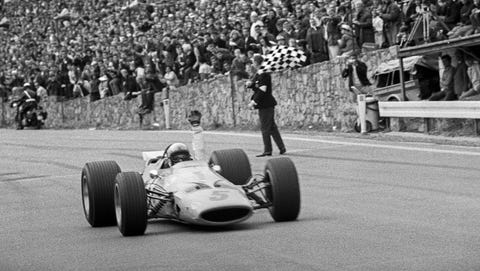 It's only fitting that team founder Bruce McLaren scored McLaren's first Formula 1 victory in a McLaren-Ford at Spa-Francorchamps. In the race, McLaren came from the sixth starting spot to take the checkered flag with a then race-record average speed of 236.797 km (147.76 mph). The win was Bruce McLaren's third of four in his F1 career, but it was his first and only for the team that bears his name.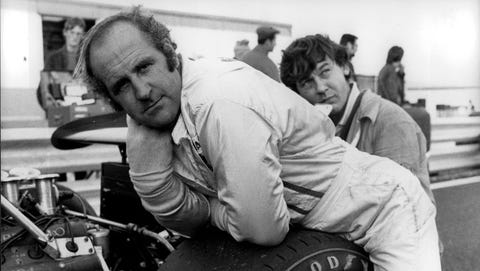 Denny Hulme was the star of the McLaren stable in its early years in Formula 1. He won six races for the team from 1968 through 1974, including wins at Monza and Mont-Tremblant in Quebec in his first year with the team in 1968.
In all, Hulme won eight times in F1. His was win was in 1974 for McLaren at Argentna's Autodromo Oscar Alfredo Galvez in the opening race of the 1974 season.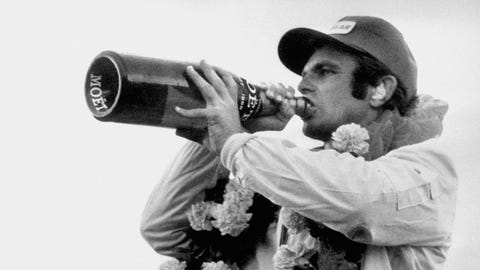 Peter Revson won two races in his F1 career that included 30 races between 1964 and 1974. His only two wins in the series came in 1973 for McLaren. That year, he won at Silverstone (pictured) and at Canadian Tire Motorsports Park in Bowmanville, Ontario, Canada.
Revson was killed in 1974 at the age of 35 during a test session ahead of the South African Grand Prix when his car suffered a suspension failure, crashed into a steel barrier and burst into flames.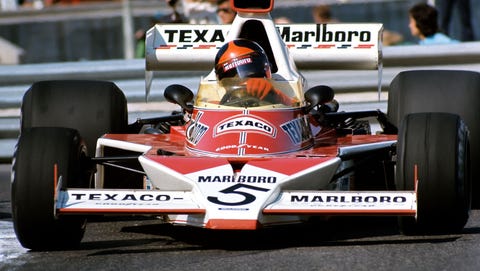 Emerson Fittipaldi, the 1974 Formula 1 champion, won 14 races in his Formula 1 career, and five of those wins came with McLaren. His 1974 championship season included wins at Interlagos, Nivelles-Baulers in Belgium and at MoSport in Canada. The next year, Fittipaldi won at Argentina and Silverstone. The Silverstone win would prove to be his last F1 victory.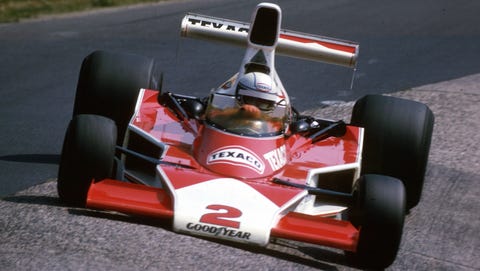 Jochen Mass's lone victory in 105 Formula 1 starts was barely a footnote on what was one of F1's most tragic days. The race was the only F1 race in which a woman (Lella Lombardi) would score a point. It was also a race that was stopped just 29 laps into a scheduled 75-lap event after Rolf Stommelen's car crashed into and over a barrier. Four fans were killed.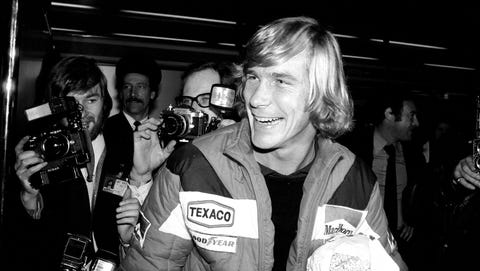 James Hunt was on top of the Formula 1 world after winning six races and the F1 championship for McLaren in 1976. Hunt's first win for McLaren, at the Spanish Grand Prix, was filled with controversy. The car was originally disqualified for being 1.8 cm too wide, but the win was later reinstated on appeal.
Hunt's championship was also aided when Niki Lauda crashed at the Nurburgring and was forced to miss two races that season because of his injuries. The 1976 season is the backdrop to the 2013 motion picture, Rush.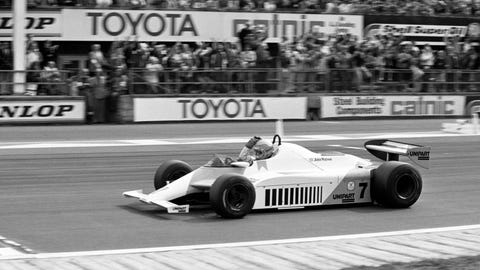 John Watson won five times in 152 F1 starts between 1973 and 1985. Four of those victories came during his time with McLaren, including wins at Silverstone in 1981 (pictured), in 1982 at both Circuit Zolder in Belgium and on the streets of downtown Detroit, and he won in 1983 at Long Beach.
Watson's victory at Silverstone was not only the first for McLaren in three years, it was the first on record in Formula 1 for a carbon fiber composite monocoque F1 car.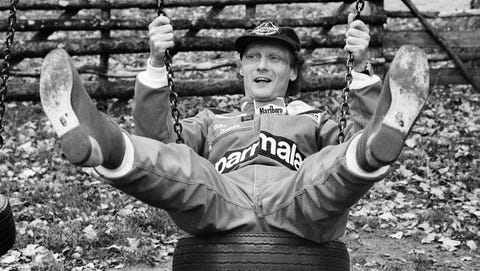 Niki Lauda, who retired for the first time after the 1979, returned for a final four-year run with McLaren in 1982. Lauda won in just his third race for McLaren, at Long Beach, and went on to win eight times between 1982 and 1985.
Lauda's five wins in 1984 helped him to his third and final F1 championship. It was the first F1 Drivers' Championship for McLaren since James Hunt in 1976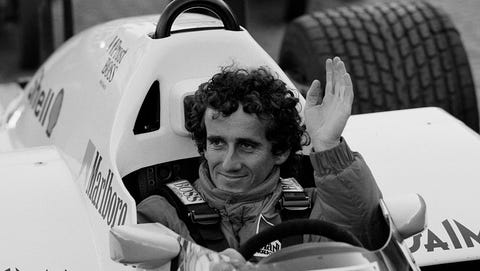 The No. 2 winner at McLaren, Alain Prost won 30 races with the team from 1984 through 1989. Included in the run were championships in 1985, 1986 and 1999.
Prost, who won 51 times in his career, won a career-high seven times in both 1984 and 1988 with McLaren. Both of those seasons, he finished second in the championship to teammates—Niki Lauda in 1984 and Ayrton Senna in 1988.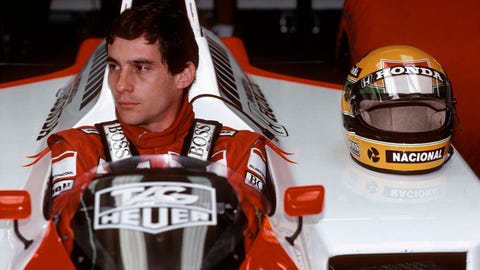 Ayrton Senna is an easy No. 1 on this list. The three-time F1 champion leads all McLaren drivers with 35 victories.
After posting two wins and finishing third in the Formula Drivers' Championship for Lotus in 1987, Senna moved to McLaren, where he dominated the series. He won eight times and finished on the podium 11 times in 16 races in 1988.
He continued his success with six wins in both 1989 and 1990, seven in 1991, three in 1992 and five in 1993. His championships came in 1988, '90 and '91.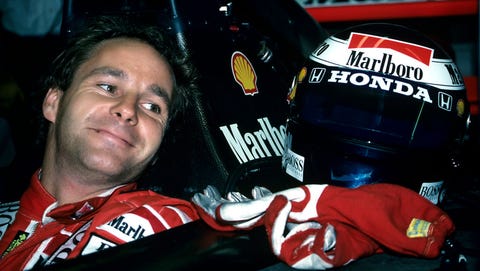 Gerhard Berger won 10 races in his Formula 1 career, including three with McLaren. Berger won at Suzuka in 1991 and at Montreal and Adelaide in '92.
Berger's first win for McLaren in Japan came with Senna and Berger running 1-2 well ahead of the field. Senna let teammate Berger pass on the final lap as a nod to a teammate that helped him win a third championship.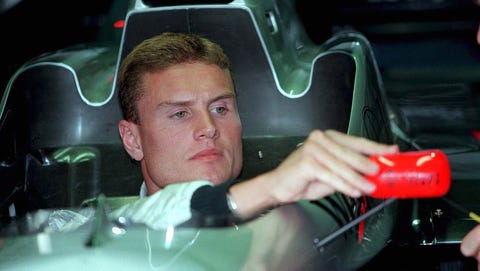 Fifth on the McLaren all-time wins list is David Coulthard, who never finished outside the top-10 in final F1 Drivers' Standings during his time with McLaren.
Coulthard's biggest season in terms of wins was 2000, when he won at Silverstone, Monte Carlo and Magny Cours. In terms of the championship while with McLaren, Coulthard finished runner-up to Schumacher in 2001. Coulthard was third in the championship for McLaren in 1997, '98 and 2000.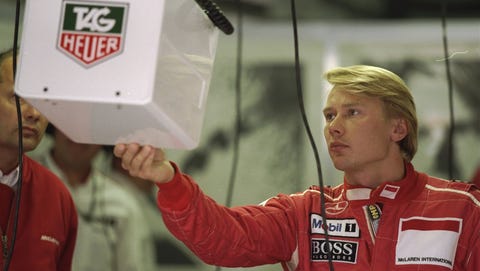 One of the longer tenured McLaren drivers in Formula 1, Mika Hakkinen scored all 20 of his career F1 victories for McLaren. Those 20 wins are fourth, only behind Senna (35), Prost (30) and Hamilton (21) on the McLaren wins list.
Hakkinen's most dominate stretch for the team was from 1988-90 when he won 17 of 49 races. In addition to back-to-back titles in 1988 and '89, Hakkinen was runner-up to Michael Schumacher. The 2000 campaign marked Schumacher's first of seven World Championships.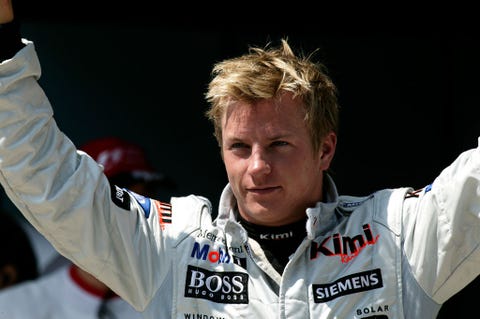 Kimi Raikkonen is entering his 20th season in Formula 1 in 2025, and that ride included five-year run at McLaren that saw him win nine times.
Raikkonen's McLaren run was a roller coaster. He replaced fellow Finn Mika Hakkinen in 2002 and won just two races in his first three years with McLaren before breaking out to win seven times in 2005.
In '05, he won three of four races in two different stretches of the season and reached the podium a career-best 12 times in 18 races on his way to a second-place season points finish behind Fernando Alonso. Both Raikkonen and Alonso won seven races that season.
Raikkonen was winless in 2006 and moved to Ferrari the following season.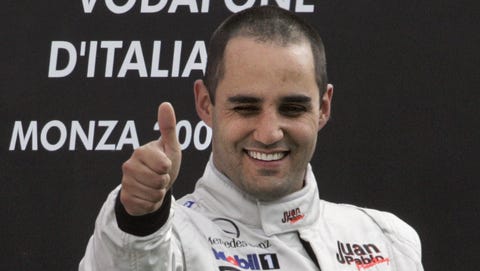 While Juan Pablo Montoya may be remembered more for wining the Indianapolis 500 in 2000 and again in 2015, his six years in Formula 1 were also impressive.
Montoya won six races in F1, including three during his two-year run with McLaren. His McLaren wins came in 2005 at Silverstone, Monza and Interlagos in Brazil. Montoya never finished worse than eighth in the final F1 Drivers' Standings in his F1 career, which lasted from 2001 through 2006.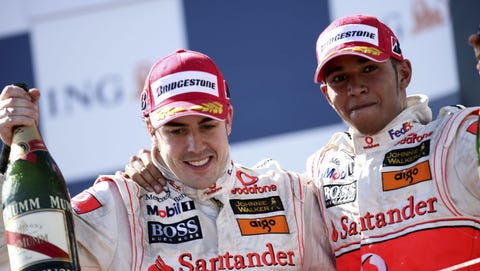 Fernando Alonso had four victories at McLaren in a career that included two stints with the team. Neither ended particularly well.
The first time through was a one-and-done in 2007. That season, Alonso paired with a young Lewis Hamilton. While Alonso won four times, including Monte Carlo, he never felt he was properly tagged with the No. 1 driver role, and he left after one campaign. In fairness to the team, Hamilton and Alonso finished 2-3 in the standings and with the same number of points.
Alonso's second run was a failure in that the two-time F1 champion never reached a podium in 77 races.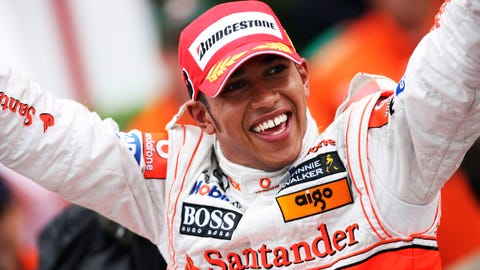 Lewis Hamilton, the winningest Formula 1 of all-time, was not only a bit winner for Mercedes.
In fact, Hamilton recorded his first 21 race wins in the series with McLaren. And he hit the ground running, winning four times (Montreal, Indianapolis, Hungary and Japan) and finished on the podium 10 times in his 17-race rookie season of 2007.
Hamilton never won fewer than two races in any season with McLaren before leaving for Mercedes in 2021.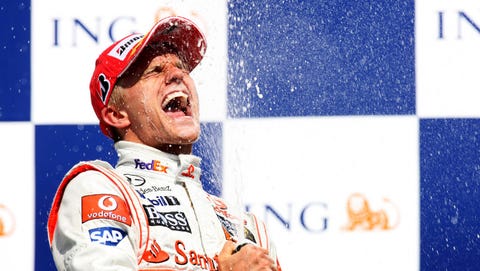 Heikki Kovalainen replaced Fernando Alonso in the seat alongside Lewis Hamilton at McLaren for the 2008 Formula 1 season.
While Kovalainen was not able to replicate Alonso's success (four wins in 2007), he did manage to win at Hungary in 2008 to make the McLaren victory list. It was Kovalainen's lone win in 112 F1 starts.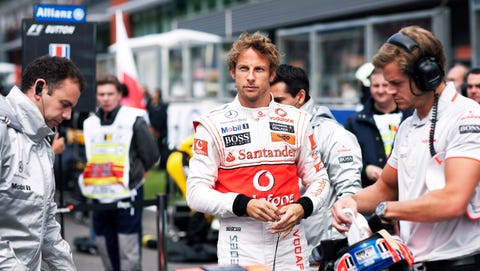 Jenson Button, the 2009 Formula 1 champion, was not able to win a championship during his time at McLaren, but he did manage to win eight times.
Button's win at Interlago, Brazil, in the final race of the 2012 season was the last of Button's F1 career. It was also the most recent win for McLaren.

Source: Read Full Article