Engine dilemma causing 'headaches' at Mercedes | Planet F1
Toto Wolff admits Mercedes are encountering some "headaches" about how to best utilise their engine supply this year.
With only three power units allowed to be used by each driver without incurring a penalty, a 22-race season is creating huge demands.
Several drivers have already had to move on to engine No 4. Three of them – Max Verstappen, Charles Leclerc and Nicholas Latifi – did just that at round 15 of the campaign, the Russian Grand Prix.
That was also where Mercedes' Valtteri Bottas took his fifth engine, amid speculation it had been done to try and stall Verstappen's progress through the field from the back of the grid.
However, it has been reported there were some issues with Bottas' fourth power unit which had only been installed at the previous race in Italy.
Such matters compound the difficulty of the conundrum for Mercedes, who are also having to perform a balancing act with Lewis Hamilton's pool of engines.
There is a fear that, like his title rival Verstappen, the Briton will need a fourth engine before the end of the year and therefore have to start a race from the back of the grid.
Check out all the latest Mercedes merchandise via the official Formula 1 store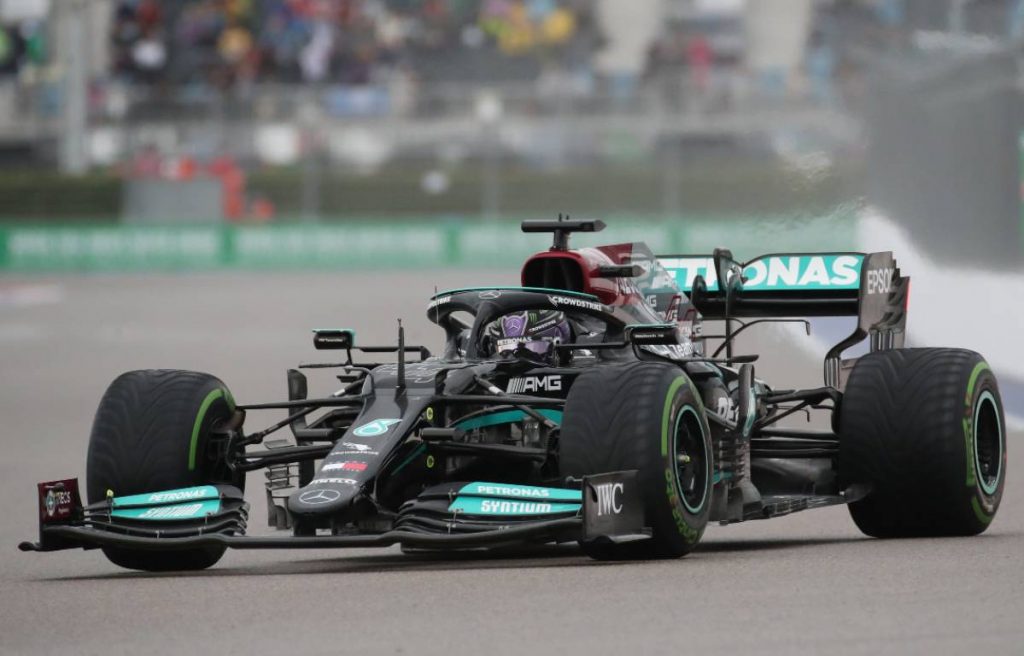 Hamilton said over the Russian Grand Prix weekend: "I've lost one engine, Valtteri has had several, so right now I'm trying to treat my engines, the ones we put in, with absolute care when I'm driving, in terms of how much I'm gassing it, how much just revving the things, revving the nuts off it, really trying to minimise the laps I do."
Wolff too has spoken about the tightrope Mercedes are walking in order not to hand a big advantage to Red Bull and Verstappen in the championship, while also trying to ensure they avoid engine reliability problems in 2022.
"At the moment, we need to be able to solve all the problems we have found on the engine not only for this year but also for next year," said the Mercedes team principal, quoted by the Italian edition of Motorsport.com.
"We are at a stage where we are considering how to continue the season in terms of the power unit.
"We want to understand how to get more performance from the engine and this has given us some headaches. But at the moment, we have to think race by race. You always have to find the right balance between performance and reliability.
"Obviously risking a retirement would be absolutely not good for the championship and neither we nor our rivals can afford to pick up zero points from a weekend."
Mercedes win but concerning signs at Sochi
Source: Read Full Article