EJ 'wouldn't want' to run a team in today's F1 | F1 News by PlanetF1
Eddie Jordan, one of the most charismatic team owners to have ever walked down the pit lane, wouldn't want to be involved in running a team in today's "institutionalised" F1.
Arriving on the Formula 1 grid in 1991, Jordan eventually sold his team after the 2005 season to the Midland Group for $60 million.
It would go on to become Spyker F1, Force India, Racing Point and, this year, will run under the Aston Martin brand.
Under new owner Lawrence Stroll, the team has entered a close collaboration with Mercedes, so close that in 2020 the team ran a car that was dubbed the 'pink Mercedes'.
Alliances such as Aston Martin's with Mercedes or Haas' with Ferrari are becoming the norm in Formula 1.
For the independents teams to compete, it's either that or sell out to investment groups, the path McLaren and Williams have taken.
Jordan is not a fan, at least not for himself personally.
"I don't want to be blunt, but I wouldn't," he told The Race when asked if he'd prefer to run a team under a collaboration or with an investment group in charge.
"It's so different. Not better, not worse, just different. I think it's becoming hugely corporate, institutionalised.
"It just needs a very highly qualified, very understanding type of person.
"You really don't see the style of Ron Dennis or Frank Williams or myself, whether it be Ken Tyrrell or Jackie Stewart or all of these people, including Tom Walkinshaw.
"These were, as Bernie [Ecclestone, long-time F1 boss] used to call them 'owner drivers', so in other words you went in there, it was your money that was at risk.
"If Bernie paid you had enough money to keep going and if he didn't pay you, basically you'd struggle."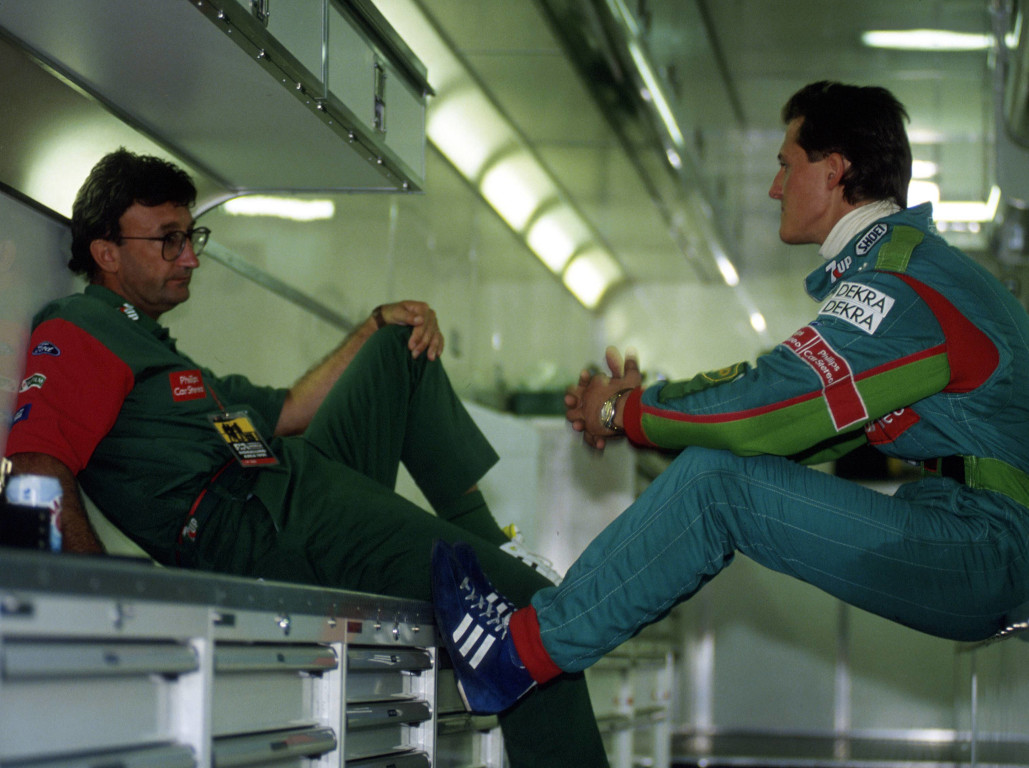 Check out the new 2021 collection on the official Formula 1 store!
Jordan, who put Michael Schumacher in one of his cars for the 1991 Belgian Grand Prix, concedes he's a bit "old fashioned" in how he wants to do deals.
"I'm just a deal jockey," said the 72-year-old. "That's what floats my boat.
"I love, love, love Formula 1, but I would not see myself in there because I don't know who would employ me other than somebody to just front up something.
"At Jordan it was a full-on involvement, I had my finger on the pulse I will say, most of the time.
"I don't want to blame money because we did have some money, but I think we did perform particularly well.
"I enjoyed the fact that I didn't have or didn't want to have somebody telling me what to do.
"And that's just very old fashioned, isn't it really? Very old fashioned. But I have to believe that it was the right way for me."
Jordan Grand Prix won four grands prix and took 19 podiums.
Source: Read Full Article