Daniel Ricciardo celebrates 10th F1 anniversary at Silverstone
The 2020 British Grand Prix marks the 10th anniversary of Daniel Ricciardo's F1 career after debuting at Silverstone in 2011.
Skipping back to July 10 2011 you would see Ricciardo lining up for his first Formula 1 race, contesting the British Grand Prix as part of HRT, on loan from the Red Bull programme.
He would finish P19 and last, three laps down on the race winner Fernando Alonso, but ten years and seven wins later, Ricciardo is back in Northamptonshire for the 10th anniversary of his Formula 1 career.
"My debut in Formula 1 was here at Silverstone, I used to live 20 minutes from here and I've been coming here since 2006, so it's very familiar," he told reporters ahead of the race weekend.
"Time goes quick but I also look back at photos from that weekend, my first [race weekend] here and I look young, a little bit lost, so I do feel it wasn't just yesterday. I've changed a lot since then for the better, at least in the looks department."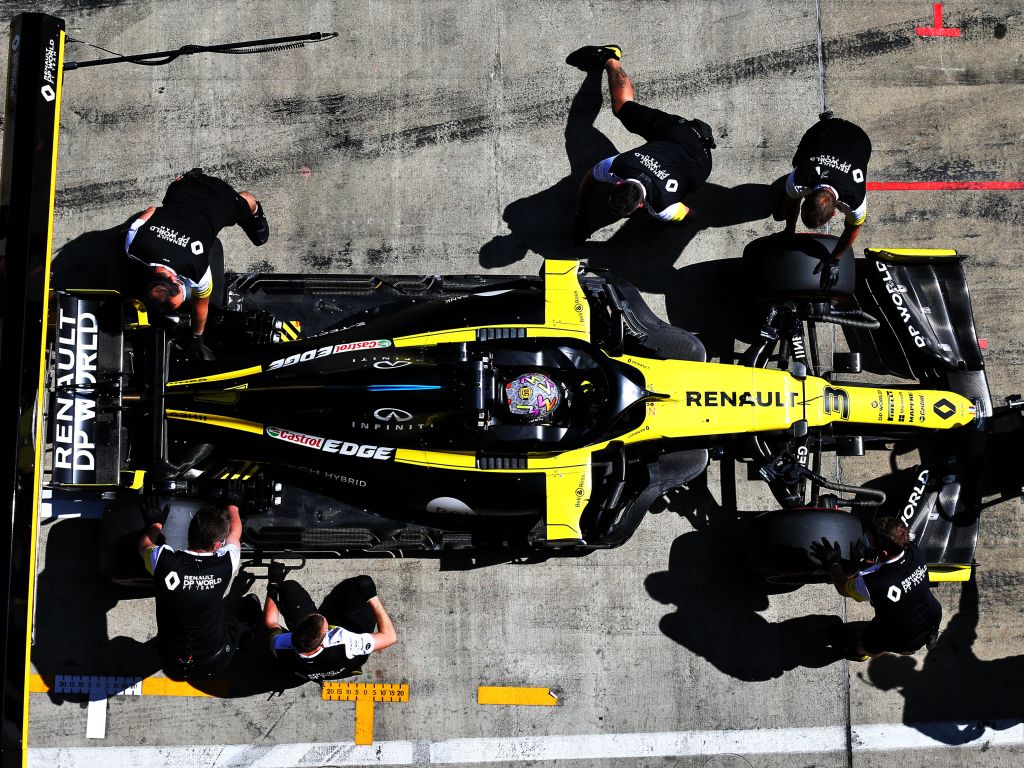 Get your hands on the official Renault 2020 collection via the Formula 1 store
On top of those seven wins Ricciardo has also scored another 29 podiums, but since leaving Red Bull for Renault at the end of the 2018 season, the Aussie remains in-search for a 30th visit.
He revealed that Renault do have a few upgrades coming for the British Grand Prix, and hopes they will help him to qualify higher up the grid, at which point he thinks the R.S.20 is a good race car and can score serious points.
"We have a few little go-fast bits, a bit of the bargeboards have been upgraded this weekend," he confirmed.
"So we're going to get a little bit of assistance this weekend, but I think we actually had a good race car the last couple of weekends.
"In qualifying if we can put ourselves a bit deeper into that top 10 in Q3 then I think we're there to get some big points on Sunday.
"That's really where my focus is right now, smash out a good lap in Q3, help myself out, and bang some wheels, have some fun on Sunday.
"But this is a good track, every driver enjoys it here.
"It's a bit different without the fans, the screaming Brits, but hopefully we put on a show nonetheless."
Follow us on Twitter @Planet_F1 and like our Facebook page.
Source: Read Full Article