Charles Leclerc: Monaco driver influence no longer as strong
Charles Leclerc believes that the cars and better preparation mean drivers can no longer make such a difference in Monaco.
A long-standing criticism of Formula 1 has been that car performance continues to dominate as the most important factor behind success.
But as the shortest and most technical venue on the Formula 1 calendar, the streets of Monte-Carlo have in previous seasons provided a rare opportunity for the drivers themselves to make a greater difference and prove their ability.
That being said, Leclerc still expects the combination of machinery and well prepared drivers to be too influencial at the 2021 Monaco GP for any major shocks to occur.
"I think that was the case at one time, it is still a bit the case today but, unfortunately, there are so many differences and the drivers are so well prepared for circuits like Monaco," he told Codesport Monaco.
"The driver can of course make up two or three tenths, but when you talk about the gaps between Red Bull, Mercedes and the others, it is very complicated for us to make the difference.
"Especially as it's not as if there are two bad drivers in each of these teams! Lewis [Hamilton] and Max [Verstappen] are still in better cars. But you never know. In qualifying, everything is decided on one lap. I'll give it my all and hope to get a good result.
"But let's be realistic: if Mercedes and Red Bull don't have any problems, it will be very difficult to challenge them."
Monaco is of course Leclerc's home race, but even if he was not Monegasque, he would still relish Monte-Carlo as his favourite place to go racing.
"I love to drive at the limit of the car without ever being able to go beyond it because with the walls, you have no right to make mistakes," he said.
"That's the challenge I like as a driver and that's why Monaco has such a special place in my heart. Even if I wasn't a Monegasque, Monaco would still be my favourite track. The feeling for the driver when he drives at full speed in this city is incredible. I love it."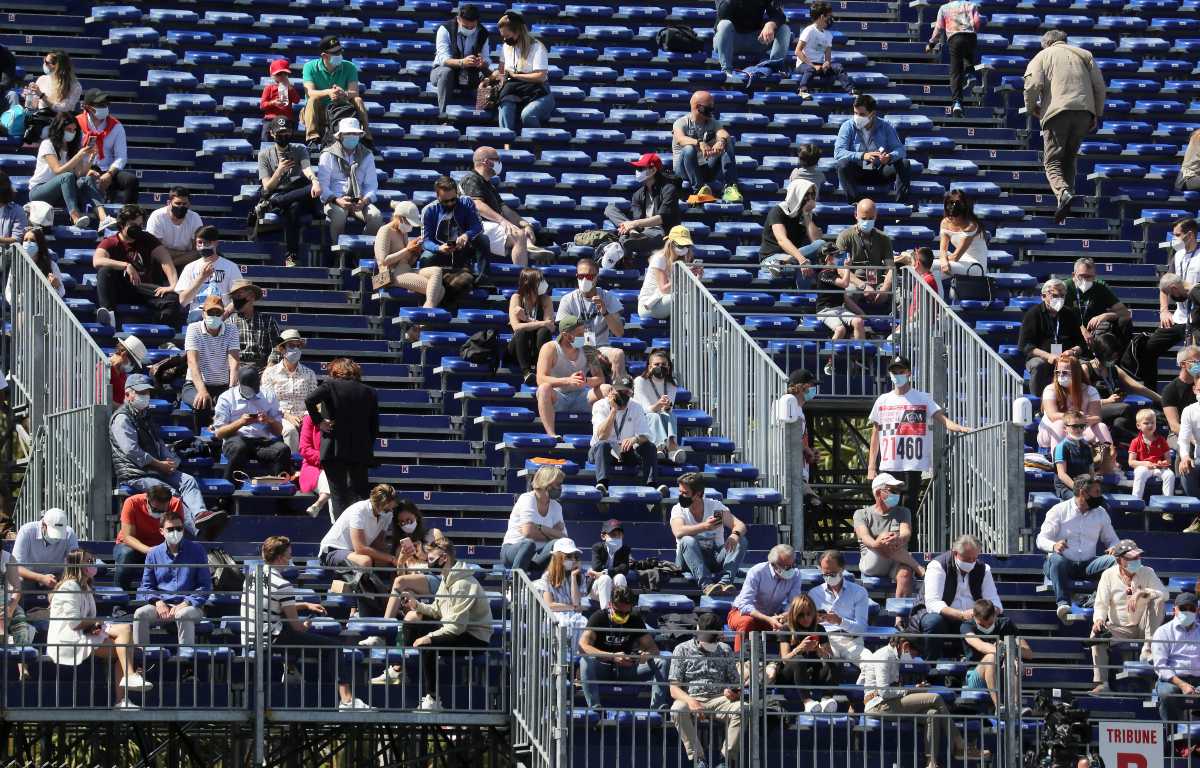 Show your support for Charles Leclerc with his official merchandise collection on the Formula 1 store
Up to 7,500 fans are permitted to attend the Monaco Grand Prix on each three days of on-track action.
And for the first time, Leclerc will have his very own grandstand at the 2021 Monaco GP, giving his fans an interactive experience with the Ferrari driver.
"I am very happy. It's the first time I'll have a grandstand in my name," he said.
"Unfortunately, last year everything was cancelled. Besides, it's the first Grand Prix of the year where we will have a bit of a crowd. In Barcelona, there were very few. To be here in Monaco, at home, and to know that there will be fans, that makes me happy.
"The Charles Leclerc Grandstand means a lot to me. As a child, I used to watch the Grand Prix, hoping one day to be in Formula 1. Years later, I'm there, with Ferrari no less, and with a grandstand in my name and people who support me!
"It's been over a year and a half since we've had anyone at the circuit and, although I'm doing what I love and I'm very lucky to be travelling in a situation like this, it'll be nice to have some supportive people in the stands again. It gives us hope that we will be back to normal very soon."
Follow us on Twitter @Planet_F1, like our Facebook page and join us on Instagram!
Source: Read Full Article