Binotto: 'More important to be Ferrari than winning'
It is "more important" that Ferrari maintains what uniquely makes it Ferrari than winning, as Mattia Binotto says that is a secondary "consequence".
It has been two years since Ferrari last won a grand prix, 2007 was their last Drivers' title, and in 2008 that claimed their 16th and most recent Constructors' crown.
Since then the Scuderia has undergone several changes, moving away from having the likes of Jean Todt and Ross Brawn in charge, to returning to yesteryear by putting Italians in the top position.
Todt was replaced by Stefano Domenicali with Marco Mattiacci and Maurizio Arrivabene both having briefly stints as the team boss before Binotto took over in 2019.
Former Ferrari driver Gerhard Berger fears it is "wishful thinking" wanting to win the "championship with Italians".
He added to Speedweek.com: "I can't understand that, because success ends up in Italy anyway as Ferrari is an Italian team. For a successful team, you have to bring in the best worldwide."
Binotto, however, feels as long as Ferrari remains "something unique", and are driven by passion, that is all more important than anything else.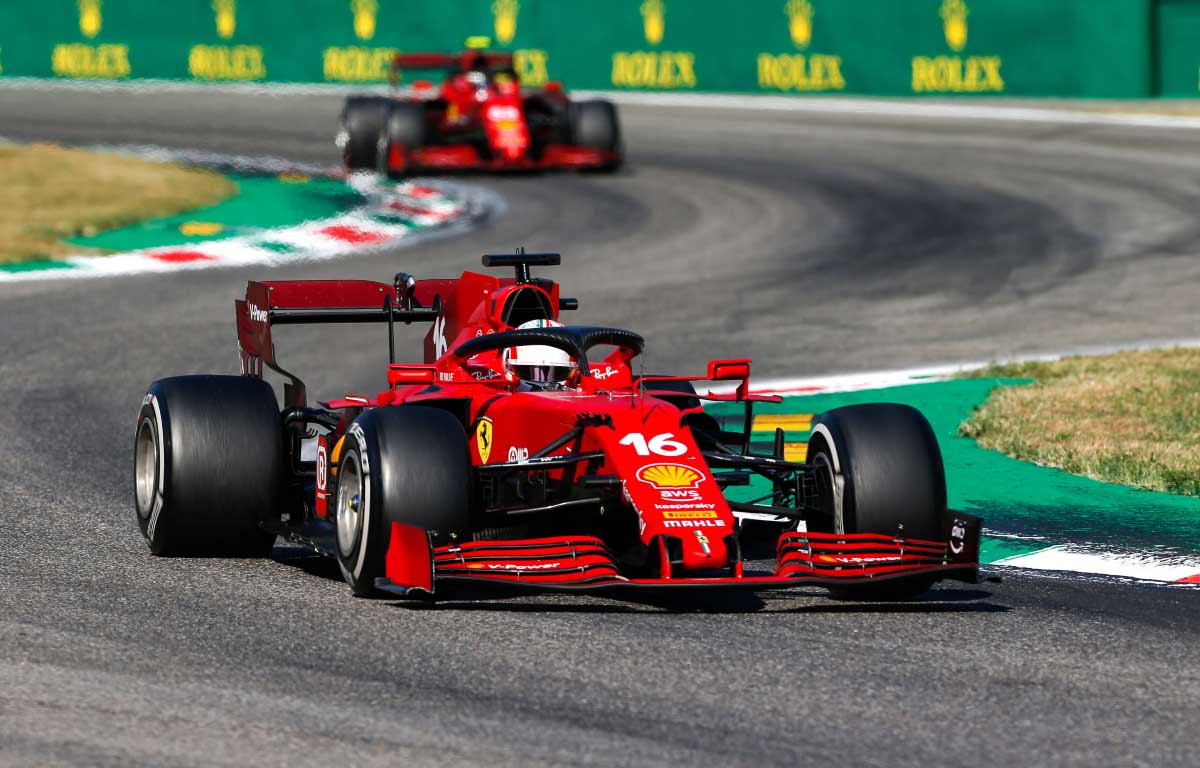 Kit yourself out in Ferrari colours via the official Formula 1 store
"It is to identify ourselves," he said in an interview with the Guardian newspaper.
"It is something unique, it is Ferrari, it includes all our values and everyone working at Ferrari. It's most important that we understand it's a unique family, a unique thing.
"I always say to my guys it's more important to be Ferrari than winning, because winning will be a simple consequence.
"If we are capable of being Ferrari and working well, the winning will be the consequence.
"I use the example of Gilles Villeneuve as being a fantastic driver but actually he really won very little. The way he was behaving, the way he was driving, his passion made the difference."
"To have the right mood, the right passion, the right spirit is key," he added. "There is something special at Ferrari, which is a clear identity, and that identity is our family."
Ferrari's fall from grace in recent years has made headlines with the Scuderia embroiled in an engine scandal in 2019, leading to their worst season since 1980 a year later.
Binotto is not pointing figures.
"It's not by sacking people that you make a car go faster," he said. "It is something on which we have worked very hard and we are still working very hard because it is the worst that may happen.
"If you fear to be blamed you are not progressing so it is something, a behaviour, a culture, we are trying to address. At times of such difficulties in 2020 the team being united, no blame internally, no criticism but working together trying to react was something I was very happy with."
This season has seen a bit of a recovery from Ferrari who are up to fourth place in the Constructors' Championship.
PlanetF1 Verdict
Source: Read Full Article