Are Mercedes' troubles simply a 'balance' issue?
Ex-F1 driver turned pundit Marc Surer believes Mercedes' testing troubles could be as simple as a balance issue that can be fixed.
Mercedes went into 2021 pre-season testing very much as the favourites to build on their seven Drivers' and Constructors' titles in a row, but the three days in Bahrain certainly did not come and go without problems.
Stability has been a key characteristic of the dominant Mercedes challengers of recent years, especially last season's W11, but the W12 was looking like quite a handful with Sir Lewis Hamilton ending up in the gravel, while Valtteri Bottas called the W12 "snappy and unforgiving".
Red Bull set the fastest time of testing with Max Verstappen clocking a 1:28.960 on the C4 tyres, while Mercedes' best run on the softest C5 rubber earned them only the fifth-fastest time overall.
Of course lap times are not always the best indicator to take away from testing, but the tricky W12 has cast some doubt over Mercedes.
Surer though feels it is likely just balance issues which the German team can eventually solve, stemming from the new regulations which has altered the design of the floor ahead of the rear tyres in order to cut downforce.
"The car will be fast, it will stay fast," he told Formel1.de.
"My theory is this, a flat car like the Aston Martin or the Mercedes has the centre of downforce nicely centred under the car. Because of the cut, they lose downforce in the rear and the centre of downforce moves forward as a result. This puts the car out of balance.
"For me it's just a balance problem that they need to get to grips with. Pressure has moved forward. And now the cars have oversteer. That means the rear end is getting loose as a result."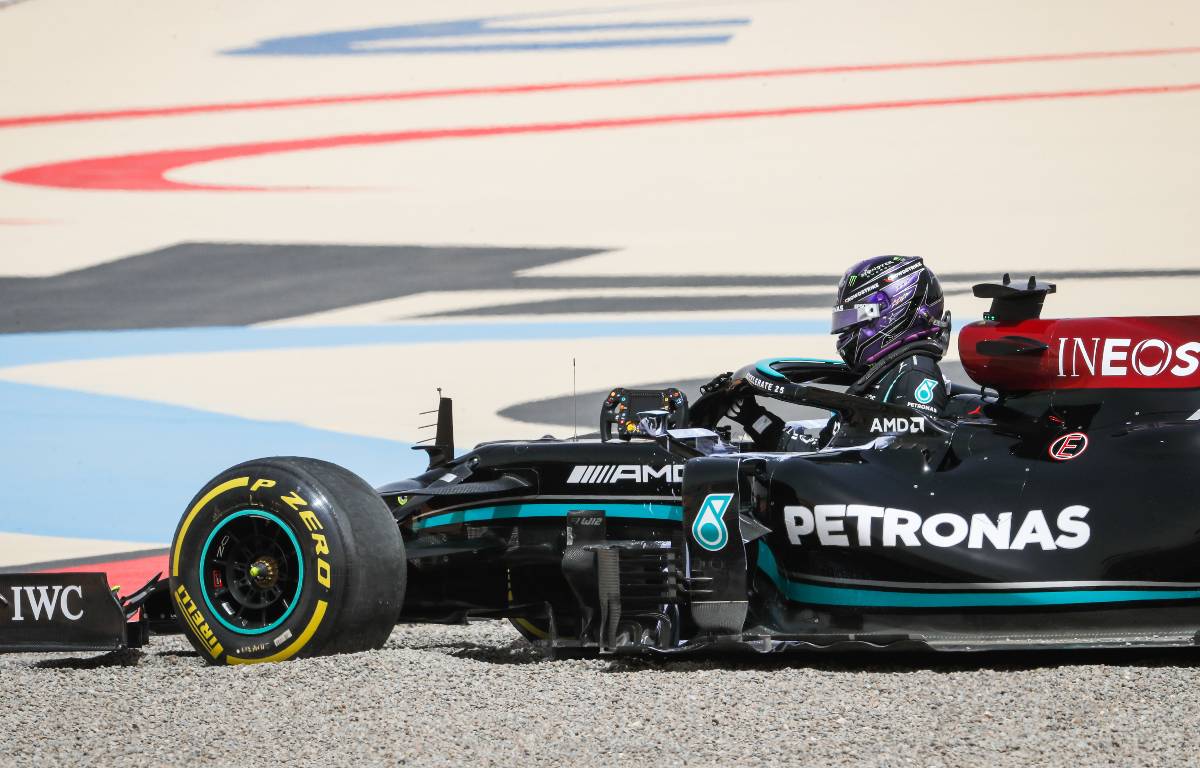 Driver and team face coverings are available now on the official Formula 1 store!
Surer added that the W12 is currently more suited to Bottas' driving style.
"The Red Bull is extremely stable from the rear, I think. And I noticed that with Mercedes, Bottas handles the car much better than Hamilton," he explained.
Driving a car which has a loose rear end means a driver is "more likely to spin" according to Surer.
"That happened to Hamilton too – he had to correct wildly a couple of times," he continued.
"Bottas has a slightly different driving style. He copes with it better. At the moment the car is pro-Bottas."
However, he expects the W12 to eventually fall within Hamilton's comfort zone as well.
"But I think they'll get it right with the set-up at some point, that it suits Lewis as well. I see it more as a handling problem, less as a speed problem," Surer explained.
Mercedes are finding the suggestions that they were sandbagging throughout testing quite tedious, but Surer also does not believe they were showing their hand.
"Mercedes always drives with weight in the tests, we know that. They never drove empty," he concluded.
Follow us on Twitter @Planet_F1, like our Facebook page and join us on Instagram!
Source: Read Full Article