Alain Prost: 'My son said my '83 Renault was sh*t!'
Four-time champ Alain Prost says his son Nico proved the need to "live with your time" after struggling with his "sh*t" 1983 Renault.
Nico followed in his father's footsteps by becoming a racing driver, finding most of his success in sports car racing and Formula E, while he also served as a test and development driver for the Lotus Formula 1 team.
One would expect Nico's Paul Ricard test in Alain's 1983 Renault, which took his father to P2 in the standings that year, to also rank among his highlights.
But it did not, with the test proving brief as Nico struggled terribly with the old manual gearbox, branding the car "sh*t".
"I remember when Nico [Prost] came and drove my car from '83 at Paul Ricard, he did only two or three laps and he said it was sh*t!" Alain said during the Prost in the Paddock podcast.
"We had to stop because it would break the gearbox, because they never change the gear with the clutch, with a clutch pedal.
"That is why it is really the proof that you need to live with your time, with your generation, and you can't have both – it's almost impossible."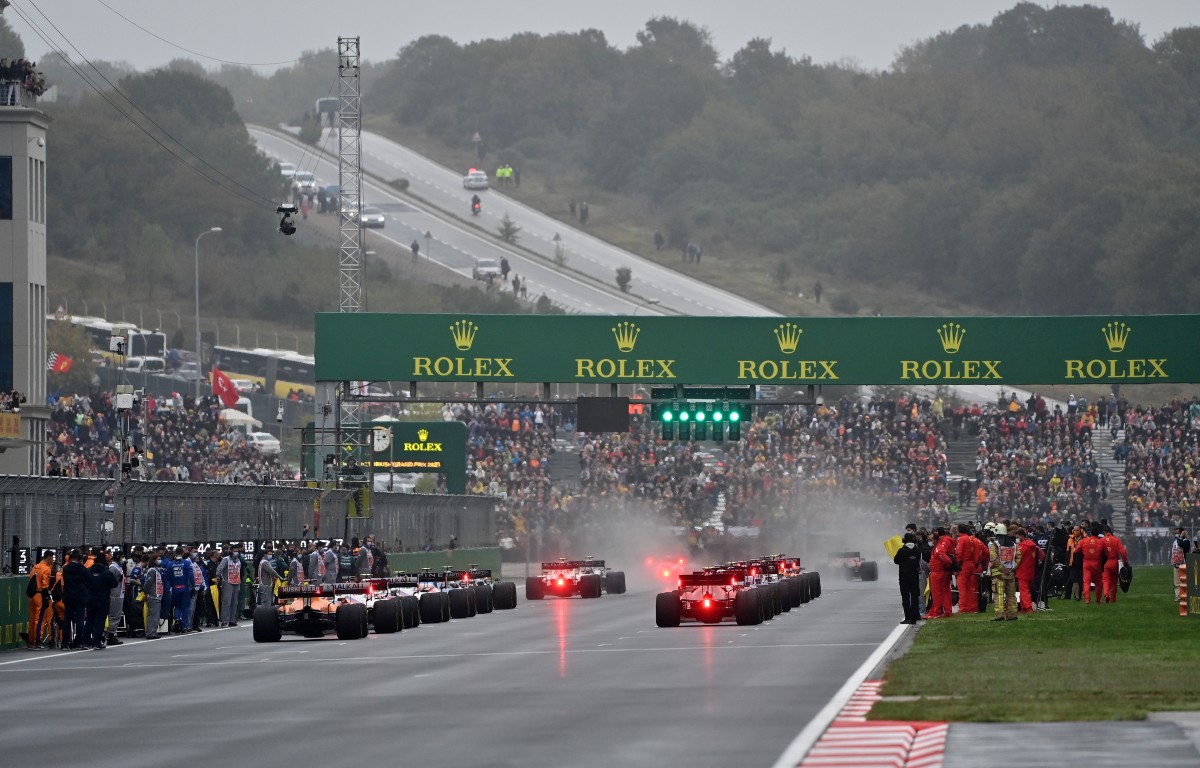 Check all the latest 2021 teamwear via the official Formula 1 store
Alain has also been behind the wheel of modern Formula 1 machinery, so if he had the choice, then would he race with that 1985 car again or the new breed of Formula 1 challengers?
"The driver can adapt himself to all kinds of cars, and I asked the question myself," he responded.
"But I remember in the last few years, I drove a modern Formula 1 car, and I also drove my car from 1985, that was in Austria. In the same week I drove the Lotus, I drove the Red Bull modern cars.
"These cars are not very different in terms of technology, but they are all perfect. It's the ergonomics also in the car [that] was much, much better than what we had, but the feeling was not the same.
"I drove my car from '85, I had the exact same shoes, overalls, helmet and the car had the same pedal positions when I left the car like this. I drove the car with a mechanical gearbox, obviously, with the clutch, and what I felt 30 years before came back in about half a lap.
"I could feel everything, I could feel the pedal, I could feel the wind, I could feel the grip. Everything was all together. The way you brake, the car goes on a little bit on the front.
"These modern cars are not for us.
"You need to be young, you need to be trained to do that after the karting. You never brake with the right foot, you brake with the left foot, you never change the gear like this so, in fact, when you have learned so much, and when you have experimented so much, these types of cars, this one is not for you, so you have less fun."
Source: Read Full Article