Why I installed dashcam on my XUV700 even though it has 360-deg camera
Until Mahindra decides to do something about this, I am going to use the 70mai dual-channel dashcam on my SUV.
BHPian abirnale recently shared this with other enthusiasts.
Installing a dashboard camera
The XUV700 comes with surround view monitoring (SVM) and the ability to store the footage on an add-on SD Card which dealers / service centre staff can install on your demand at an additional cost.
This entire SVM functionality serves two purposes:
The live view for when you need to see your blind spots during reverse, tight spaces, off-roading etc.: Love this, been using it all the time.
Emergency Recording – in case of unexpected events that need to be stored for reference (of proof or otherwise).: Good feature with a major flaw.
So the second point is a real pain on this car: if you need to extract the recorded footage from the car's SD card, it's not a DIY or easy access. What you will need to do is – access the SD card physically and grab the footage. Or else, like below, point another camera at the ICE screen and while the footage is played back, record it as a secondary recording. Neither car nor Adrenox App on mobile can give you this footage directly. Moreover, the footage is from four separate cameras with typical views that don't make full sense when seen individually. So even for the proof in case of emergency, this is not very intuitive to refer to.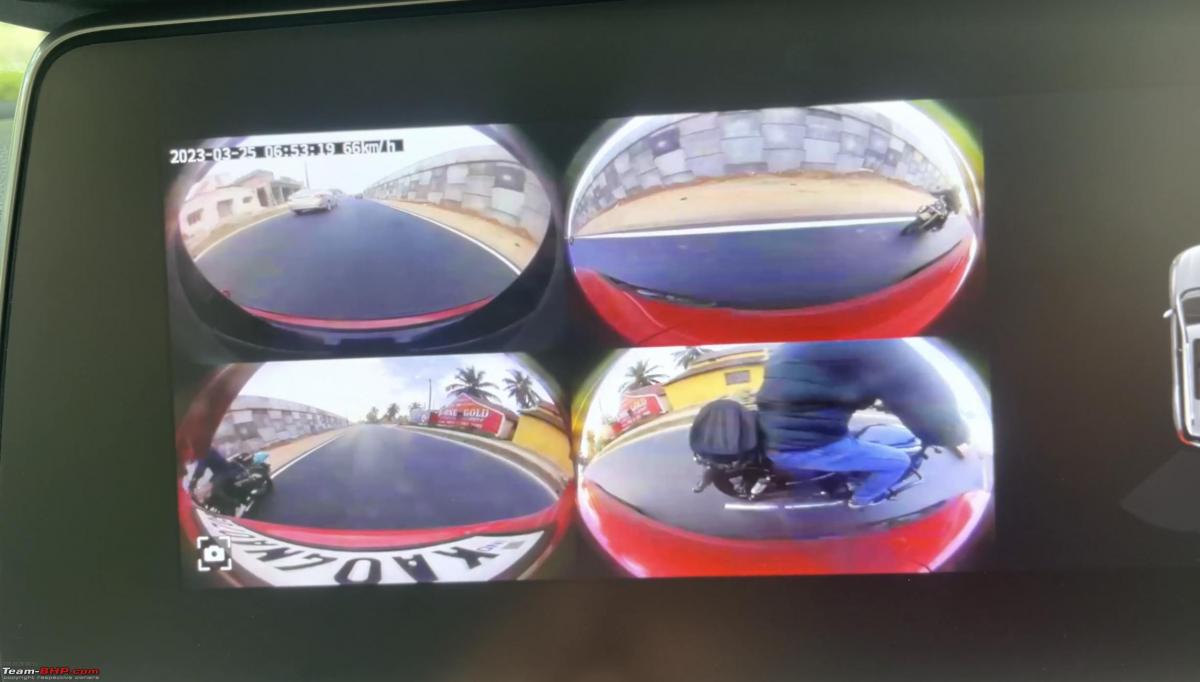 Since this video recording isn't really useful for the owner/driver either as access to proof immediately or to refer to as memories at some point later – I decided to get the dashboard camera setup done.
I chose the cost-optimum 70mai. This is a dual channel setup with the ability to take about 128GB SD Card, 4K front and HD at back. The order generally arrives in metros within 24-36 hours.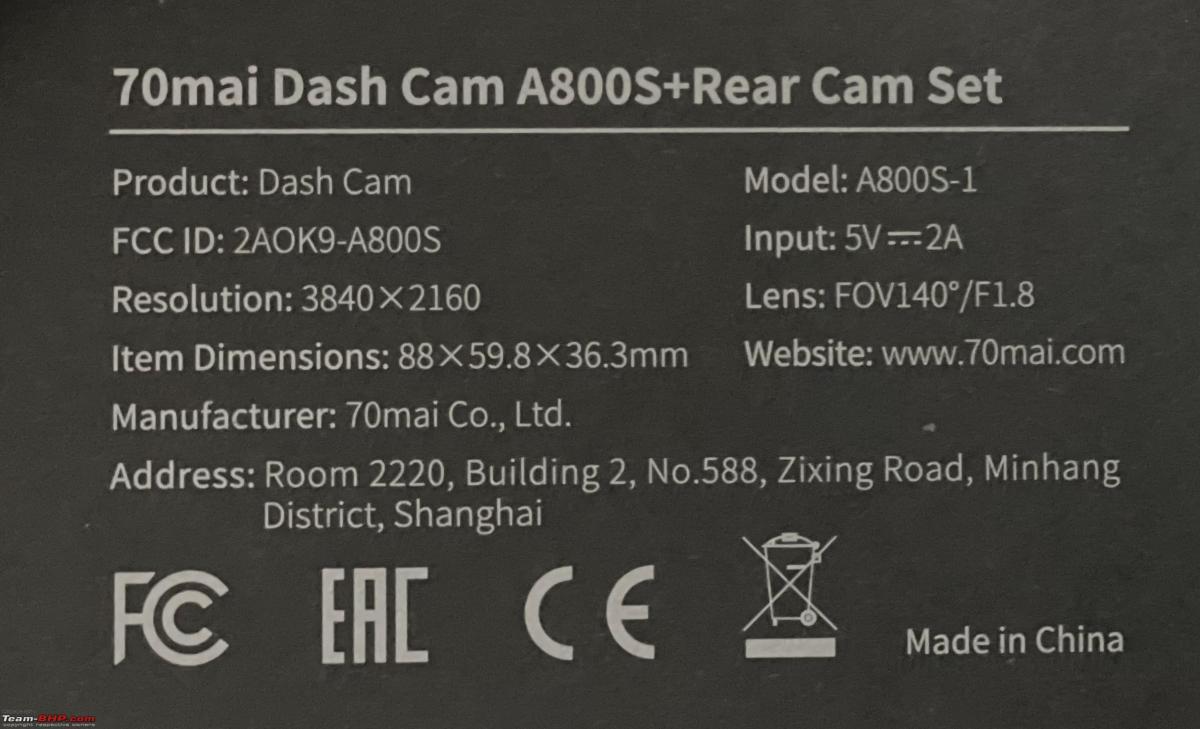 The installation was done at a local accessory shop under my observation: ensuring the hardwiring is done without affecting any electronics/ wiring and or functionality. No cutting or splicing of any panels or wires or otherwise!
The fuse to be tapped from the inside cabin fusebox – I am not using parking recording since my parking place has my own CCTV setup as well as at work it's secured.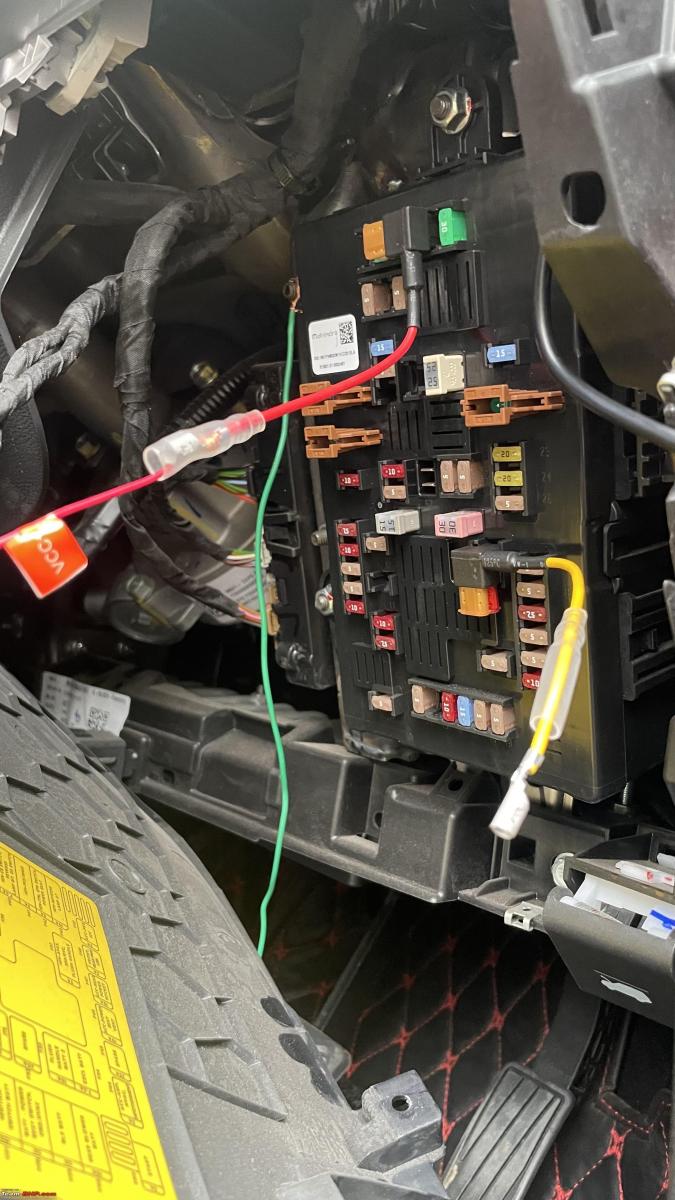 Without opening any panels, simply routed wires from the roof liner edge of the car roof inside. Using the plastic prying tools this is very easy and without even having any impact on the interiors.
And then finally fitted onto the windshield exactly below the ADAS module without having it interfere with that housing in any way.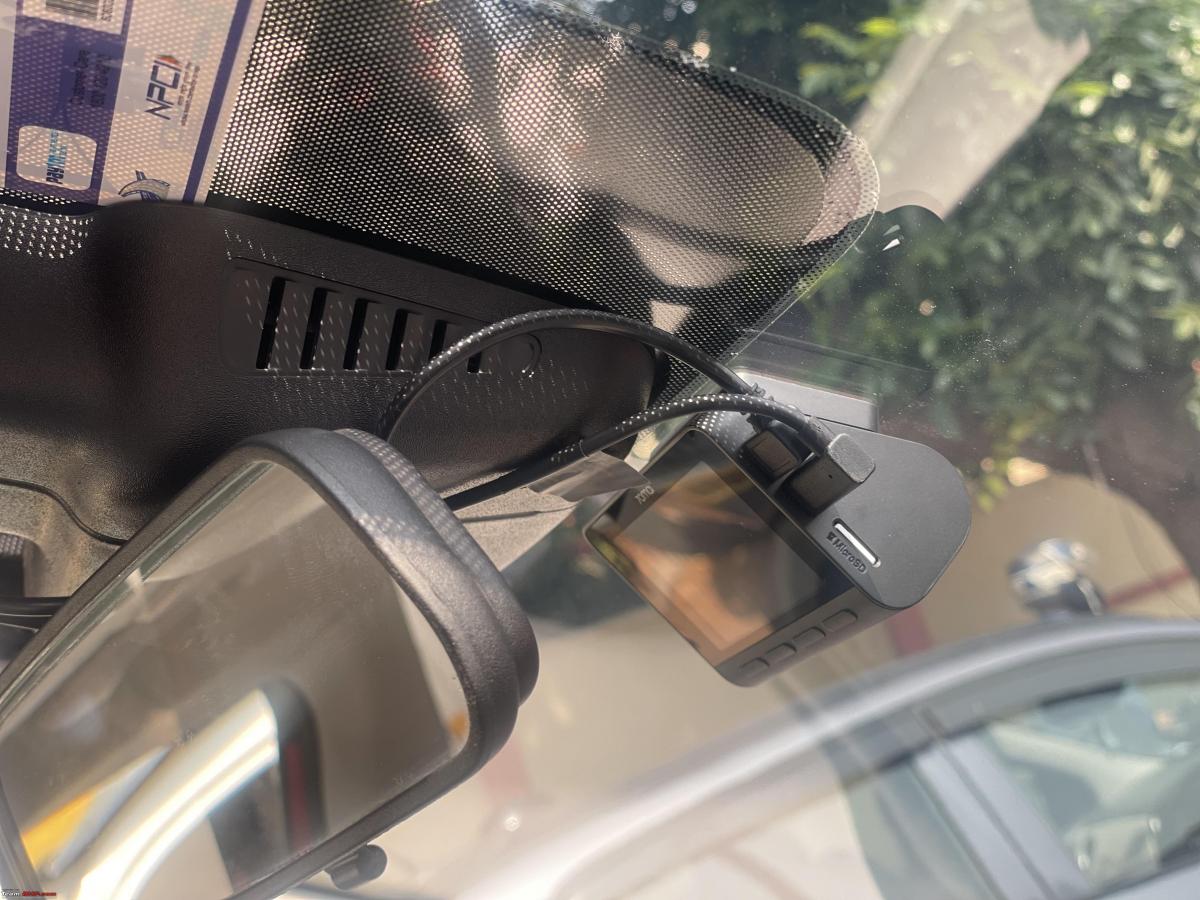 This now works like a charm. The video quality is great: front as well as rear. I can read the number plates without any problem. A slight glare can be countered by using the CPL filter (which I did not order yet). The dashcam connects with the mobile over Wifi or you can remove the SD card and read through your computer. The glitch though: if you are using wireless CarPlay or Android Auto and while the car is using it, connecting with the dashcam over wifi would need you to disconnect wireless displays! This isn't a huge discomfort unless you want everything to work at a time – which is rare. I use the USB card reader for my DSLR etc to pull footage faster and am used to that mechanism already. So it's easier to do the same for dashcam too.
So all in all, great accessory fitting: meaningful and functional. If M&M wants to do something about this: they should make SVR footage accessible from Adrenox directly and some processing of those videos to make them look viewable from each angle individually.
And while that doesn't happen, I continue to record our drive memories, use this setup as proof if required: I am generally a very responsible driver and always encounter the hooligans on the road. All I want is a record of incidences that can save my rear and occasionally the memories that I can relive including such acts: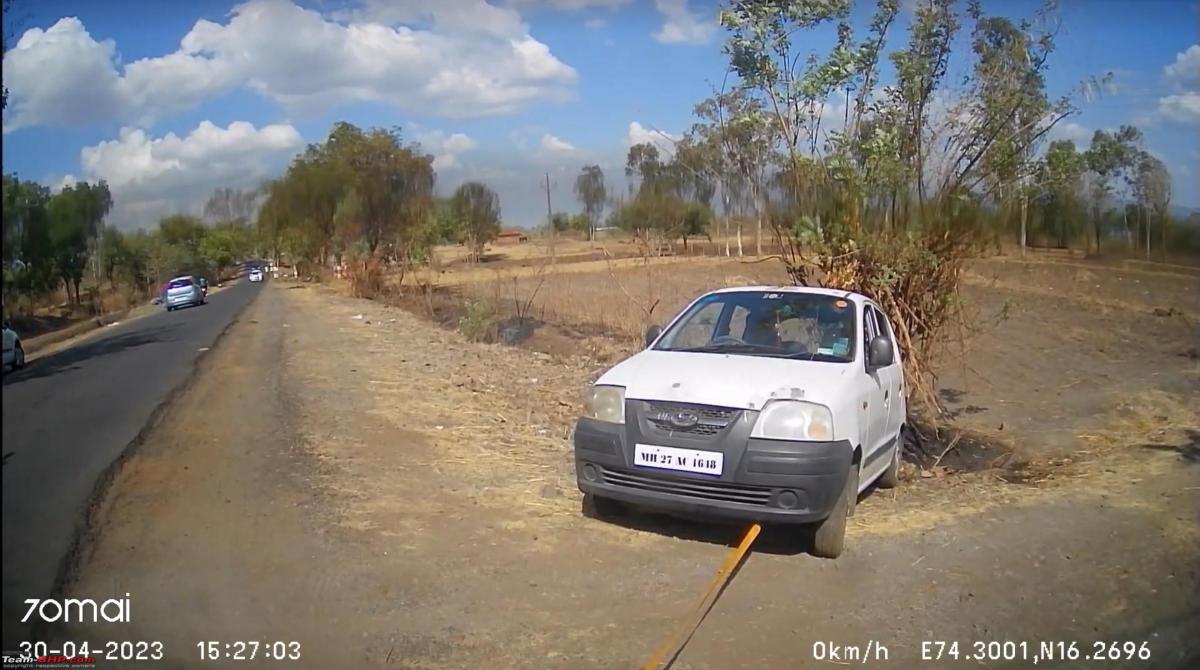 Happy motoring – there are a few more drive reports and observation posts coming up! Stay tuned.
Check out BHPian comments for more insights and information.
Source: Read Full Article