Video: NHRA Driver Unhurt in Odd Crash at Brainerd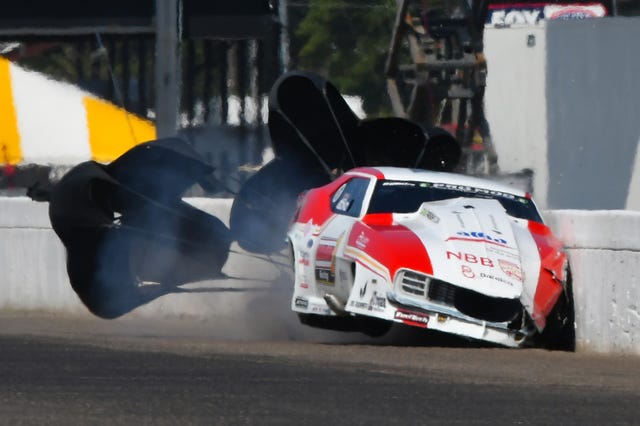 No. 1 Pro Mod qualifier at the Lucas Oil NHRA Nationals Sunday at Northern Minnesota's Brainerd International Raceway Justin Bond had a first-round bye run Sunday, and he completed a 5.763-second, 247.70-mph quarter-mile run. But after he crossed the finish line and his dual parachutes deployed, his '69 Camaro made a hard left into the wall.
Bond, uninjured, exited his car on his own power but was unable to race Brandon Snider in Round 2.

Source: Read Full Article