Using Toyota's pink coolant in my Maruti
Toyota uses this coolant on all its cars with an iron-aluminium block. Hence, it should be fine for the cast iron block in my Maruti 800 as well.
BHPian Leoshashi recently shared this with other enthusiasts.
Coolant change and switch to HOAT Long Life Coolant: GG's last coolant change was done in 2019, and after that running remained pretty low. Anyways as per Maruti's change interval of 2 years/20k km, it was time for the change. Came across this video by famous mechanic Scotty Kilmer where he opines that change to HOAT Long life coolant is fine as long as we don't mix old and new coolant types. Intense flushing was the key. Also, I've been in touch with our immensely learned DBHPian Vigsom, who has been using this coolant in his Grand Vitara without any issue for years.
Ordered Toyota's Genuine Pink coolant (TGC) from Boodmo during their recent sale. I had the other required spares like thermostat gaskets in stock. Steps of flushing was pretty simple:
My reason for this switch:
Change every 2 years feels tiring and wasteful. I intend to make this switch even in the XL6 once its warranty gets over.
Dilution with DW triggers my OCD. I prefer premixes any day.
Longer change interval = environment-friendly.  I intend to follow change interval of at least 5-6 years with this one.
Toyota uses this in all their cars which have aluminium/iron-aluminium constructions, hence should be fine in my 800 which has a cast iron block.
Parts sharing = lesser hassle of stocking. With all my cars running on this stuff, one bottle for top-up will suffice.
Some pics:
TGC:
Flushing with DW, notice the clear water pouring from lower metallic hose:
Forcing the remaining water out:
Having a ready stock of spares at home helps:
Replaced the coolant reservoir too: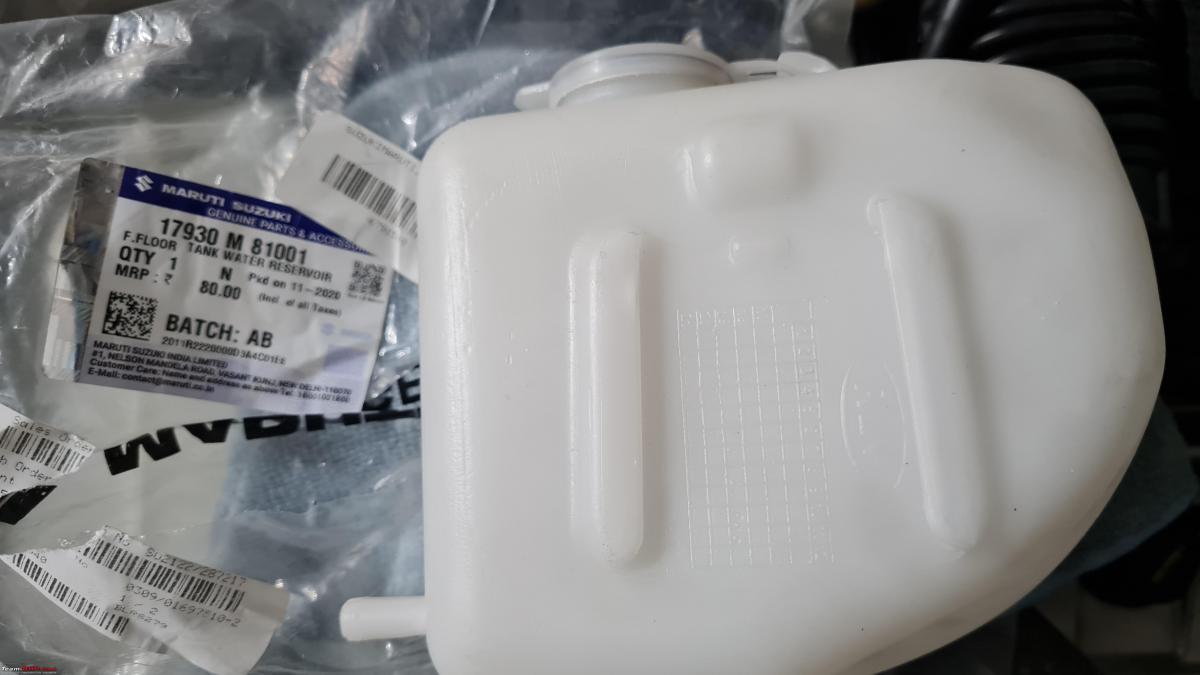 Lovely pink shade:
Check out BHPian comments for more insights and information.
Source: Read Full Article