Types of fast-charging connectors used by electric 2-wheelers in India
It is definitely the need of the hour to standardize connector types considering the large volumes of electric 2-wheelers being sold.
BHPian Venky03 recently shared this with other enthusiasts.
While fast charge connector types and standards for four-wheelers are already established, the same cannot be said for two-wheelers in India. It is definitely the need of the hour to standardize connector types considering the large volumes of electric 2-wheelers being sold. Did not find this documented anywhere, but it will give us insight into the future of fast-charge infrastructure for two-wheelers. Please note that these renders are not drawn to scale; they are provided solely for representational purposes.
Ather Open Source Connector
Models:
Ather 450X
Hero Vida V1 Pro
Matter Aera 5000
Looks like a modified type-2 connector. Presently, there are approximately 1,000 charging stations distributed across 80 cities. Although the ports are the same, Hero users are currently unable to charge their scooters on the Ather Grid due to software issues. Hero has assured us that this problem will be addressed and resolved in the upcoming software update. Ather is open to sharing the necessary documentation with other manufacturers to facilitate the implementation of this port on their products.
For detailed information about the connector: press.Ather
Type-6 Connector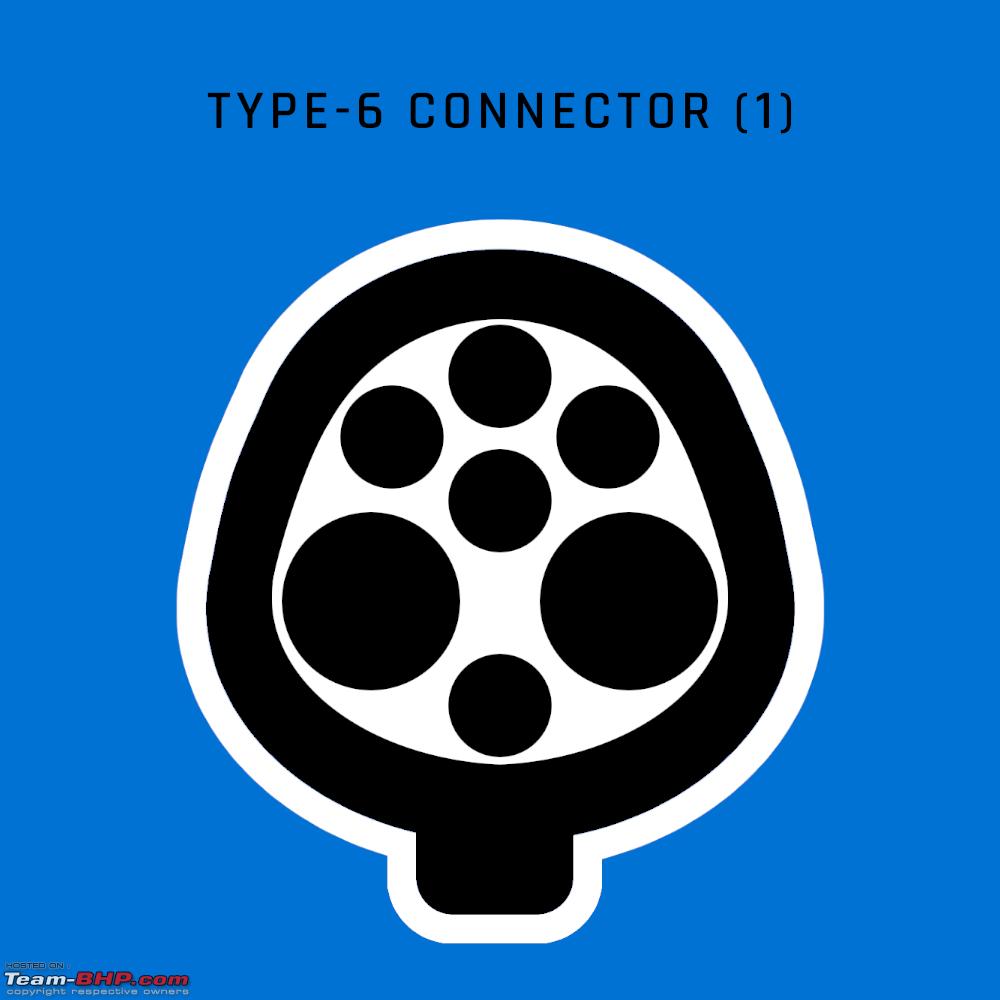 Called TES-0D-01-01 in Taiwan, and found this in a connector datasheet: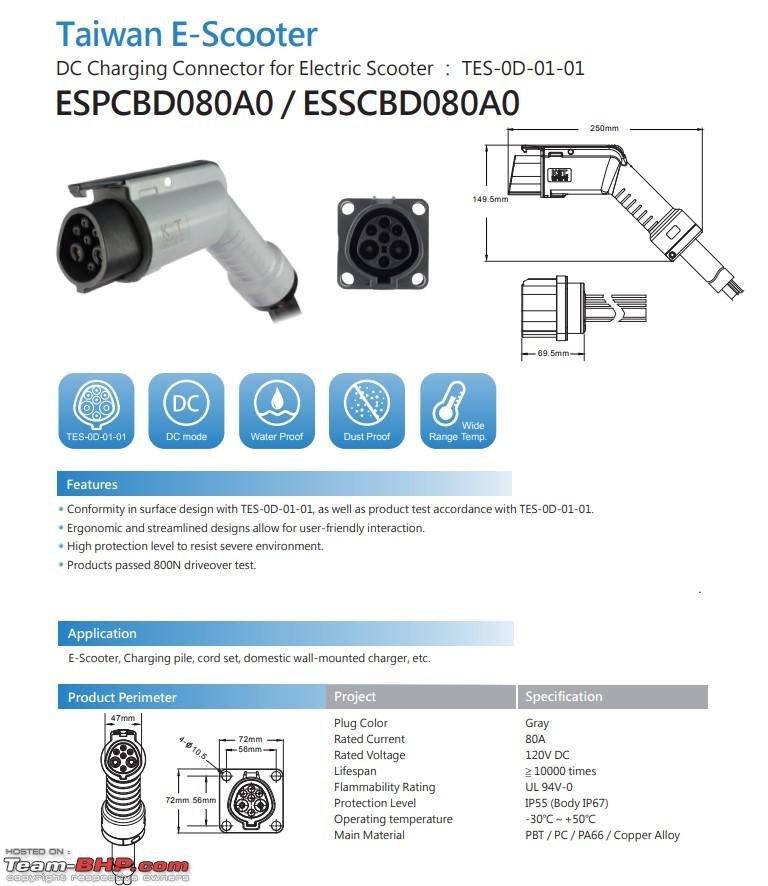 Models:
Ola S1 Pro
Tork Kratos R
Ultraviolette F77
Simple One (Speculating based on leaked photos of the charger.)
Also called a Dash-6(IEC 62196 -6) connector, this standard is also backed by the Bharat Charge Alliance, so we can also expect the same connector on 3-wheelers by Greaves Mobility and MTA. Ola has around 200 charging points spread across 50+ cities, which is relatively less compared to Ather. However, Ola is rapidly expanding its charging network. Tork has their T-Net fast-charging network and Ultraviolette is providing a boost-charger as a portable accessory. The port looks a bit different on the Ultraviolette F77(2) as there are multiple cut-outs, but overall looks very similar to the one used in Ola and Tork(1). Tork has indicated that they have explored protocol-level agreements with various manufacturers but have not yet disclosed any details regarding collaborations. Also came across several videos on YouTube where Ola users have reported about hyperchargers remaining inactive for multiple weeks, despite lodging complaints with Ola.
River Proprietary Connector
Models:
I did not find the same connector used on any other electric two-wheeler, nor did I come across any relevant datasheets, so assuming that this is a proprietary design. River Indie is fast charge capable but it'll take some time to be able to fast charge the scooter, I hope they rethink and either go with Ather's open-source design or with the BCA's Type-6 connector.
An adapter has the potential to greatly benefit both Type-6 and Ather users, provided that the companies take the initiative to establish backend communication between the vehicles and chargers.
Check out BHPian comments for more insights and information.
Source: Read Full Article