Top-Rated Seat Covers for Jeep Wranglers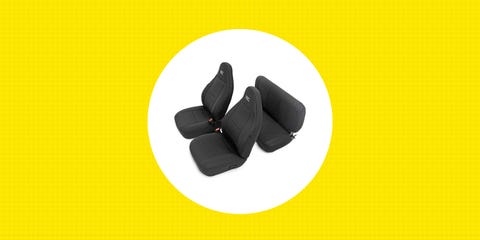 Wranglers are renowned for their off-road prowess—that's why they're so popular for trail trekkers and mud runners. These machines also boast a quality that's rarely found elsewhere: a truly rugged interior. However, that doesn't mean you should leave your seats unprotected.
While the exterior gets all dirty and that's fine, a set of good seat covers will prevent mud, dust, and even water from tarnishing your Wrangler's thrones. Plus, seat covers will help protect your other Wranglers (the jeans, that is).
Here are some Jeep Wrangler seat covers that were highly rated on Amazon. All of them are intended to protect both the interior of your vehicle and yourself from excess dirt and grime.
Top-Rated Truck Seat Covers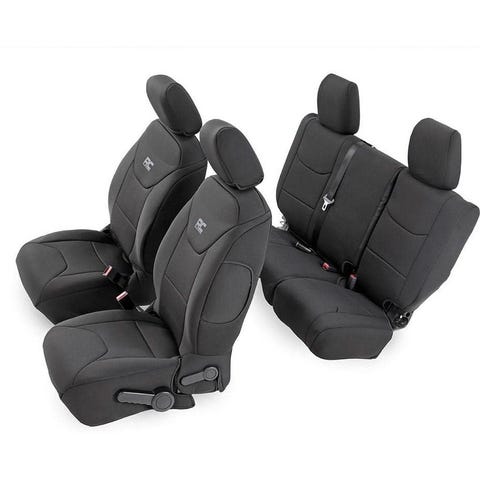 Rough Country makes neoprene seat covers for just about anything, including these for your Jeep Wrangler. The set includes both front and rear seat covers, and they fit all 2013–2018 four-door Wranglers. Neoprene offers great breathability and durability.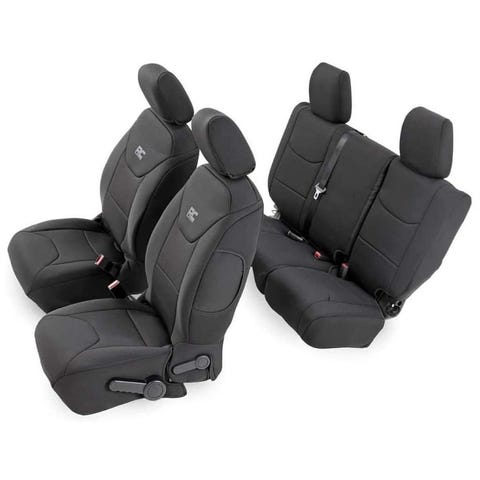 This set of neoprene seat covers from Rough Country is designed for four-door 2008–2010 models. The covers are UV and water resistant to protect your seats during sunny trail runs. Both first- and second-row covers are included.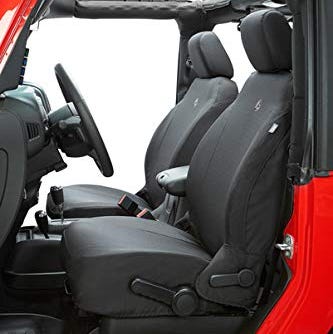 These front-seat covers, tailored for 2007–2012 Wranglers, are constructed with a polyester top layer and a soft knit backing. The company says covers are compatible with side airbags when installed on factory seats. Separate headrest covers are included, but if you want rear-seat covers, you'll have to buy this set independently.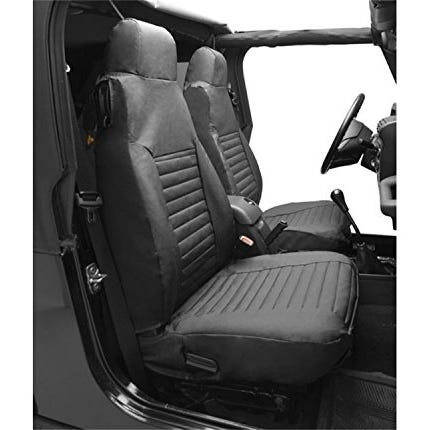 These Bestop seat covers fit stock seats in 1997–2002 Wranglers and are available in factory-matching colors. Made from heavy-duty textured vinyl, the waterproof seat covers can be snugly installed without tools thanks to a bungee-cord attachment in the back. The front seats are sold as a pair, and you have to buy the rear seat cover separately.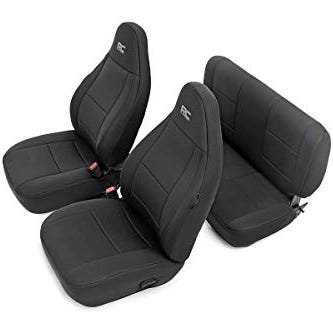 Here's another product from Rough Country's lineup. These are available for Wranglers made from 1997 to 2002. The front- and rear-seat set is made from a breathable neoprene to protect your TJ's seats from the elements.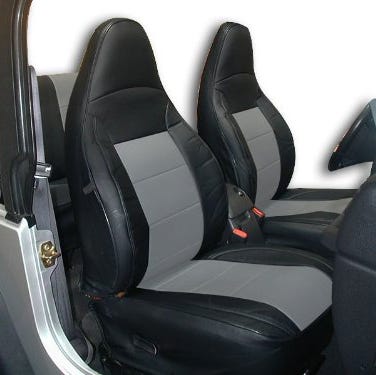 Iggee offers the last TJ seat covers to make our list. These are black and gray, made with a leather-like PVC and claimed to offer durability and feel to rival the real stuff. The front- and rear-seat covers slip over the stock seats. Use caution about where you park—these things get hot in the sun.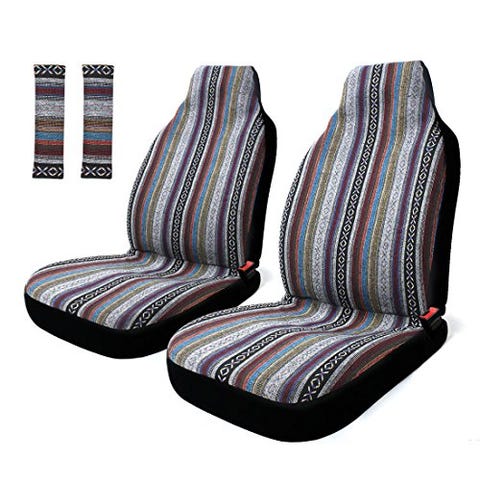 Nothing says throwback like Baja seats in a Jeep. Rather than dirtying up your grandma's old blanket, get these "universal" seat covers, set to fit most standard vehicle seats and not specifically fitted to any particular Jeep or model year. The pair slides over most seats and fits over headrests. The covers pair a saddle-blanket material with .01-inch foam padding, which the maker says is to ensure a comfier ride. There's a rear-seat cover as well, sold separately.
From: Car and Driver
Source: Read Full Article