The Volkswagen Golf Is Officially Dead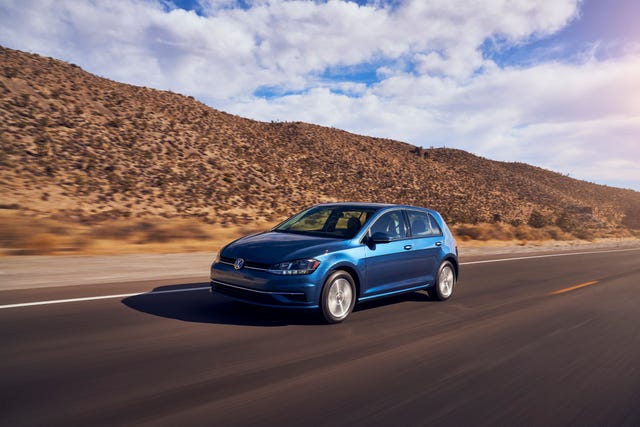 After over 40 years in American showrooms, the writing is on the wall for the Volkswagen Golf. VW says it has officially stopped producing a Golf for the U.S. market. Golf production at the Puebla, Mexico, factory will end altogether at the end of January, though the venerable hatchback will continue to roll out of VW's manufacturing facility in Wolfsburg, Germany.
That doesn't mean that you won't be able to buy any of the Golf-based cars in the U.S. in the future. You'll still be able to get performance variants of the eighth-generation car like the Golf GTI and Golf R, which should hit the market this fall.
The last of the Golf's U.S.-slated production follows the end of the ever-popular Volkswagen Beetle's time on the line. That just goes to show that even supremely popular cars can find their time in our hearts eventually comes to an end.
If you've been thinking about getting a showroom-fresh VW Golf, the automaker says there should be enough inventory to last through the year. The only available model, however, is the economical TSI, featuring a 147-hp 1.4-liter turbocharged four, mated to either a six-speed manual gearbox or an eight-speed automatic transmission. Prices start at $24,190. With production over, you might want to think hard about snagging one before they're gone.
Source: Read Full Article