The 2020 Ford Mustang Shelby GT350 Rides Off into the Sunset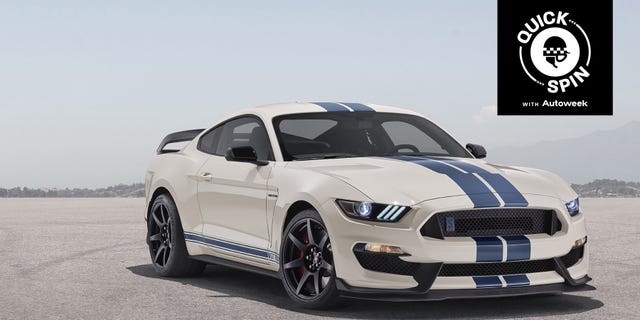 The 2020 Ford Mustang Shelby GT350 is one of the coolest Mustangs to ever leave a Ford factory. Powered by a 5.2-liter, naturally-aspirated, flat-plane-crank V8, this Mustang changed the perception of Ford's legend. This high-performance Mustang pushed the coupe further into the direction of a true-blue sports car. Mated to a six-speed manual transmission and revving to an ear-splitting 8,250 RPM, this Mustang is an enthusiast's dream. Unfortunately, nothing can last forever and this Shelby is going out to pasture after the 2020 model year.
In this episode of Quick Spin, managing editor Robin Warner takes you along for a ride in this Shelby Mustang while he evaluates it. Robin shows you how the car handles, how it sounds and relays how it feels while he puts it to the test. Mixed between those sections, he elaborates and adds context to the Mustang with host Wesley Wren.
Tune in below, on Apple Podcasts, Spotify, Stitcher or wherever podcasts are played.
Source: Read Full Article